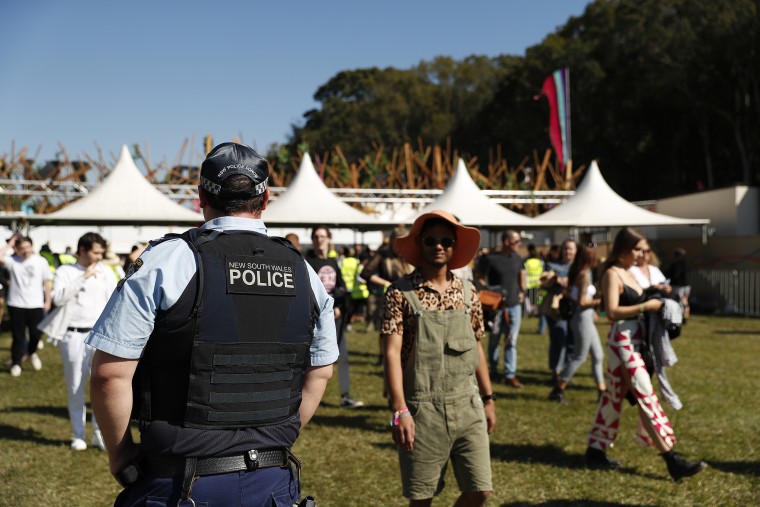 Police officers around the world are finding new and fascinating ways of abusing their power, with cops in New York City and London facing charges and penalties for misconduct surrounding their presence at music festivals.
First off: a bottle service heist. On Monday, The New York Times reported that three detectives had been charged in the theft of $3,000 worth of champagne at Electric Zoo. According to court documents, two of the officers — Jonathan Gonzalez and Wojciech Czech — allegedly swiped two unopened bottles of Ace of Spades champagne from a table in the festival's V.I.P. section and stashed them in a backpack. One of the individuals who ordered the champagne viewed the theft and confronted the police officers in front of festival security.
Gonzalez and Czech were arrested and charged on Monday along with Warren Golden, a third officer who allegedly viewed the theft but did not step in to prevent it. Golden faces a single misdemeanour charge while Gonzalez and Czech were hit with the felony counts of fourth-degree grand larceny and fourth-degree criminal possession of stolen property.
The second case from London is a bit less brazen but almost as stupid. PC Hasnain Awan was fired for gross misconduct, the Hackney Gazette reports, after allegedly pretending to be on duty in order to attend the All Points East festival in 2021. Awan is said to have been given a wristband for the festival on August 28, 2021 when he worked as an officer at the festival. The next day, when he attended with a guest who was not a police officer, Awan allegedly requested a new wristband from the festival's accreditation department, claiming that his old one had been stained with blood.
Authorities believe that Awan kept the wristband from the 28th and gave the new one to his friend allowing them both to enter the festival grounds free of charge. But the grift didn't stop there. Awan allegedly showed his police I.D. in an attempt to get backstage, an action which got him questioned by the police officer in charge at the festival.
Awan resigned in February; a misconduct hearing in May came to the conclusion that he would have been fired had he not stepped down. "By his own admission," the panel found, "he lied on more than one occasion which the panel has found was for his own self-interest, that he knew exactly what he was doing and given this repeated behaviour is indicative of an attitudinal issue."