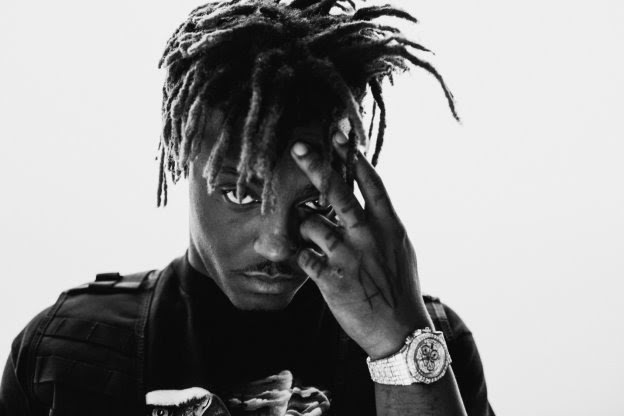 The estate of Juice WRLD has shared Goodbye & Good Riddance 5 Year Anniversary Edition, an expanded version of the Chicago rapper's breakout debut album. The release comes with two new songs, "No Good" and "Glo'd Up," songs that previously leaked (and became popular with fans) but are now officially available for the first time.
It's tough not to hear the opening guitar of "No Good" and not immediately think of Juice WRLD's biggest hit "Lucid Dreams," but that not's a bad thing. Part of what made Juice's claim to "rock star" status so convincing was how good his voice sounded with guitars, and that melodicism sounds as strong as ever here. For "Glo'd Up," Juice WRLD offers wounded flexes that have a steely and spectral presence thanks to a beat from Take A Daytrip.
The re-release of Goodbye & Good Riddance is the latest in a regular string of posthumous Juice WRLD releases since the rapper passed away from an accidental drug overdose in December 2019. The projects Legends Never Die and Fighting Demons were released following the rapper's passing; The Party Never Ends, the third and supposedly final full-length posthumous Juice WRLD project, is due out this year.