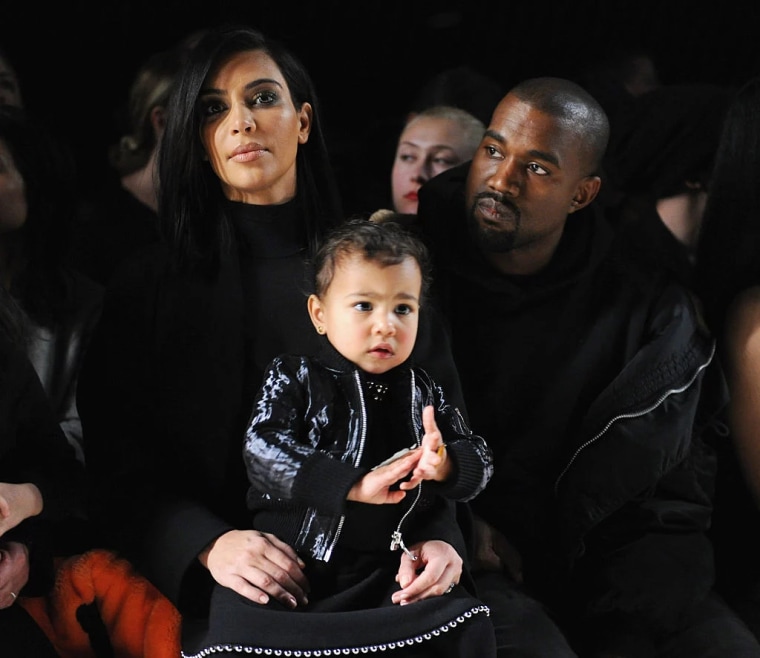 Nearly six months after their drawn-out divorce was finalized, Kim Kardashian and Kanye West are still trading public barbs. On Thursday's season three premiere of Hulu's The Kardashians, Kim accused Kanye of starting a rumor that she was having an affair with Drake during their marriage.
"He was the one that started a rumor that said I was hooking up with Drake," she vented to her mother, Kris Jenner. "Our whole marriage, he accused me of that publicly. So the person that's supposed to protect me the most publicly would accuse me of having an affair throughout our whole marriage. I really can't wrap my head around how he thinks he's a protector."
In a cutaway immediately after these comments, Kardashian got meta about the dynamics of her public feud with West. "Sometimes, Kanye will say to me, 'Can I have approval over what you say about me on your show?'," she claimed, "and I'll say, 'Well you just talked about me in this song, this song, this interview, this interview, and you didn't ask my permission,' and I never say anything bad; I never say anything negative. If I say 'I'm exhausted,' I feel guilty about that. I am fucking exhausted!"
Watch the clip below via TMZ.