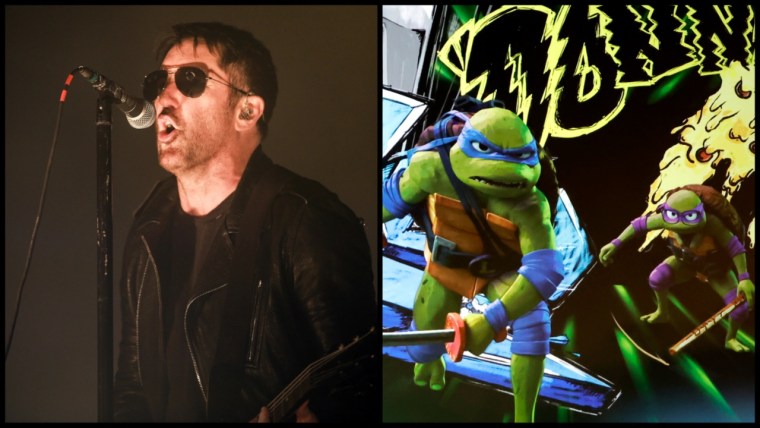 Trent Reznor and Atticus Ross' soundtrack work has tended toward the gritty and prestigious: think The Social Network or Damon Lindelof's Watchmen. They've also scored Disney movies and produced Halsey albums. That makes the Nine Inch Nails duo kind of the perfect choice to score Seth Rogen's stylishly animated Teenage Mutant Ninja Turtles reboot, Mutant Mayhem.
News of Renor and Ross' involvement in the project was originally leaked by Tony Hawk during an episode of Hawk vs. Wolf, his Sirius XM podcast with radio personality Jason Ellis, and later confirmed by the movie's director, Jeff Rowe, on Twitter. Rowe says the music is "exhilarating, terrifying, heartbreaking, [and] full of sounds I didn't know existed."

The official trailer for Mutant Mayhem released earlier today, but you'll have to wait a bit longer for the first full taste of Reznor and Ross' work. Instead, it features an amped-up remix of "Can I Kick It?" by A Tribe Called Quest. Watch it below. Teenage Mutant Ninja Turtles: Mutant Mayhem arrives in theaters August 2.