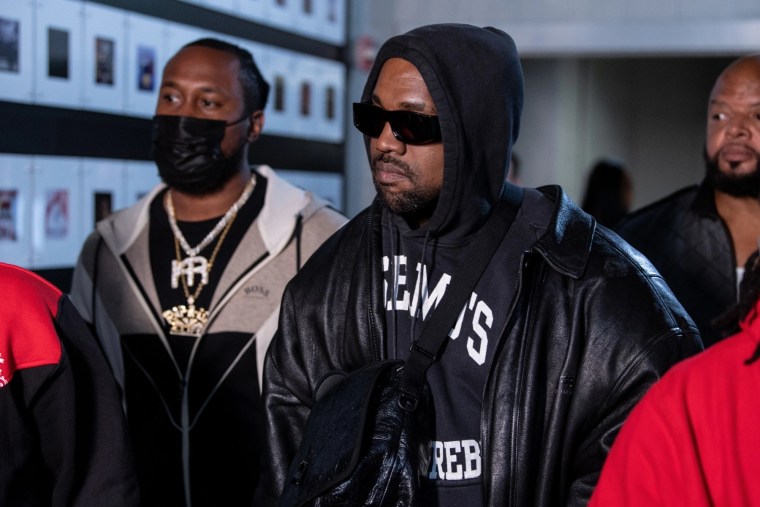 Kanye West is being sued following an incident with the paparazzi that took place in January, TMZ reports. The lawsuit was filed by photographer Nichol Lechmanik, who is alleging assault, battery, and negligence. She is also reportedly asking for an injunction preventing West from confronting any photographer with threats or physical action.
Earlier this year, Ye and his wife Bianca Censori were driving away from one of North West's basketball games when he spotted a few cars on his tail. As per Lechmanik, Ye first confronted another paparazzo before approaching her car, yelling "You all ain't gonna run up on me like that!" He then allegedly seized her phone and threw it into oncoming traffic.
This isn't the first time Ye and the paparazzi have crossed paths, whether on or off-record. There's the infamous "Flashing Lights" lyric — "I hate these n****s more than a Nazi" — and in a 2008 Conan interview he elaborated on his willingness to respond physically in an encounter with the paps. Ye did exactly that in 2013, attempting to wrestle a man's camera from him at the LAX airport. An undisclosed settlement was eventually paid out two years later.