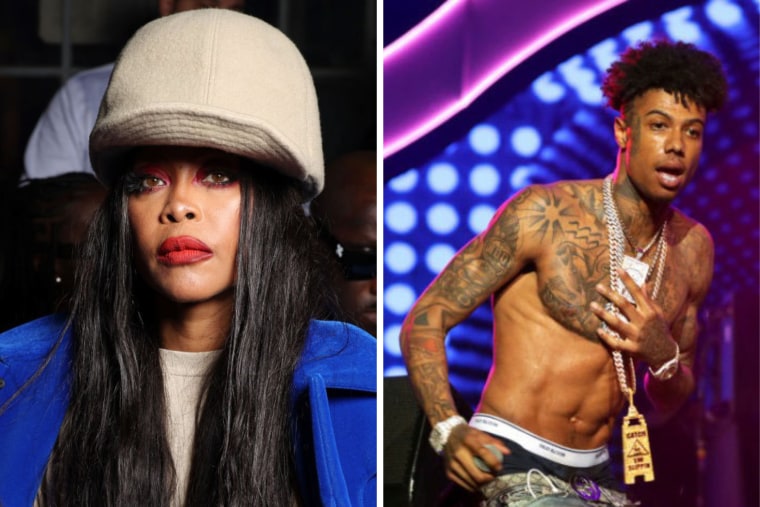 While promoting his new music video for "BDD," Blueface shared a post to Instagram which included two photos where he's seen laying amongst four pregnant women. The caption reads, "I'm in n out a bih life I'm not Oscar proud," seemingly referring to his public, tumultuous romantic relationships. The post didn't sit well with spiritual soul singer Erykah Badu, though.
"He's trash," she wrote after sharing the post to her Instagram stories. "Universe do your thing." While the post was vague and short, from the context clues, one can only guess that she's wishing some ill will upon him.
It wasn't too long after The Shade Room shared the interaction on their feed before they got some interesting responses. "Girl you was just calling Tyrone and paying his cousins and homeboys way," Karlissa Saffold, Blueface's mother, commented. "And ain't nobody say anything to you."