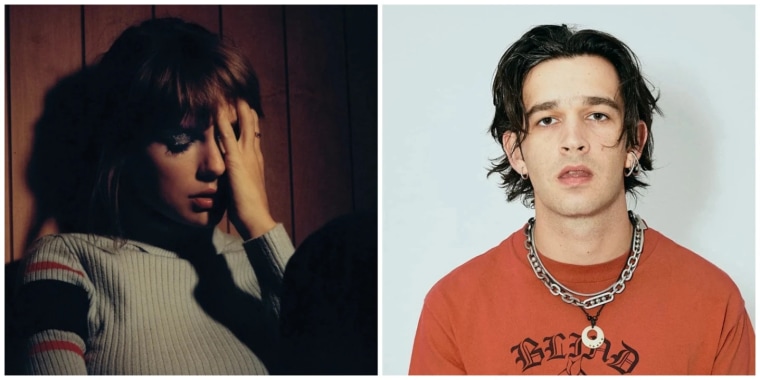 Global megastar Taylor Swift and Matty Healy, The 1975's controversial frontman, have parted ways after a short-lived, highly publicized romantic relationship, sources close to Swift told TMZ and Entertainment Tonight. The FADER has reached out to Swift's team for further comment.
"Taylor and Matty broke up. They are both extremely busy and realized they're not really compatible with each other," one source said to ET Online. "Taylor's friends want what's best for her and aren't shocked that their relationship fizzled out since she recently got out of a long-term relationship."
Among other interested parties rooting for the end of Swift and Healy's tryst were Azealia Banks — who urged the former to stop letting the latter "climb the rich white Coochie mountain" in an Instagram post — and the legions of Swift's fans who have taken issue with racially charged jokes Healy made on a podcast and a Nazi salute he appeared to flash on stage in January.
Per TMZ, the alleged ex-couple haven't been seen together since May 25 after appearing "inseparable" during what seems to have been a roughly three-week fling. During that time, Matty Healy took a break from his controversial tradition of kissing a during all of his shows. This past weekend, however, he picked up where he left off, planting a big one on the lips of a security guard before pulling him back in to for a second smooch on the neck.