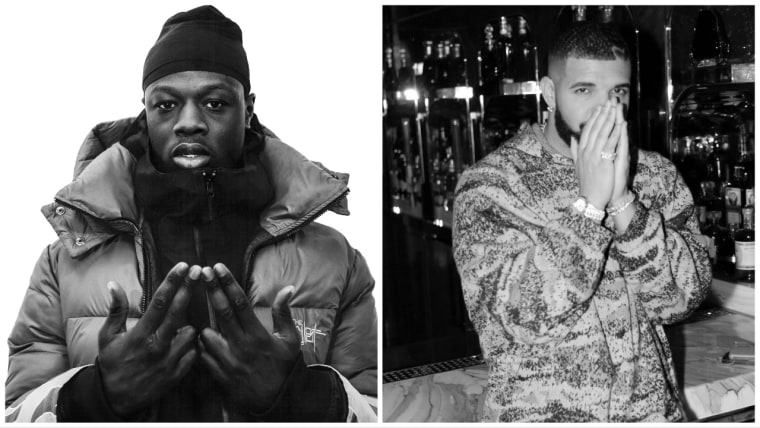 J Hus has shared a new song titled "Who Told You." The track features a guest appearance by Drake, marking the first time the pair have collaborated together. Scroll down to listen to "Who Told You" now.
The new song follows last month's release of "It's Crazy," Hus's first new music in over three years. He and Drake have a previous history together; Hus joined Drake on stage at the O2 Arena in London in 2019 soon after being released from prison.
J Hus' debut album Common Sense was released in 2017. He followed it three years later with 2020's Big Conspiracy. He has remained off the radar in the years since, only emerging to appear on "Cloak & Dagger," a track on Burna Boy's latest album Love, Damini.
Drake, meanwhile, released two albums in 2022: Honestly, Nevermind and Her Loss, a joint project with 21 Savage. In April he dropped his latest single "Search & Rescue" and will tour North America in the summer.