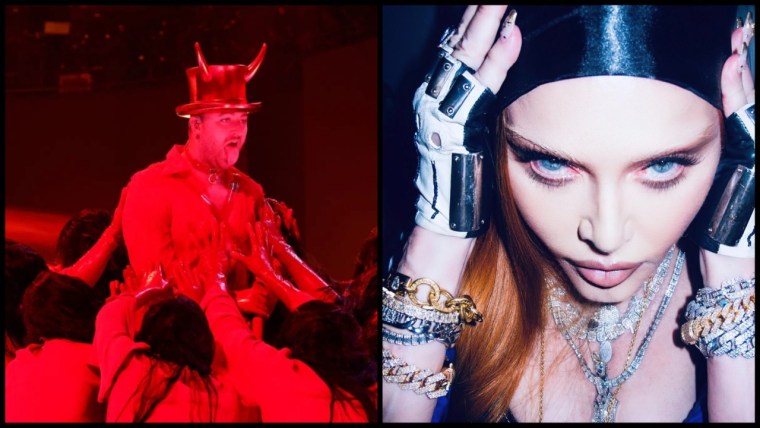 Madonna wants everybody to remember who the original ballroom popstar is. Amidst the Renaissance world tour, and with her own about to kick off in just over a month, the queen of pop's Sam Smith collab "Vulgar" feels like her way of saying "move over Beyoncé."
No one can say she didn't try. The ridiculous Madonna-isms are here ("Watch what you say or I'll split your banana") alongside maybe genuine displays of allyship ("Speak bitch, and say our fucking names"). There's even a funny allusion to the recent TikTok-ification of pop songs: "'Vulgar' will make you dance, don't need a chorus."
Smith seems to be getting the most out of their team-up. Madonna always toes the line between commentary and controversy — something they tried to do with a hellish performance at this year's Grammys that came off lukewarm at best. But maybe Smith just doesn't have it in them; their contributions to the track are so unremarkable that I literally forgot to mention them in the first draft of this post.
Looking at it from both sides, this pairing of Madonna and Smith puzzles together as neatly as their corseted backs on the "Vulgar" single artwork. She gets the relevancy of a recent number one hitmaker, and they get a cosign from pop's most reliable provocateur. So is "Vulgar" all that revolutionary? No, but it's sure as hell better than "Unholy."