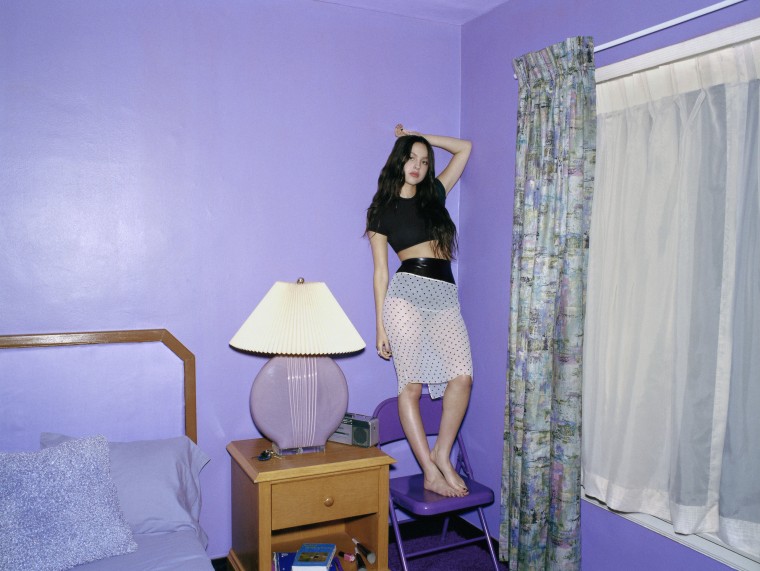 Olivia Rodrigo has announced her sophomore album. Titled GUTS, the follow-up to her ultra-successful debut LP, SOUR, is scheduled to arrive September 8 via Geffen Records. Its lead single, "vampire," will drop this Friday, June 30.
"For me, this album is about growing pains and trying to figure out who I am at this point in my life," Rodrigo wrote in a press statement announcing the forthcoming project. "I feel like I grew 10 years between the ages of 18 and 20 — it was such an intense period of awkwardness and change. I think that's all just a natural part of growth, and hopefully the album reflects that."
Since releasing SOUR (now certified 5X platinum), Rodrigo has won a Best New Artist Grammy award, performed alongside several of her idols — Alanis Morissette, Avril Lavigne, Natalie Imbruglia — and presented Morissette's induction into the Canadian Songwriters Hall of Fame.
View GUTS's newly revealed cover art below.

GUTS album art