Laurel Halo confirms details of new album Atlas
New song "Belleville" will feature on the upcoming project, which is due in September.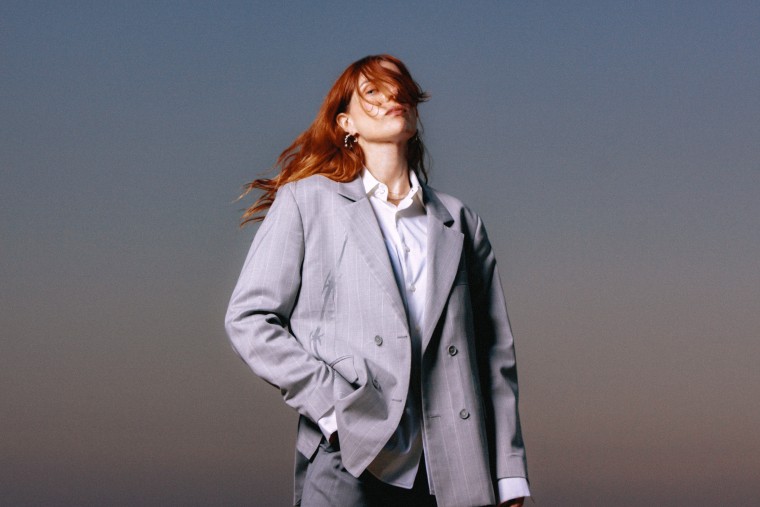 Laurel Halo has announced details of her new album, Atlas, due September 22. The album news arrives alongside lead single "Belleville" and a raft of tour dates scheduled for the fall.
Atlas is Halo's first full-length since 2018's Raw Silk Uncut Wood. A year later she contributed a mix to the long-running !K7 DJ-Kicks mix series. The album will be Halo's first release on her own imprint Awe, which shares a name with her regular NTS radio show. Halo's previous albums were released on labels including Hyperdub, Honest Jon's, and Latency.
Atlas is described in press materials as the product of "research into electroacoustic sound design and piano practice." It was recorded partly at Ina-GRM Studios in Paris as well as in Berlin and London. Contributors to the album include saxophonist Bendik Giske, violinist James Underwood, and cellist Lucy Railton. Vocalist Coby Sey appears on the album and sings on "Belleville."
Halo will premiere her Atlas live show in Berlin in September before embarking on a full North American tour. A full list of her live tour dates and upcoming DJ sets can be found below.
Laurel Halo live dates
July 21 - New York, NY - Elsewhere *
July 22 - Chicago, IL - Smartbar *
August 4 - Berlin, DE - Panorama Bar *
August 5 - Brussels, BE - C12 *
August 19 - Oslo, NE - Blå *
August 25 - Lisbon, PT - Lux Fragil *
August 26 - London, UK - Venue MOT *
September 7 - Berlin, DE - Atonal +
September 8 - Dublin, IE - Dublin National Hall +
September 10 - London, UK - Barbican +
September 13 - Amsterdam, NL - Muziekgebouw +
September 16 - Bochum, DE - Ruhrtriennale +
September 22 - Philadelphia, PA - Making Time Festival *
November 3 - Iowa City, IA - FEaST Festival +
November 5 - Chicago, IL - Bond Chapel +
November 8 - Philadelphia, PA - Sanctuary of the First Unitarian Church +
November 9 - New York, NY - (Le) Poisson Rouge +
November 11 - New York, NY - Public Records *
November 19 - Los Angeles, CA - Lodge Room +
*DJ set
+Laurel Halo presents Atlas live