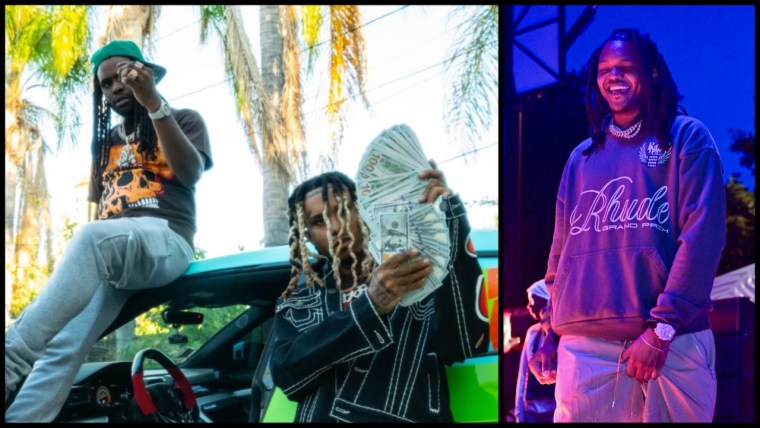 Chief Keef has linked up with his first 43B signee, Atlanta's Lil Gnar, once again. For "PB&J," the newest single from GNAR LIF3 2, the duo recruited fellow ATL rapper Young Nudy to complete the platonic ideal of a rap sandwich. The full mixtape, a sequel to 2018's GNAR LIF3, is due out later this summer, executive produced by Keef.
On "PB&J," the three elite emcees trade verses over a brash beat from Al Geno and Chi Chi. "Peanut butter guts inside the whip just like a sandwich / Man that ho just want my nuts, so I named that lil' bitch Sandy / And I cannot eat that coochie 'cause that shit just smell like salmon," Gnar raps on the hook, expounding on his culinary convictions.
In the new track's visualizer, three men ride in a purple SUV, a clear nod to the jelly component of "PB&J." The bread is, of course, implied. Watch the clip and stream the song below.