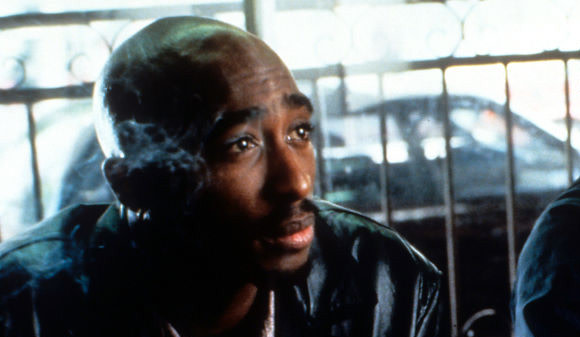 Police investigating the 1996 murder of Tupac Shakur have confirmed that they have served a search warrant this week. The Las Vegas metropolitan police department said the search was completed on Monday (July 17) in the city of Henderson. It is not yet known what they were looking for, or if they were successful.
In a statement to CBS News, the Las Vegas Metropolitan Police Department said, "LVMPD can confirm a search warrant was served in Henderson, Nevada, on July 17, 2023, as part of the ongoing Tupac Shakur homicide investigation. We will have no further comment at this time."
No arrests have ever been made into the death of Shakur, who was shot in a drive-by shooting in Las Vegas in September 1996. The state of Nevada does not have a statute of limitations on homicide cases.
Earlier this year the people of Oakland, Tupac's hometown, voted to rename a street after the late rapper. Meanwhile, in the latest of a series of hip-hop-related auctions, a ring worn by Tupac in his last public appearance is set to be sold to the highest bidder, with a nine-figure sum expected by experts.