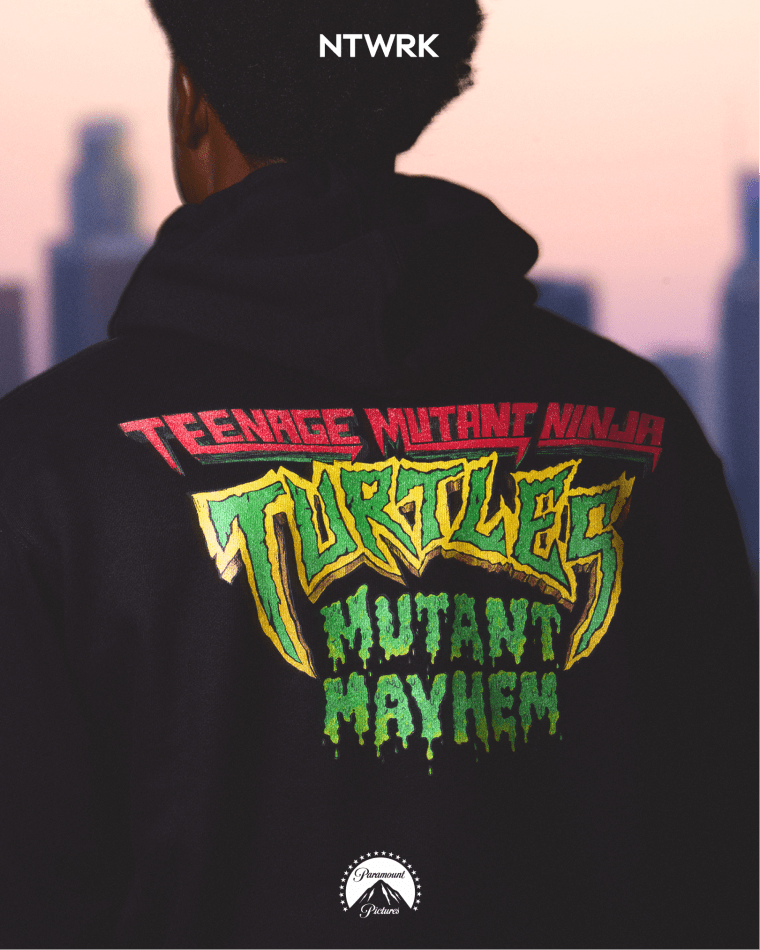 Livestreaming shopping platform NTWRK is partnering with Paramount Pictures and Brooklyn-based streetwear brand We Are Little Giants on an exclusive hoodie to celebrate the upcoming release of Teenage Mutant Ninja Turtles Mutant Mayhem. Available in a wide range of sizes, the hoodie will pay homage to the iconic franchise and features hip-hop-inspired elements like P.R.E.A.M (Pizza Rules Everything Around Me) embroidered on the left sleeve, "Life as a turtle shouldn't be so rough" on the front, and the film's logo emblazoned across the back.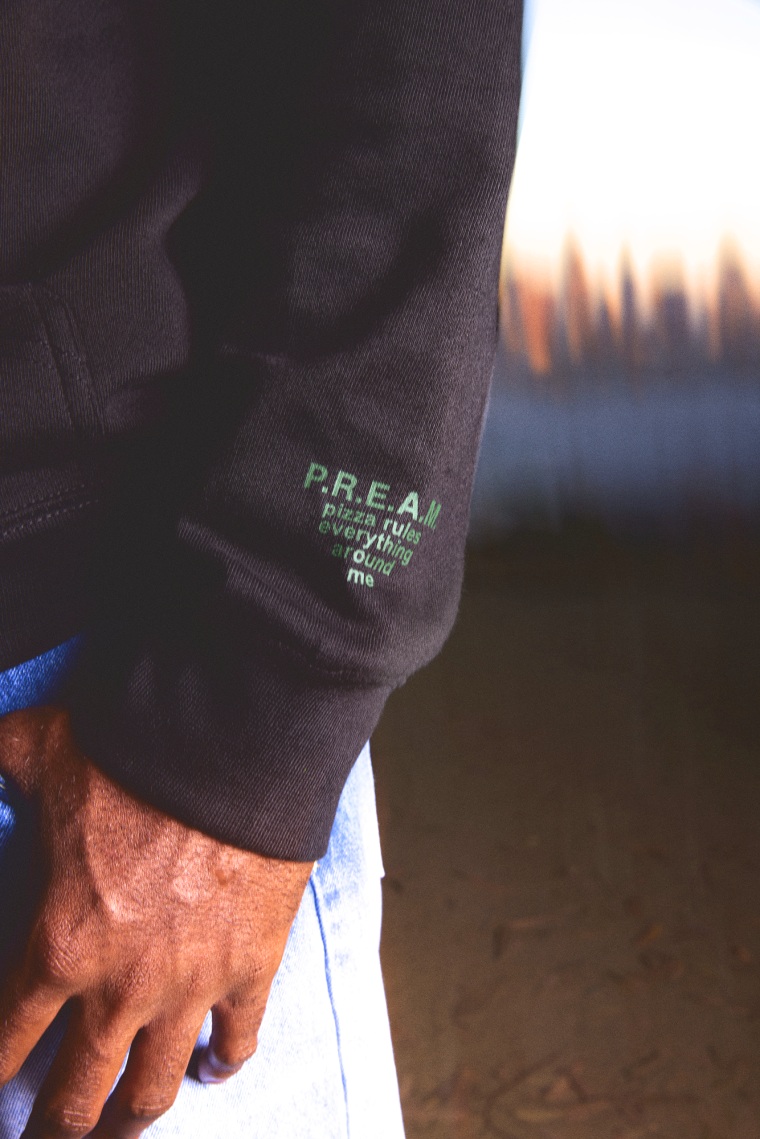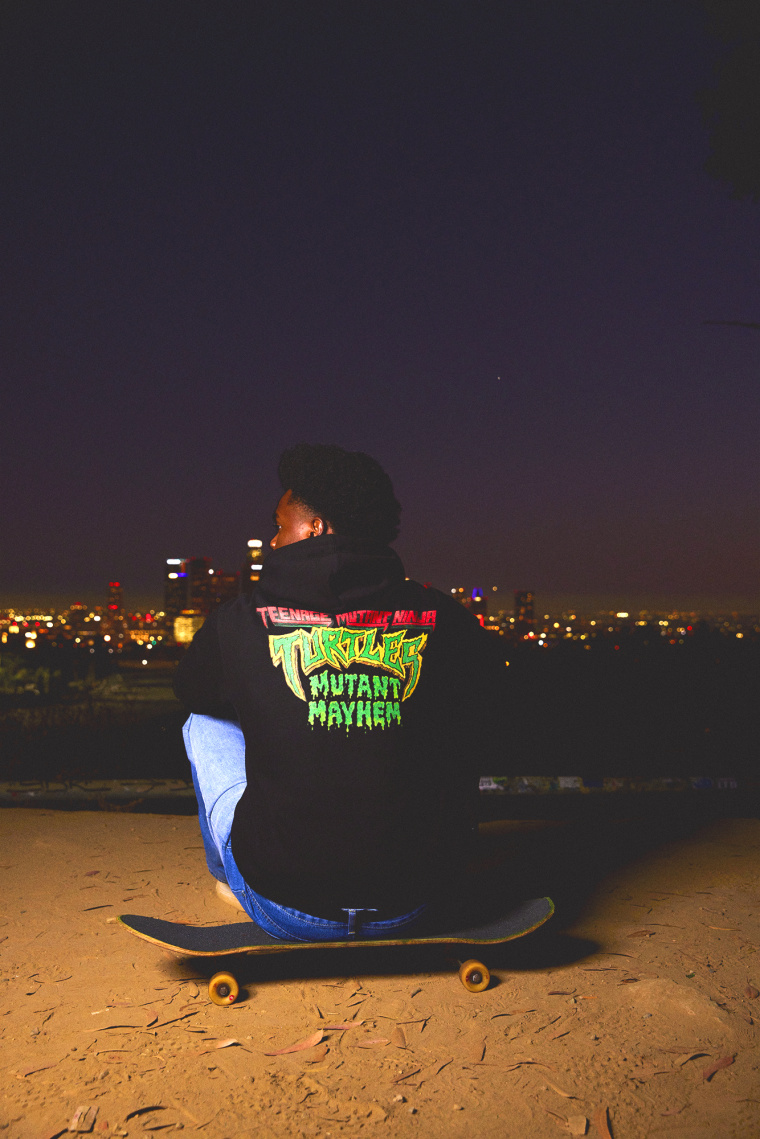 Watch NTWRK Live on July 31 at 5 PM EST with host Kylie Mar to claim your own piece of nostalgic Turtlemania by entering the drawing and tuning in live here.
Teenage Mutant Ninja Turtles Mutant Mayhem hits theatres August 2.