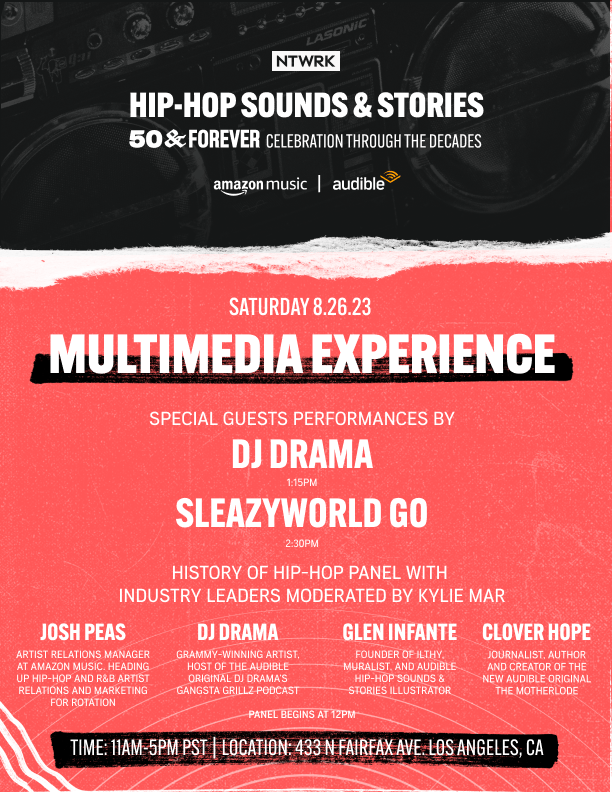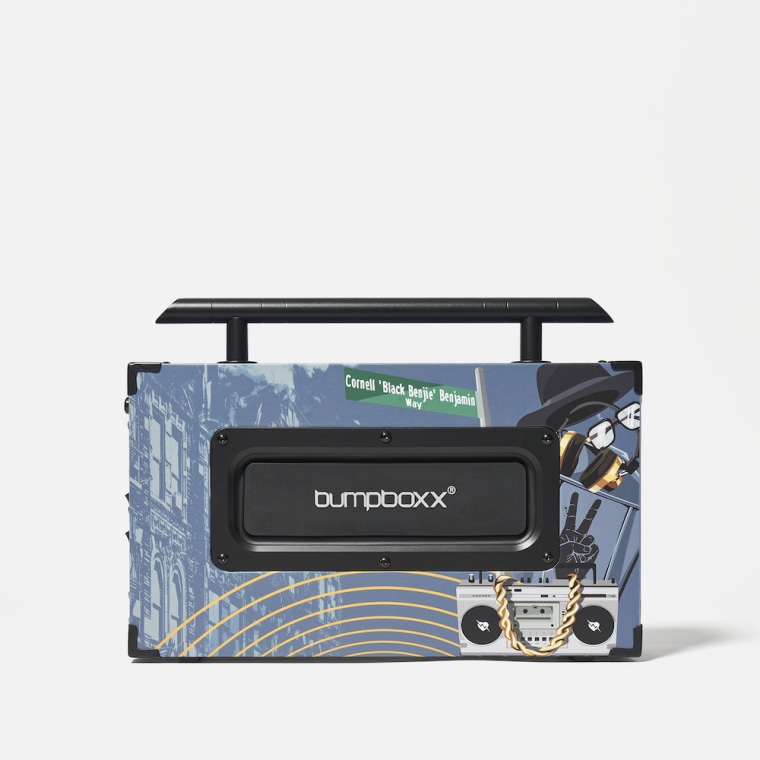 Livestream shopping platform NTWRK is teaming up with Amazon Music and its audio storytelling app Audible for Hip-Hop Sounds & Stories: A 50 & Forever Celebration, an immersive two-day experience that explores how fans have been listening to hip-hop over the last five decades.
Happening August 26 and 27 at NTWRK LA, the free event will feature live performances from DJ Drama and SleazyWorld Go, exclusive audio content, and an in-depth discussion on the influences that have shaped the genre. Panelists will include visual artist Glen Infante, DJ Drama, Amazon Music Artist Relations Manager Josh Peas, and journalist and author Clover Hope.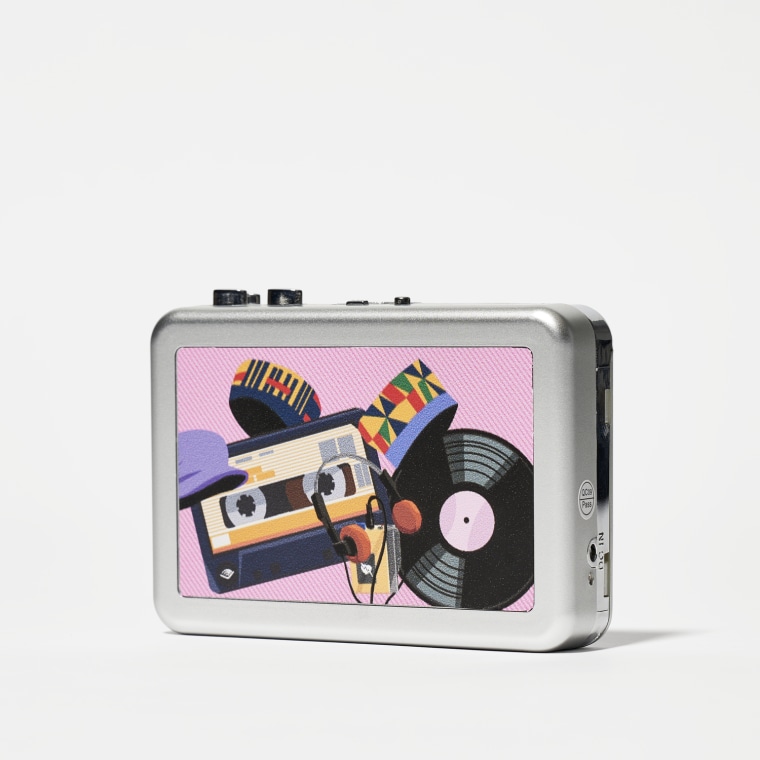 Attendees will be able to tune in to Audible's new Originals series featuring new hip-hop memoirs and podcasts in celebration of 50 years of hip-hop in interactive listening booths throughout the space. From a behind-the-scenes look at the Harlem Renaissance-inspired "Greatest Day in Hip Hop" photo that featured nearly 200 hip-hop artists in 1998, to the legacy of women in hip-hop as detailed in Hope's 2021 book The Motherlode: 100+ Women Who Made Hip-Hop, the episodes will take listeners on a journey through the groundbreaking artists, albums, and moments that shaped the genre over the years.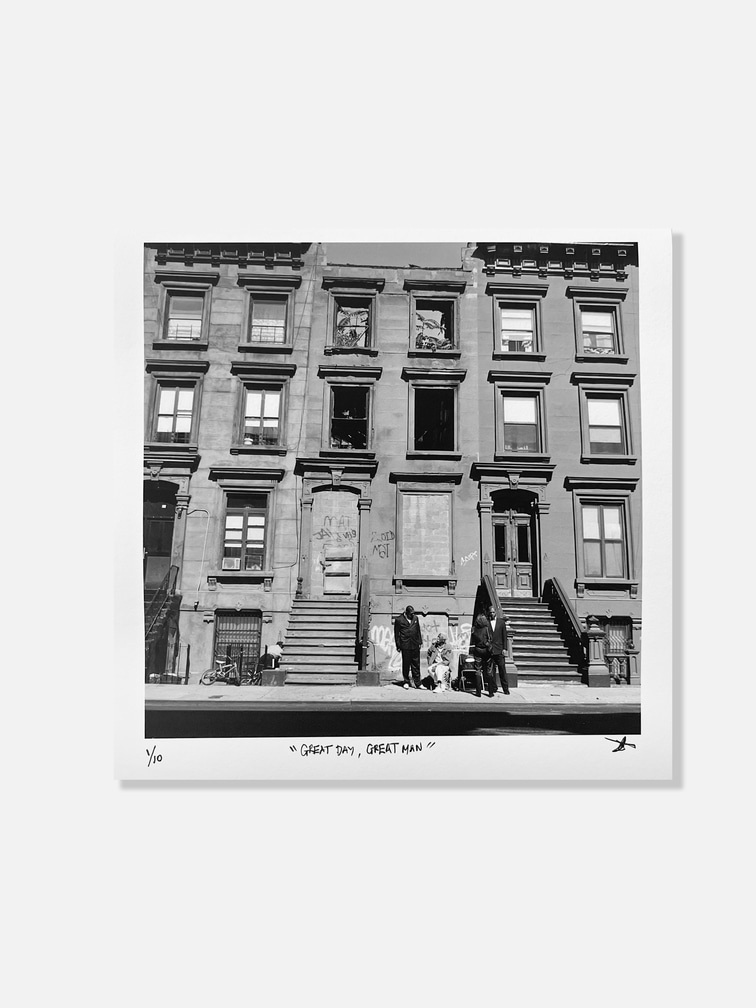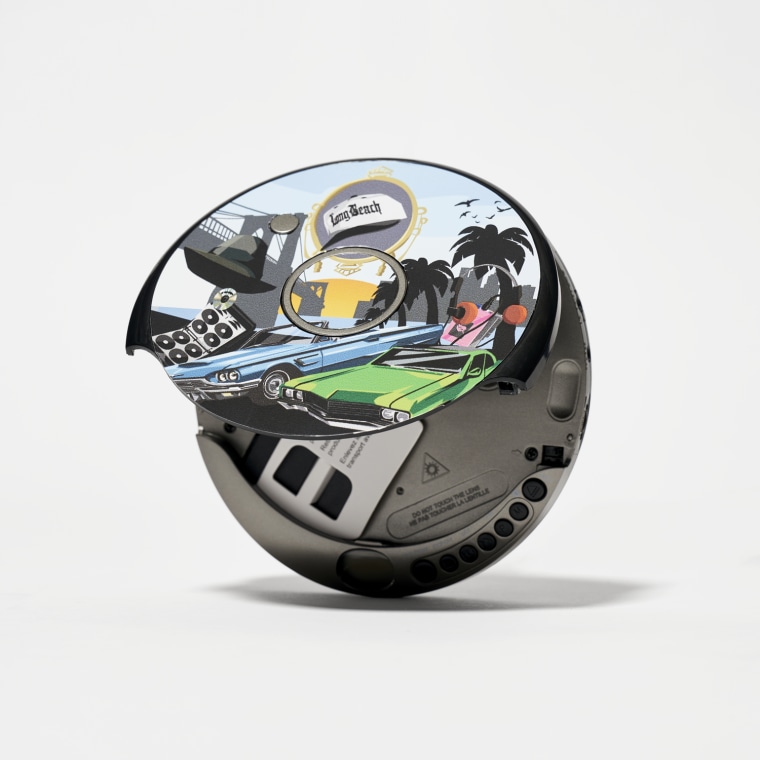 A limited-edition collection will also be available on the NTWRK app through a live stream preview drawing on August 25th at 7:00 PM EST. Featuring the artwork of Glen Infante, an artist who made his name designing mixtape covers in the Cleveland mixtape scene and would go on to found streetwear brand iLTHY Clothing, the custom products each represent a different part of hip-hop's evolution, including a boombox, cassette player, portable CD player and branded Amazon Echo Pop smart speaker. Enter the drawing here.
Hip-Hop Sounds and Stories: A 50 & Forever Celebration Through the Decades will be open Saturday, August 26th, from 11:00 AM - 5:00 PM and Sunday, August 27th, from 12:00 PM - 6:00 PM at 433 N. Fairfax Ave., Los Angeles. Visitors are encouraged to RSVP here.