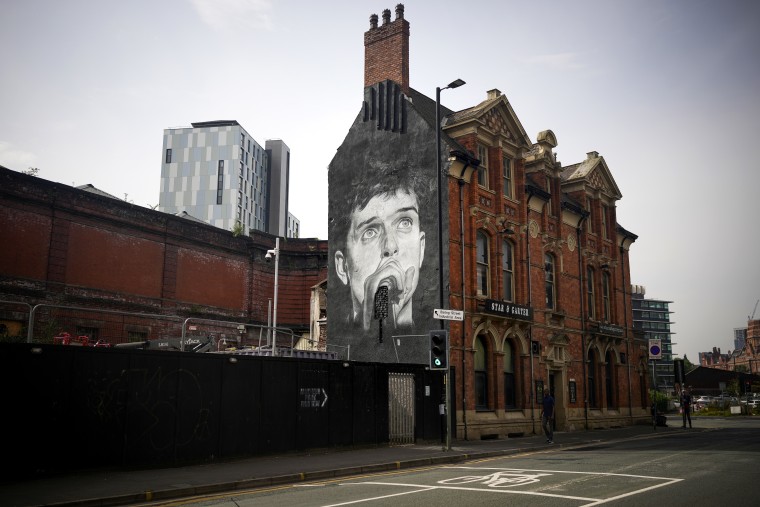 In honor of World Suicide Prevention Day, artist Akse P19 unveiled a black-and-white portrait based on a photograph of the late Joy Division singer, who died by suicide in 1980. The three-story piece is now located on the side of the Star and Garter pub, less than a mile from the site of the original on Port Street, which Akse painted in October 2020 as part of a local council initiative for World Mental Health Day.
That said, the first mural was covered up in August 2022 by an Amazon Music billboard for Manchester rapper Aitch's debut album, Close to Home, sparking backlash from fans and locals alike. Both Aitch and Amazon Music ended up issuing apologies for the advertisement.
According to BBC, the new mural was commissioned by Headstock, a Manchester festival focused on music and mental wellbeing, and Aitch's management company.
In a statement obtained by the outlet, Headstock Founder Atheer Al-Salim explained that "it was important that we took the time to find the right location to ensure a long-term home for the artwork," and that the Star and Garter was the perfect location as one of Manchester's most popular indie rock venues. Meanwhile, Aitch said that he was "so happy that Akse's Ian Curtis mural has finally been reinstated in Manchester, before adding that "the original mural was a cultural landmark for everyone, not just Mancunians."