Actress announces new album, shares "Game Over ( e 1 )"
LXXXVIII drops November 3 via Ninja Tune.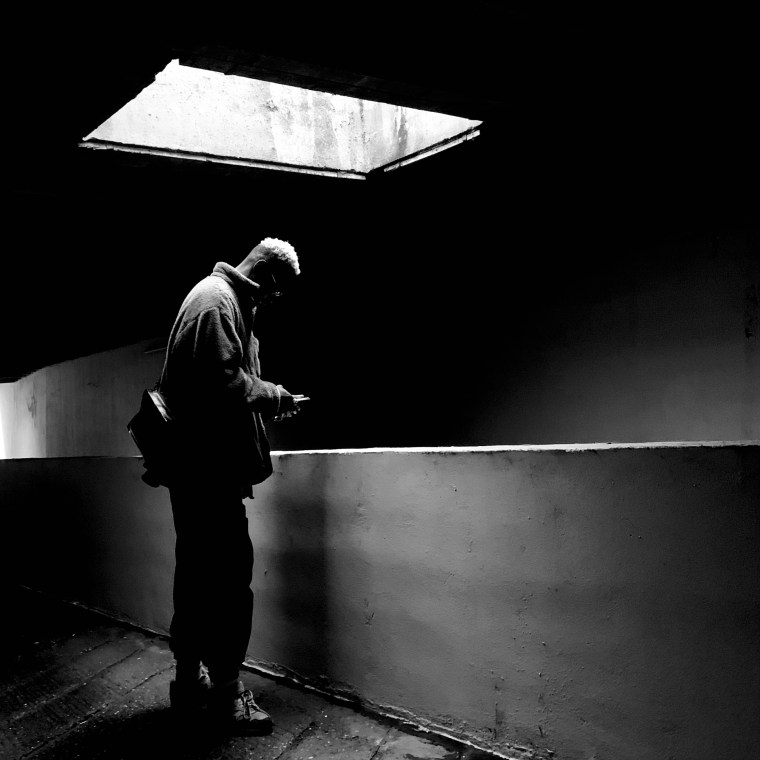 Experimental techno wizard Darren Cunningham (a.k.a. Actress) has been igniting dancefloors and critical thinking cortices for decades with classic projects like Ghettoville, R.I.P., and AZD (he was also one of the first artists to utilize breakthroughs in AI in his creative work). His most recent album Karma & Desire came out in 2020 (and sported three Sampha features). On November 3, its follow-up, LXXXVIII, is out via Ninja Tune.
Along with the album's announcement comes the song "Game Over ( e 1 )." A single voice drones over the new track, giving the impression of a soloist in an empty cathedral. This muted, reverent quality threads nicely with the song's sparkling techno drums, a taste of what a press release calls LXXXVIII's interest in "luxury sonics." See the album's cover art below, followed by Actress's upcoming tour dates with James Blake.
Actress 2023 tour dates
September 16 - DJ @ Berlin Atonal 2023 - Berlin, DE
September 18 - DJ @ Fabrique - Milan, IT (*)
September 20 - DJ @ L'Olympia - Paris, FR (*)
September 21 - DJ @ Forest National Club - Brussels, BR (*)
September 22 - DJ @ L'Olympia - Paris, FR (*)
September 24 - DJ @ UFO Im Velodrom - Berlin, DE (*)
September 26 - DJ @ 013 - Tilburg, NL (*)
September 28 - DJ @ Alexandra Palace - London, UK (*)
October 09 - DJ @ CircoLoco Ibiza (Closing Party), DC10 - Ibiza, ES
* with James Blake


LXXXVIII cover art and tracklist
1. Push Power ( a 1 )
2. Hit That Spdiff ( b 8 )
3. Azd Rain ( g 1 )
4. Memory Haze ( c 1 )
5. Game Over ( e 1 )
6. Typewriter World ( c 8 )
7. Its me ( g 8 )
8. Chill ( h 2 )
9. Green Blue Amnesia Magic Haze ( d 7 )
10. Oway ( f 7 )
11. M2 ( f 8 )
12. Azifiziks ( d 8 )
13. Pluto ( a 2 )