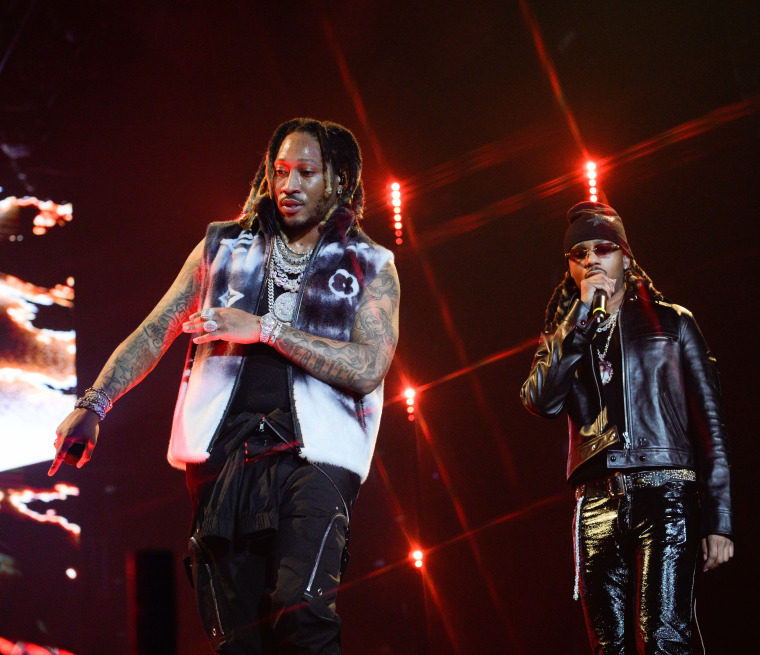 Just before taking the stage for his performance at the 2023 MTV VMAs, Metro Boomin referenced his long-teased collaborative album with fellow Atlanta legend Future. "Me and Pluto album on the way," Metro said before Future joined him onstage for a performance of "Superhero (Heroes & Villains)." Watch footage of the performance below.
Metro Boomin has teased the album with Future for much of 2023. "I would bet on it," he said when asked if the album would be released this year. Speaking with Complex, he said that the project would be his focus following the release of his soundtrack for Spider-Man: Across The Spider Verse.
Together, Metro Boomin and Future are responsible for some of the biggest songs in their respective careers, including "Mask Off," "Honest," "Where Ya At," and "Jumpman."
The 2023 MTV VMAs are taking place at the Prudential Center in Jersey. Follow along on our live blog here.