French regulators ban iPhone 12 over radiation concerns
France's National Frequency Agency claims the devices do not comply with EU regulations.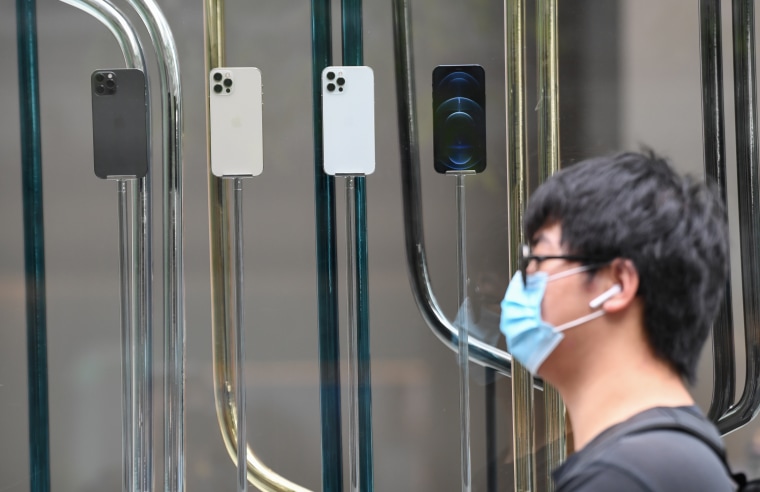 France has stopped the sale of the iPhone 12 after tests found the devices exceeded EU regulatory limits on radiation exposure, CNN reports. The country's National Frequency Agency ordered Apple to pull all iPhone 12s from circulation and implement a fix for devices currently in use by consumers.
Apple is pushing back on the French government's claim, telling CNN in a statement that the iPhone 12's radiation exposure levels were tested by the company as well as third-party groups and found to be in compliance with regulations for SAR (Specific Absorption Rates) of radiation.
According to the World Health Organization, "no adverse health effect has been causally linked with exposure to wireless technologies... Provided that the overall exposure remains below international guidelines, no consequences for public health are anticipated."
While France is maintaining that the iPhone 12 exceeded regulations pertaining to radiation, Minister for the Digital Economy Jean-Noel Barrot wrote in a tweet that the device would not have a detrimental health impact. "The @anfr found that the iPhone 12 was emitting a level of waves slightly higher than the authorized threshold," Barrot wrote in a tweet translated from French. "This level is more than 10 times lower than the level at which there could be a health risk."
L'@anfr a constaté que l'iPhone 12 émettait un niveau d'ondes légèrement supérieur au seuil autorisé.

Ce niveau est plus de 10 fois inférieur au niveau auquel il pourrait y avoir un risque pour la santé.

Mais la règle, c'est la règle : Apple doit se mettre en conformité. pic.twitter.com/nnTaF9taA0

— Jean-Noël Barrot (@jnbarrot) September 13, 2023