Cash Cobain is ready for hip-hop's horny crown
The rising New York rapper and producer is making bangers from instantly recognizable samples and reveling in his status as drill's truest sex symbol.
It's a cloudless, 90-degree summer Friday in New York City, and Cash Cobain's mom, Priscilla, is standing in the living room of her Jamaica, Queens home, regaling me with stories of her son Cashmere's gift for music as a child, beaming as intensely as the sun is outside.
High up on a living room wall, opposite the black leather couch and right above the flat-screen TV, hangs her 25-year-old son Cashmere's first plaque. Cash only received it a few hours earlier, the most recent indicator that his career as a producer and rapper is skyrocketing.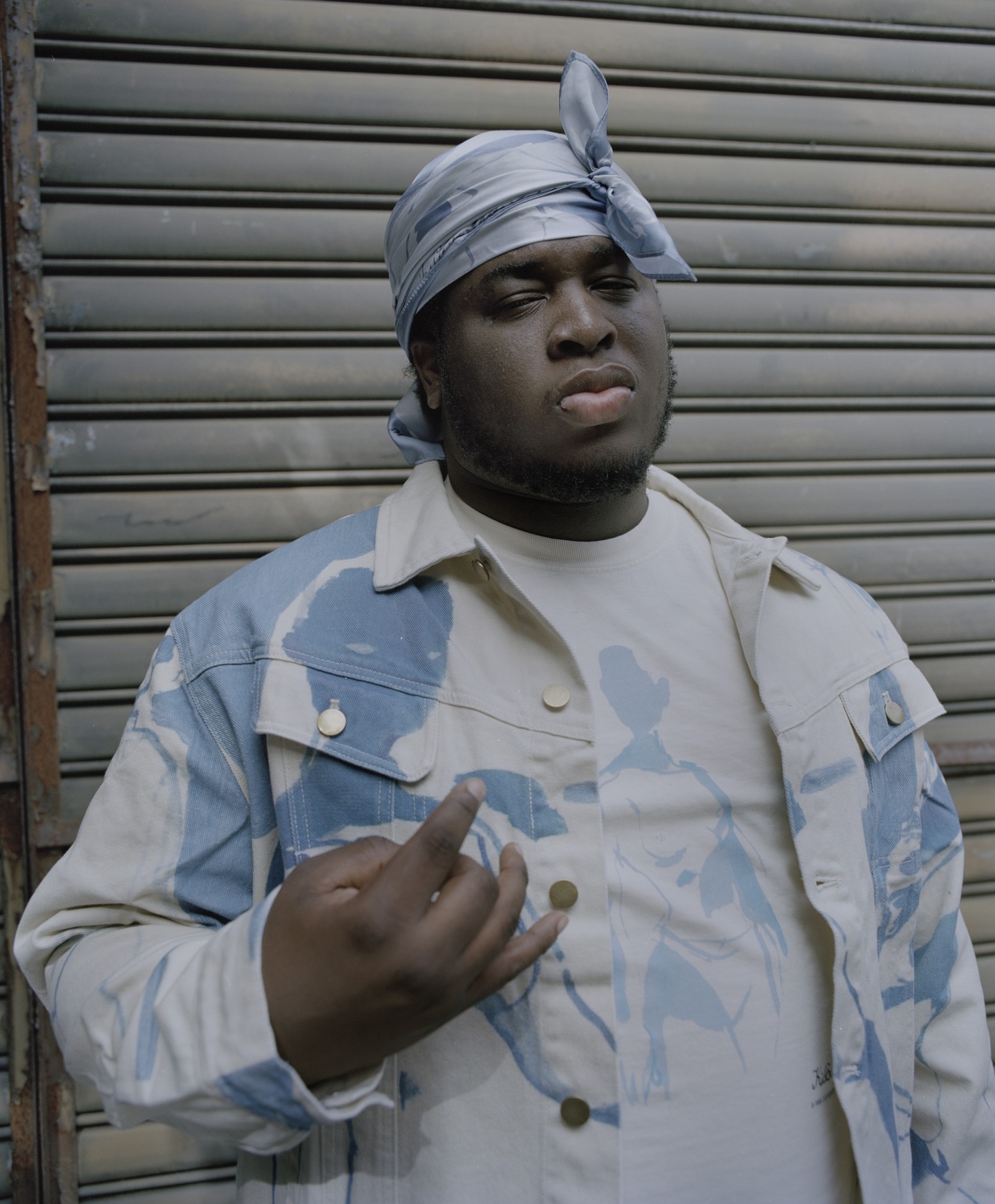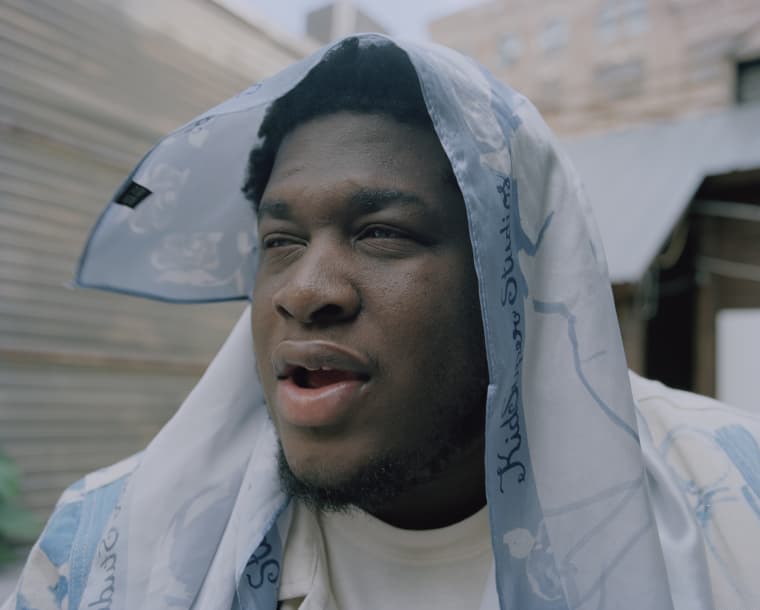 The gold plaque is for Cash's production of Bronx drill rapper B-Lovee's 2021 viral hit "My Everything." Cash made that beat — itself based on a 1997 Mary J. Blige song his mom loved — right here in the basement of this modest single-family house where I wait for him. It's a reminder that his recent success is in part due to Priscilla's supportive parenting and the musical taste he inherited from her. "I tell my kids, I don't care if you wanna be a prostitute or a drug dealer — it doesn't matter to me," Priscilla says through an ear-to-ear smile that gives way to a laugh. "We gonna make sure that you the best at it!"
After a boisterous phone conversation with his manager about his favorite subject to rap about — women — Cash plops down in the leather recliner. Stocky, sleepy-eyed, and rocking a black tee with a matching trucker hat, both emblazoned with white lettering that spells out the same word tatted on his right forearm, "AGYAL," the exclamation that replaces "Amen" for him and his horny band of brothers. Extremely on-brand for the co-creator of "sexy drill," a sex-oriented and women-focused substrain of New York's dynamic and controversial drill music scene. "I always had bitches; I always had girls," he says, reminiscing on his teen years. "I had girls that I loved and girls that I just had. I was playing with people's hearts. I got mine played with, too."
A decade ago, when he first started making music in high school and posting it on SoundCloud, the content of his rhymes leaned into what was popular at the time: street shit mixed with A Boogie Wit Da Hoodie-style songs about being a jilted lover. But now, like a Pokémon or Saiyan, he's evolved into his true form: the "Slizzy God," an unabashedly hedonistic sex symbol.
"I was always a slizzy human being," he deadpans. "But I had to really bring it to the forefront." In doing so, he's separated himself from the rest of the drill pack and is breaking through the ceiling of the subgenre that's growth has been impeded by violence, a vilifying local news media, NYPD surveillance, and the condemnation of New York City's Mayor Adams. By making his music sexual, Cash has made it more accessible than what some of his peers have to offer. ("A lot of drill rappers sound the same. They sound like they got that Batman voice; it kind of scares me," he says, laughing.)
His pivot to "player" was inspired by his coming-of-age and real-life observations: "I'm outside, it's a lot of females around, and I'm just realizing, these girls just want to have fun. They want to be free, for real." Cash and Chow Lee, his 2 SLIZZY, 2 SEXY partner-in-rhyme, are like the Raekwon and Ghostface of horniness. But beneath their lasciviousness is an undertone of non-judgment and sexual liberation that runs counter to slut-shaming — because they recognize that they're thots themselves.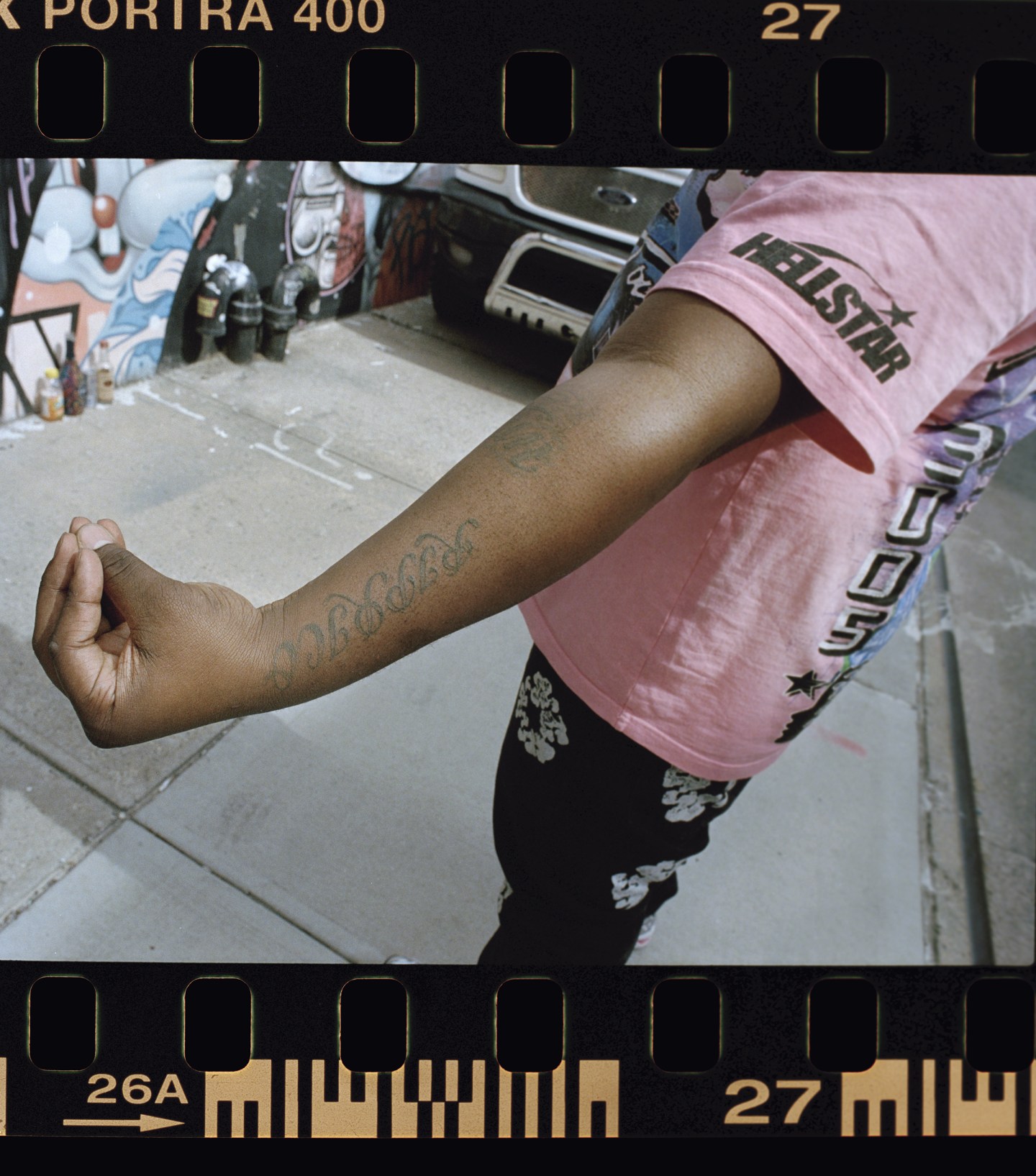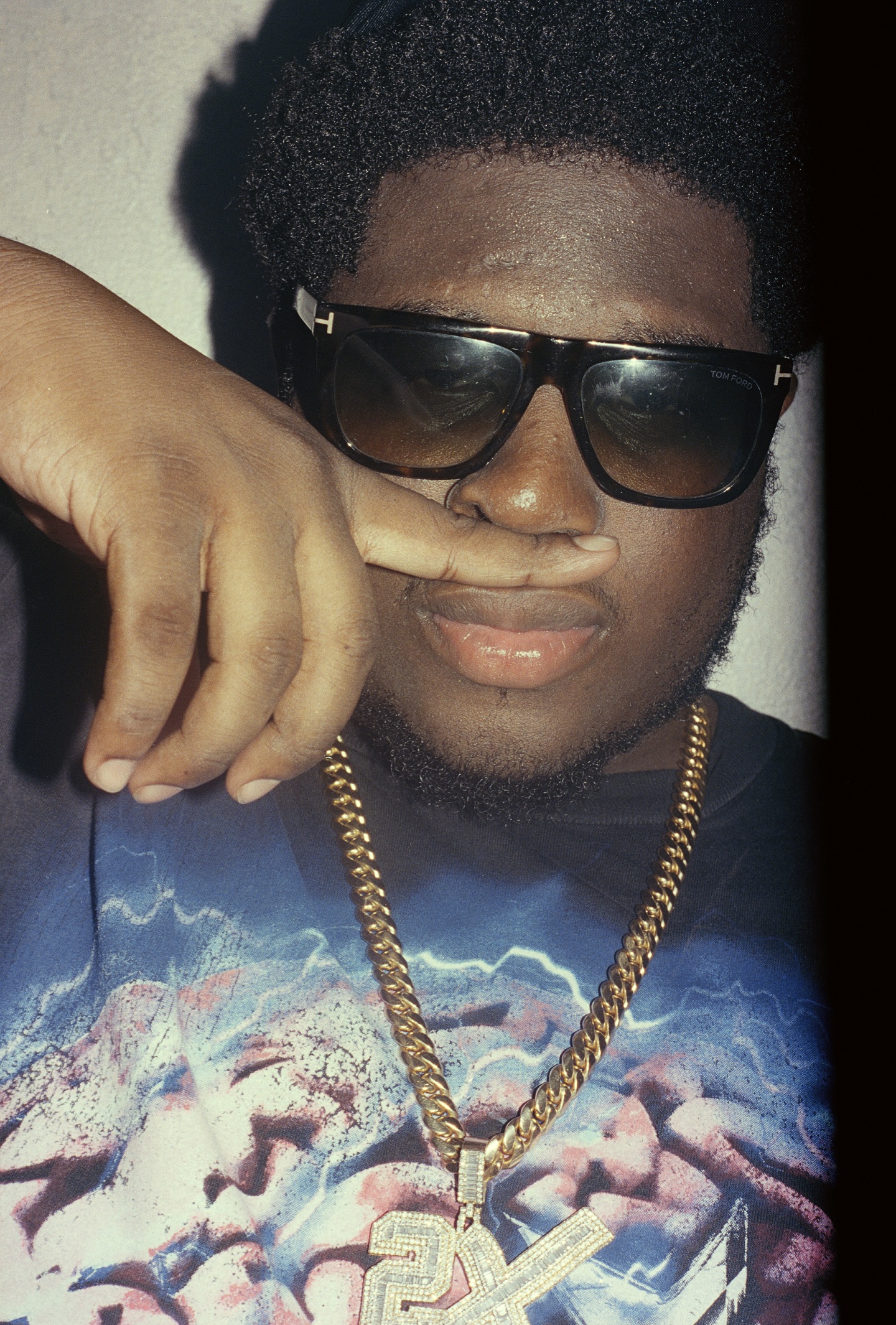 The other thing that makes Cash Cobain stand out, and maybe his greatest asset, is his sound. He's the self-proclaimed Sample God and an undisputed architect of New York hip hop's sample drill subgenre, taking snippets of highly recognizable songs across genres and recontextualizing for the present with trap, drill, and club music production.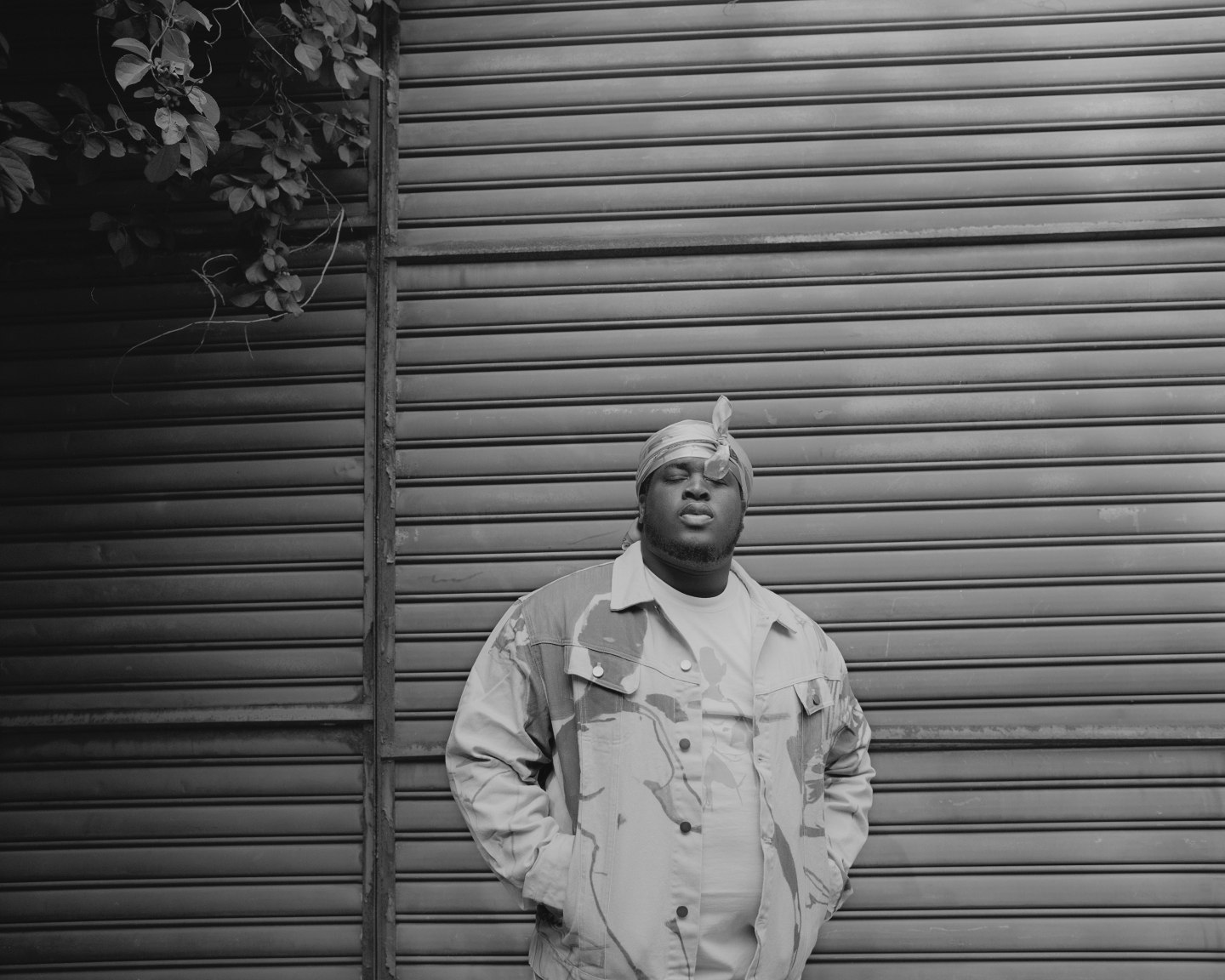 Unlike some of the crate-diggin' hip-hop producers before him, Cash's approach to sampling leans into familiarity, not obscurity. His sample sources reflect the music in the environments he's in: the albums his parents and siblings play at home, the piped-in music of the stores in the mall, or a 2000s throwback set in a nightclub can all serve as inspiration for his next hit. "Most of the time, samples be coming to me, he explains. "I'll be listening to music like, 'I like this part right here,' and I open my phone and Shazam it, or I might already know the song. I love it when I'm in a Uber, and I hear a song on the radio, and I'm like, 'What the hell is this?! I gotta sample this!'"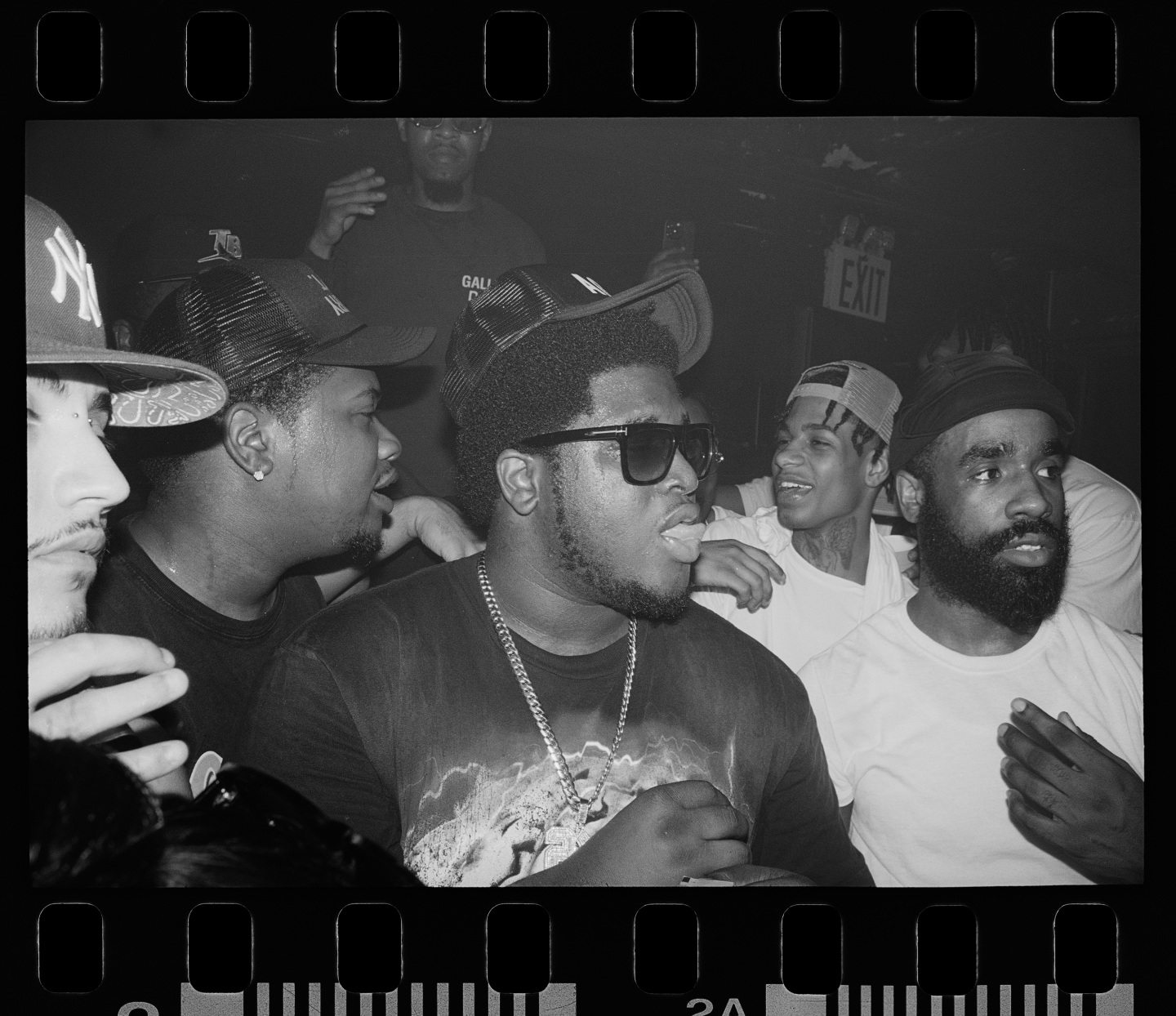 With a broad musical palate that enables him to flip hits from sources as disparate as Plain White Ts, Konshens, Toni Braxton, and Cortex into certified bops, he's gone from teen tinkering with FL Studio to an in-demand producer for everyone from hometown heroes like Shawny Binladen and FLEE, to out-of-state rappers with cult followings like LUCKI, to artists teetering on the edge of superstardom like Trippie Redd, Lil Uzi, and Lil Yachty. He's even got pop stars from across the pond tapped in, as he's already produced a song for eclectic British artist PinkPanthress.
After signing to music biz power player Irving Azoff's Giant Music label earlier this year, Cash is poised to take his slizzy movement further than ever with the release of his sixth album and first major-muscle-backed release, Pretty Girls Love Slizzy. The project finds Cash giving the Slizzy/Sample God treatment to samples like Drake's "Dreams Money Can Buy" and Nelly and Kelly Rowland's "Dilemma" to create anthems for the young and lit, something that comes naturally to him and fits with his lifestyle. "I could wake up in the middle of the night and make a song. I could come home from a drunk, lit night and make a song. We just free. I'm free."