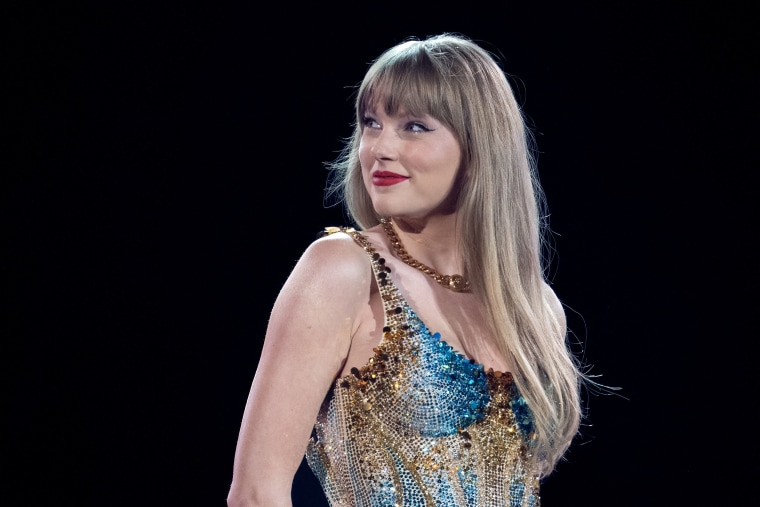 The whole internet seems to be searching for "Taylor Swift," which is exactly what she wants. Swift instigated the hunt with an Instagram post earlier this afternoon that showed letters spilling out of an unlocked vault, captioned, "You can tell me when the *search* is over… if the high was worth the pain. 😎"
A Google blog post explains further:
Calling all Swifties!
Love's a game — and so is our latest easter egg in Search. Wanna play? Here's how it works:
Search for "Taylor Swift" in the Blank Space (ahem, a Search bar). Click on the blue vault and solve one of the word puzzles. It may take a second, since there are 89 puzzles to get through (a la "1989 (Taylor's Version)") — don't say we didn't warn ya! But nothing lasts forever. You'll be helping Swifties around the world get out of the woods (or unlock the vault) as everyone collectively solves 33 million puzzles. And that's how it works, that's how you get the vault track titles!
Dying to see how this one ends? We promise that the wait isn't gonna be forever, but the prize will definitely be worth the pain. Cause darling, we're a Swiftie dressed like a search engine.
Of course, the good folks at r/TaylorSwift (and Swifties beyond) are already well on their way through the 33 million puzzles they'll need to solve collectively to unlock the titles of the vault tracks on 1989 (Taylor's Version), due out October 27. (One Twitter fan account posted a screenshot showing that more than 307,000 puzzles had been solved at 3:45 p.m. EST on Tuesday, September 19.)

But there's also confusion on the "1989 (Taylor's Version) Vault Puzzle Megathread," with some users reporting broken and disappearing links, or, in some cases (including this writer's) the absence of a "blue vault" entirely.
All of this may be beside the point, though. Swift and her publicist Tree Paine have pulled off the SEO play of all SEO plays: Queries for "Taylor Swift," already a constantly trending Google search term, have skyrocketed, hitting a peak (for now) at 3:20 p.m. today, according to Google Trends.
Earlier today, Swift reminded her 272 million Instagram followers to register to vote in honor of National Voter Registration Day.