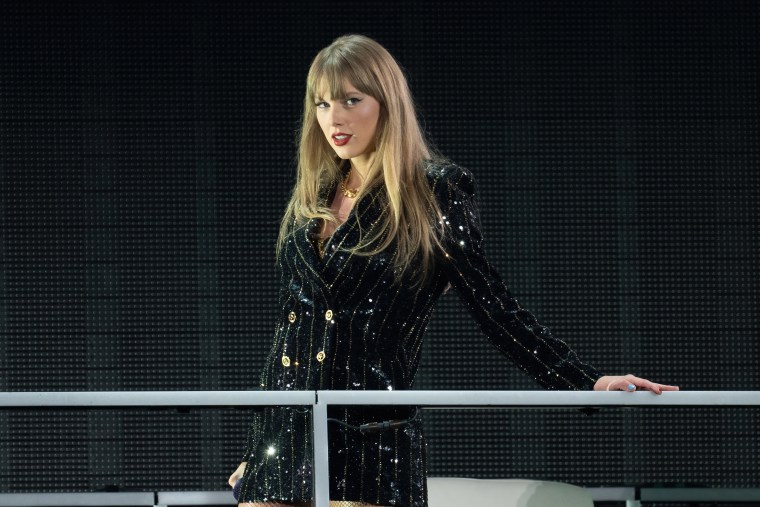 Taylor Swift is urging her millions of American fans to register to vote today, September 19, National Voter Registration Day in the United States. The pop star posted a written message encouraging registration and a link to Vote.org's NVRD campaign as an Instagram story this morning, for all 272 million of her followers to see.
"I've been so lucky to see so many of you guys at my US shows recently," Swift wrote. "I've heard you raise your voices, and I know how powerful they are. Make sure you're ready to use them in our elections this year!"
Back in July, Swift used the same method to urge her Nashville-based fans to vote early. More recently, she's become the female artist with the most Billboard No. 1 albums in history, scheduled 1989 (Taylor's Version) for an October 27 release, and won in nine of the 11 categories in which she was nominated at the 2023 MTV Video Music Awards, including Artist of the Year.