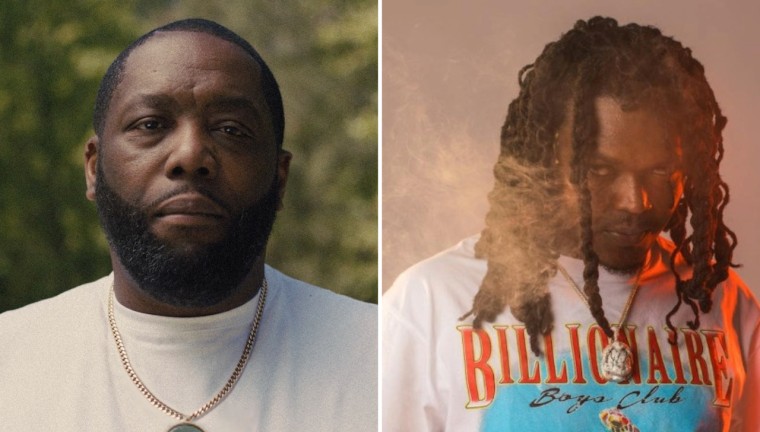 Last week, Killer Mike released a deluxe version of his self-titled album Michael. The extended LP revealed new collaborations from the likes of T.I., Jacquees, JID, and Young Nudy. During a recent interview with Killer Mike at Rough Trade N.Y.C., he admits he would have never gotten the Nudy feature without the help of the young rapper's mom.
"So I'm chasing Nudy," he said. "Nudy's a street kid, right? He ain't got time to sit still for no 40-something-year-old rapper to be calling him, talking about, 'Will you feature on something that's gonna be on my deluxe?' Nudy's uncatchable!" Mike tried every avenue he could think of, without success, before realizing he went to school with Nudy's mom.
He continued: "Nudy's mama said, 'What? Killer Mike's calling you for a feature? Yeah, you're gonna do that and you're not even gonna charge him.'" He ends the anecdote by saying that he'll probably buy her an expensive purse for the favor sometime this year. Watch a clip below.
The collaboration worked out, as "ACT UP" featuring Young Nudy is the closing track on Michael (Deluxe). Stream the song and find the full interview below.