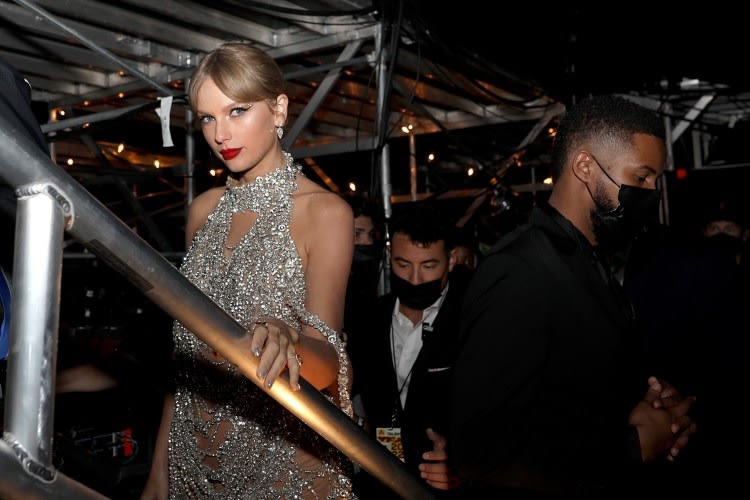 Fans have uncovered five new Taylor Swift track titles for her upcoming re-release of 1989. The singer teased a puzzle game on her Instagram yesterday (September 19) which led to a blog post from Google that laid out the rules — search Taylor Swift's name and solve a word puzzle — causing interest in her name to skyrocket.
As of this morning (September 20), the 33 million puzzle total was completed, unveiling the four tracks:
1. "Is It Over Now?"
2. "Now That We Don't Talk"
3. "Say Don't Go"
4. "Suburban Legends"
5. "Slut!"
The five tracks can be heard on 1989 (Taylor's Version), set to arrive on October 27.
Last week at the 2023 MTV VMAs, Taylor Swift swept all of the major awards, winning Song of The Year, Artist of the Year, and Video of the Year. The pop star is using the recent press for a bigger cause, encouraging fans to register to vote.
This post was updated on Wednesday, September 20 at 2:29 p.m. ET to include the title of a fifth song.