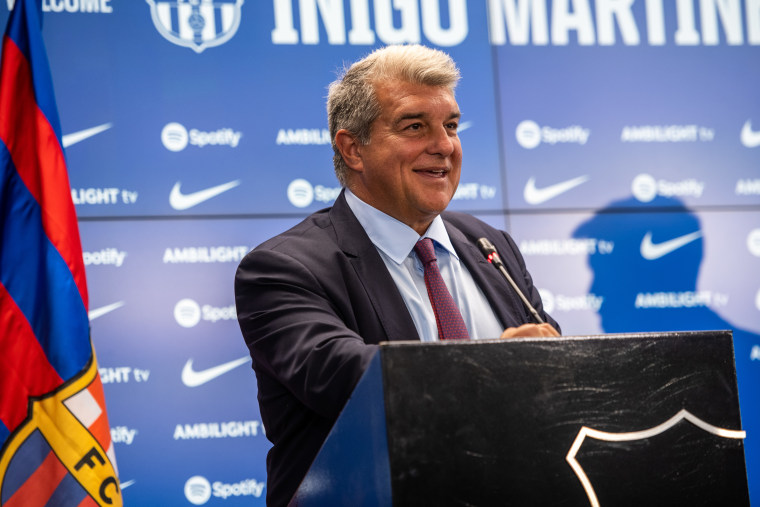 A Barcelona judge has accused the city's decorated soccer team, FC Barcelona, with bribery, El Debate reports. The charge stems from payments of approximately €7.5 million ($7.9 million) made to companies owned by Jose Maria Enriquez Negreira, the former vice-president of the Technical Committee of Referees, between 2001 and 2018.
Back in March, the Barcelona provincial prosecutor's office charged the club with "continued corruption between individuals in the sports field." Barça's current president, Joan Laporta — who reassumed the position in 2021 after holding office from 2003 to 2010 — has addressed payments made during his first term to Negreira's companies, claiming that the money was compensation for consultation work and that there was no foul play involved. But presiding judge Judge Joaquin Aguirre sees the case differently, implicating former club presidents Josep Maria Bartomeu and Sandro Rosell as well as Negreira and his son in the conspiracy.
The charges against FC Barcelona could eventually result in the team's expulsion from the UEFA Champions League, where they experienced tremendous success during the period in question, winning the European Champion Clubs' Cup four times. Their 2023/2024 Champions league season is already off to a strong start after a 5-0 win against Royal Antwerp. The "Caso Negreira," as it's come to be known in Spain, will ultimately be decided in court by a jury of nine, but UEFA officials made it clear that they reserve the right to exercise their own authority in the matter, should they see fit to do so.