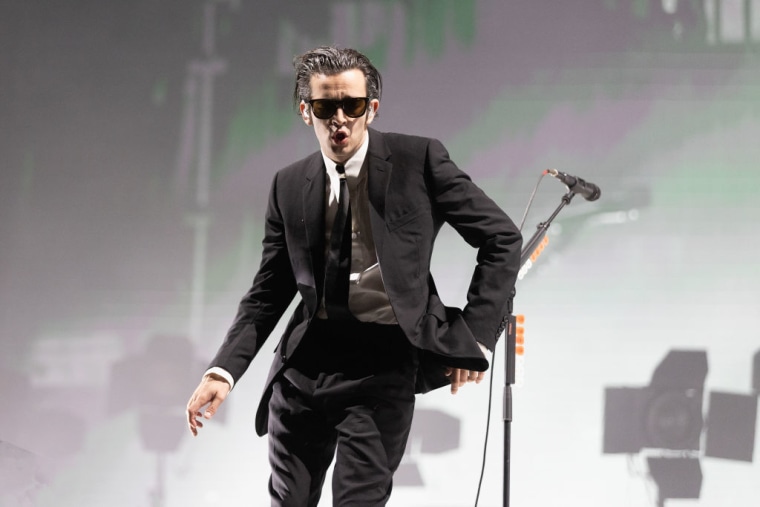 Earlier this week The 1975 began their latest North American tour with frontman Matty Healy telling fans in Sacramento that the band plans to take an "indefinite hiatus" from performing live in the near future. A band not going on tour while they take some time off and work on new music is pretty standard but, still, Healy's statement led to some 1975 fans to fear that it heralded the end of the band in any form. That's not the case, as Healy clarified when the band performed in San Jose on Thursday night.
"I didn't mean to scare any hardcore fans by insinuating that we were splitting up or anything like that," Healy told fans at the SAP Center. "That's not happening. Don't worry," he added.
Check out Healy's statement below.