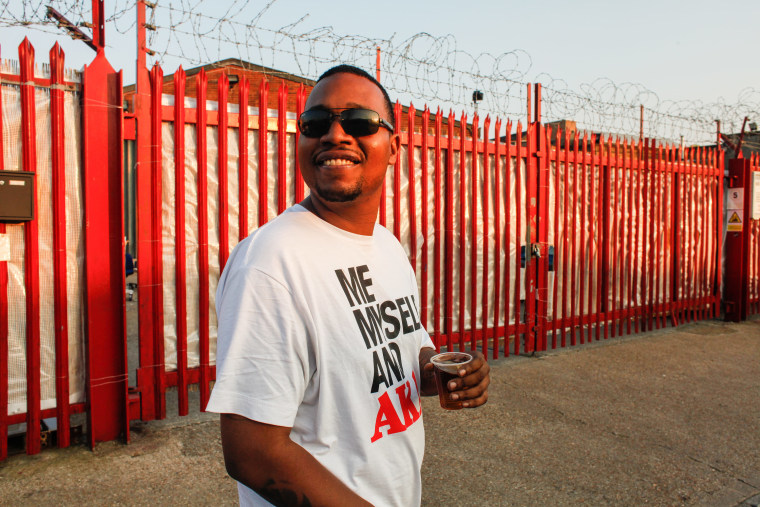 DJ Rashad's beloved album Double Cup is getting a 10th-anniversary reissue via Partisan Records. The new version of the classic LP, due out December 8, will feature new artwork by the illustrator and photographer Ashes57 — a longtime friend of Rashad — and a limited-edition gold vinyl pressing.
The news of Double Cup's re-release comes with a video for "Last Winter," a digital exclusive track that was previously only available on out-of-print CD versions of the album. The track — a lively but nostalgia-tinged cut based on a longing vocal sample — is accompanied here by archival footage of Rashad's shows and studio sessions, some of which had never been been publicly shared before today (October 25). Watch the clip below.
DJ Rashad was born in 1977 and raised in Chicago's south suburbs. He and his Teklife crew started spinning at parties in the early '90s, developing a sound that would come to be known as footwork. While 2013's Double Cup is technically Rashad's debut studio LP and remains his best-known project, it represents the culmination of a life's work. He passed away on April 26, 2014, just six months after the album's release.
"Double Cup represents the future," Wes Harden, who managed Rashad around the record's release, says in the press release for the forthcoming reissue. "It did when it came out, and still does today. It's the sound of Rashad grabbing the torch of Chicago house from people like Frankie Knuckles and taking it further — to a new generation, a new type of listener, to new parts of the world. The music sounds as alive today as it did in 2013."