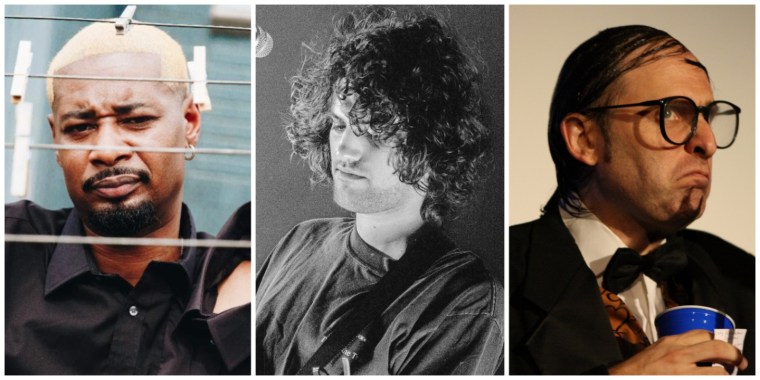 Every Friday, The FADER's writers dive into the most exciting new projects released that week. Today, read our thoughts on Danny Brown's Quaranta, MJ Lenderman's And The Wind (Live and Loose!), Neil Hamburger's Seasonal Depression Suite, and more.
Danny Brown, Quaranta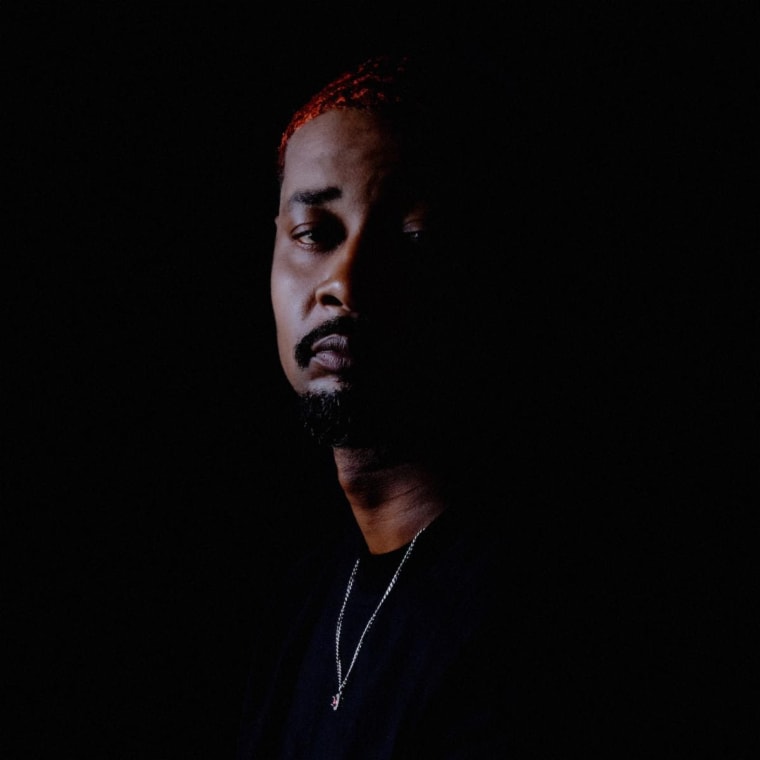 Danny Brown follows up the brash and playful Scaring The Hoes, a collaborative project made alongside JPEGMAFIA, with his first solo album in four years. Quaranta is a snapshot of a dark period of time for Brown, recorded while he was at his lowest point battling an addiction to drink and drugs. "This rap shit done saved my life, and fucked it up at the same time," the title track begins. Brown is now sober and Quaranta has been waiting for release since 2020. It's a testament to his ear for an idiosyncratic beat selection and general refusal to jump on trends that the album doesn't sound dated at all. Brown's stint in rehab has reframed Brown and his raps, however. Listening to him reel off lists of powders and pills on previous releases now feels like a narrowly averted disaster. Quaranta sheds a little light on just how close it got. — David Renshaw
Hear it: Spotify | Apple Music
MJ Lenderman, And The Wind (Live and Loose!)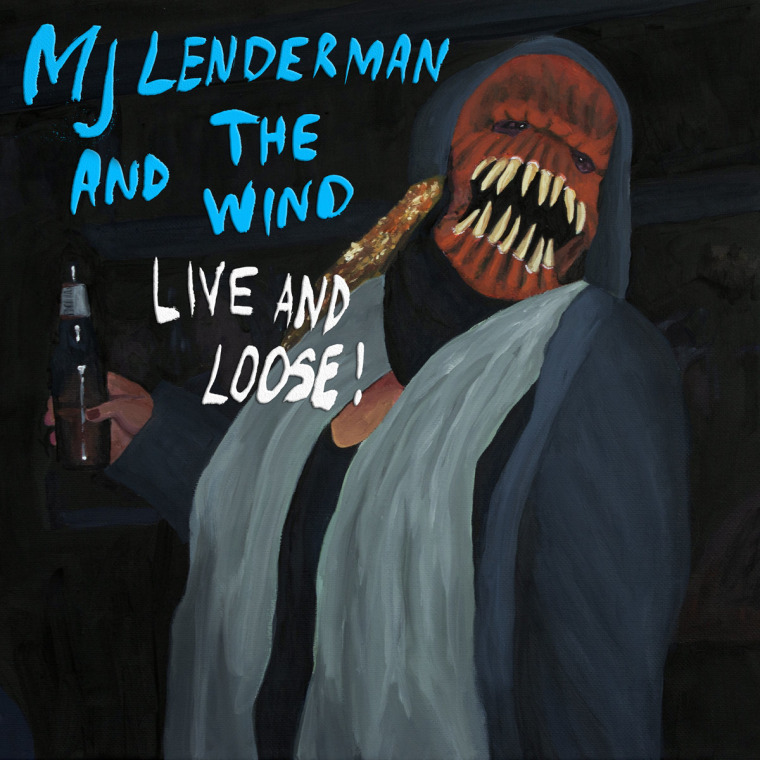 MJ Lenderman's excellent solo effort Boat Songs, released last year, is both an underrated record and a cult favorite; he is best known as lead guitarist of Wednesday, and the success of Rat Saw God introduced listeners to his world, a sonic wormhole of fuzzed-out Americana rock, kooky pop-culture references, and his signature guitar-playing at the forefront. And The Wind (Live and Loose!) is a collection of live performances from this past summer, with standout tracks "You Are Every Girl to Me" and "Rudolph" reborn with extended, three-minute guitar solos in the name of *pumps fist* rock and roll. Wednesday frontwoman Karly Hartzman – and Lenderman's long-time partner – joins in on harmony duty on "Toontown," with bandmates Xandy Chelmis and Ethan Baechtold filling out the rhythm section. "Deleted scene of Lightning McQueen, blacked out at full speed," and "Jackass is funny, like the Earth is round," battle it out for the live album's best lyrics. — Cady Siregar
Hear it: Spotify | Apple Music
Neil Hamburger, Seasonal Depression Suite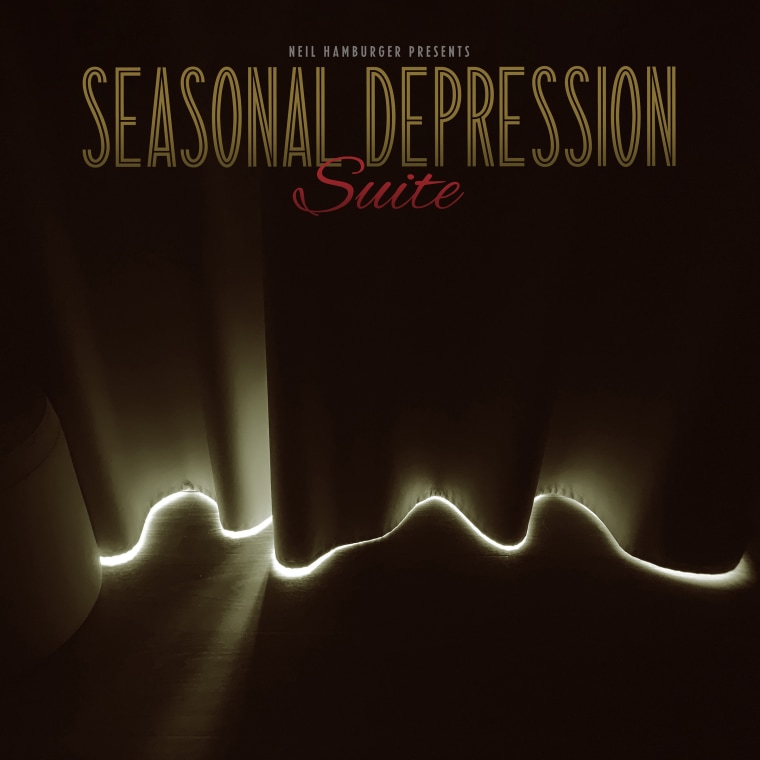 A full album of Neil Hamburger hotel songs is a daunting proposition. But Seasonal Depression Suite — a long-imagined, quickly created collaboration between Gregg Turkington (the man behind Hamburger's character) and Erik Paparozzi, a music veteran who's worked on everything from the Ru Paul's Drag Race soundtrack to Cat Power records, is more than that.
Set in a Comfort Inn on Christmas, the project was originally an all-Hamburger affair, but it came into its own when — as Turkington told The FADER recently — he and Paparozzi decided to "start opening the doors to the other rooms and seeing who's in there," recruiting an impressive cast of guest vocalists to portray the hotel's other occupants.
The final product is both chaotic and cohesive, held together not only by its setting but also the cloud of impending doom that perpetually hangs over Hamburger's head and, by proximity, the heads of those around him. The songs aren't all weepy ballads — some are cartoonishly upbeat, in fact — but there's something a little sad about all of them, from the melodramatic "Maids Can't Mop Up Memories" (the album's most emblematic track) to "It Felt Like a Dream," a forced vending-machine meet-cute. — Raphael Helfand
Hear it: Spotify | Apple Music
H31R, HeadSpace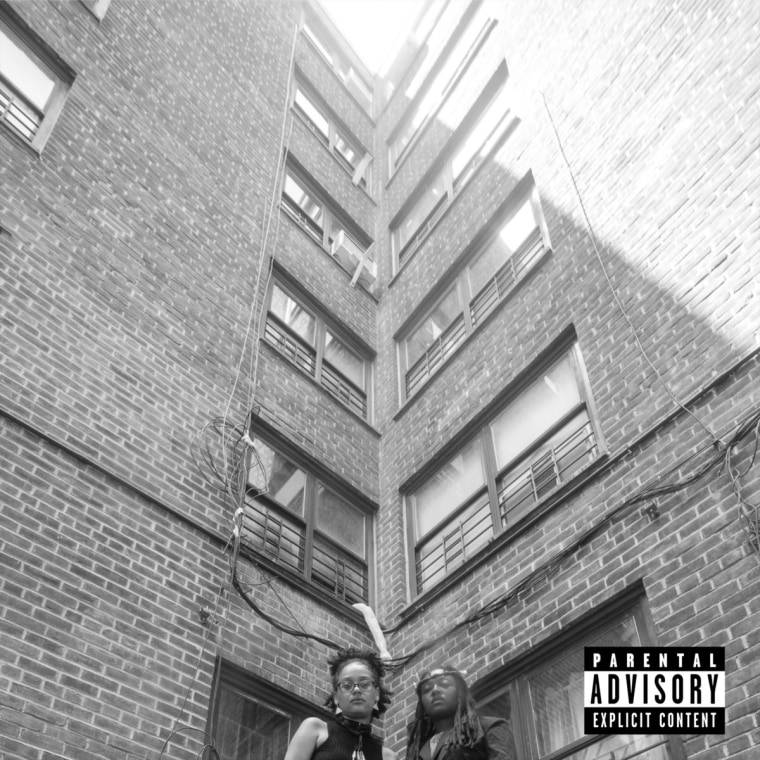 H31R don't care about your simplistic genre divisions. The latest album from the duo of producer JWords and vocalist maassai fuses slick bars with unpredictably glitchy electronic textures, threading a delicate balance between experimental and accessible. Tracks like "Big Bang" showcase thick trip-hop drums and woozy synthesizers, while the raving thump of "Train of Thought" is dancefloor-ready. Quelle Chris isn't a rapper normally associated with hip-house, but he meshes perfectly with the restrained club beat of "Down Down Bb," his rapid-fire tongue keeping time with the pitter-patter of scattered drums. JWords' real talent as a producer is in the margins, weaving in unexpected sounds that disarm you without distracting from maassai's smooth flows: "Backwards" opens with a dissonant beeping that sounds like a chopped-up dialtone, while the warm neo-soul of "Right Here" is complicated by electronic rattles and metallic edges. — Nadine Smith
Hear it: Spotify | Apple Music
Ali Sethi & Nicolás Jaar, Intiha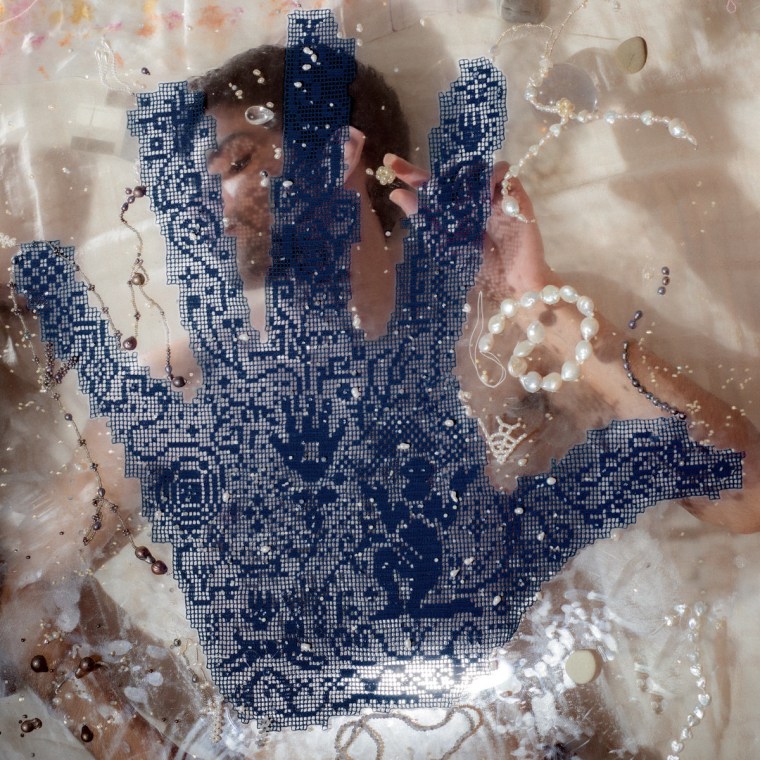 The seeds of Intiha were planted in Nicolás Jaar's 2020 album Telas. It found its way to Ali Sethi, a Pakistani-American renowned for bringing the Arabic poetic form of ghazel into his boundless pop compositions. Enraptured by Jaar's suite, Sethi recorded himself singing over fragments of the album; the demos made their way back to Jaar, and together they finished the job. The production is still unmistakably Jaar, its copper-colored electronics made ever brighter by the surrounding negative space. But Sethi's presence brings these sounds to someplace new and truly ineffable: the new terrain has rapturous peaks ("Muddat"), stormy hazes ("Chiragh") and crushing, fog-dimmed valleys ("Raat Bhar"). More than a collaboration, Intiha feels like a real union, and a heroic erasure of the rigid borders erected by genre — Jordan Darville
Hear it: Spotify | Apple Music
Dolly Parton, Rockstar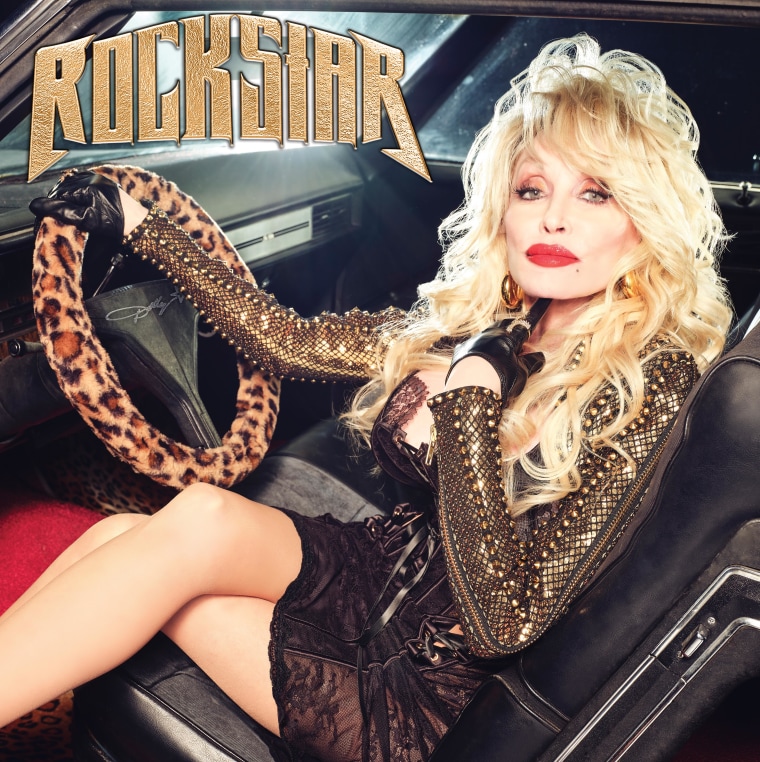 From a purely musical perspective, Dolly Parton's karaoke album featuring a mile-long list of duets with fellow arena headliners like Sting, Elton John, and Miley Cyrus can be considered the complete opposite of groundbreaking. We're talking about performances of "Free Bird" with Lynyrd Skynyrd, "What's Up?" with Linda Perry, and "Heart of Glass" with Debbie Harry, not to mention a rendition of "Let It Be" with Paul, Ringo, and Mick Fleetwood, for crying out loud. But there's also something to be said about how fascinating Rockstar actually is when you view it through a more critical lens. Aside from things like musical legacy and the artistic merit of covers, there's a lot of food for thought when it comes to Rockstar's place within a conglomerate industry that's increasingly reliant on awkward superstar collaborations, squeezing profits out of late musicians, and pouring their resources into promoting "safe" artistic choices, like a cover album of chart-topping hits from a beloved, boundary-breaking country pioneer like Parton. And, less cynically, because it's an extremely fun singalong listen. — Sandra Song
Hear it: Spotify | Apple Music
Other projects out today you should listen to
Aaron Taos, juniper
Ali Sethi & Nicolás Jaar, Intiha
Anamanaguchi & Joseph Trapanese, Scott Pilgrim Takes Off (Soundtrack From the Netflix Original Series)
André 3000, New Blue Sun
Autogram, Music That Humans Can Play
Bastards of Soul, Give it Right Back
Beatowls, MARMA
Blockhead, The Aux
BOJ & Ajebutter22, MAKE E NO CAUSE FIGHT III
Cécile Seraud, Xaos
Chuquimamani-Condori, DJ E
CoLD SToRAGE, wipE'out" – The Zero Gravity Soundtrack
Cousin, HomeSoon
Daft Punk, Random Access Memories (Drumless Edition)
Daneshevskaya, Long Is The Tunnel
Daniel Bachman, When the Roses Come Again
Danny Daze, ::BLUE::
Deafheaven, Sunbather (10th Anniversary remix/remaster)
DJ Manny, Hypnotized
E-40, Rule of Thumb: Rule 1
Ego Ella May, Fieldnotes Pt. III EP
Enchanted Forest, Semele's Tryst
es.cher, genr.es
FAKETHIAS, Core Echo
Foxtide, Paradise EP
FREDWAVE, GOODNIGHT June
Frog, Grog
Frost Children, Hearth Room
H31R, Headspace
Homeboy Sandman, I Can't Sell These Either (Mixtape)
Humane The Moon, Dug Out EP
Iron & Wine, Who Can See Forever Soundtrack
Joeboy, Body, Soul & Spirit EP
John Medeski, The Curse (Music From the Showtime Original Series)
Jolie Laide, Jolie Laide
Jules Reidy, Trances
Juan Waters, Limbo EP
Julie Byrne & Laugh Cry Laugh, Julie Byrne With Laugh Cry Laugh EP
Kelly Moran, Vesela EP
Kishi Bashi, Music from the Song Film: Omoiyari
Knife Girl, CUM
Kurt Vile, Back to Moon Beach EP
Kurupi, Mano EP
Lil Durk & Only The Family, Nightmares In The Trenches
Masego, Remixes EP
Merry Lamb Lamb, Exodus EP
Mo Kolours, Original Flow: Chapter One
Morning Silk, Dark City Silence EP
Ozuna, Cosmo
Qing Madi, Qing Madi EP
Queen Naija, After the Butterflies EP
Rainy Miller & Space Afrika, A Grisaille Wedding
Rich Amiri, Ghetto Fabulous
Richie Quake, Dog
Robert Aiki Aubrey Lowe, Grasshopper Republic
Russell E.L. Butler, Call Me G
RXKNephew & Harry Fraud, Life After Neph
Sabrina Carpenter, fruitcake EP
Sarah Meth, STEPS EP
SPELLES, Diving Into the Arms of the Divine
Spencer Zahn, Statues II
Spray, OT Rails EP
Summer Pearl, outmysystem EP
Swami Sound, Back In The Day Remezcla EP
Teni, Tears of the Sun
Thandi Ntuli, Rainbow Revisited
Toma Kami - Speed Oddity III
United Freedom Collective, Vast Oceans, Empty Skies EP
Vince Clarke, Songs of Silence
Vitu Valera, MIGRX
Water From Your Eyes, Crushed by Everyone
Wizz Havin, Super Wizz
Yhapojj, Evolution of Xur EP
2 Chainz & Lil Wayne, Welcome 2 Collegrove