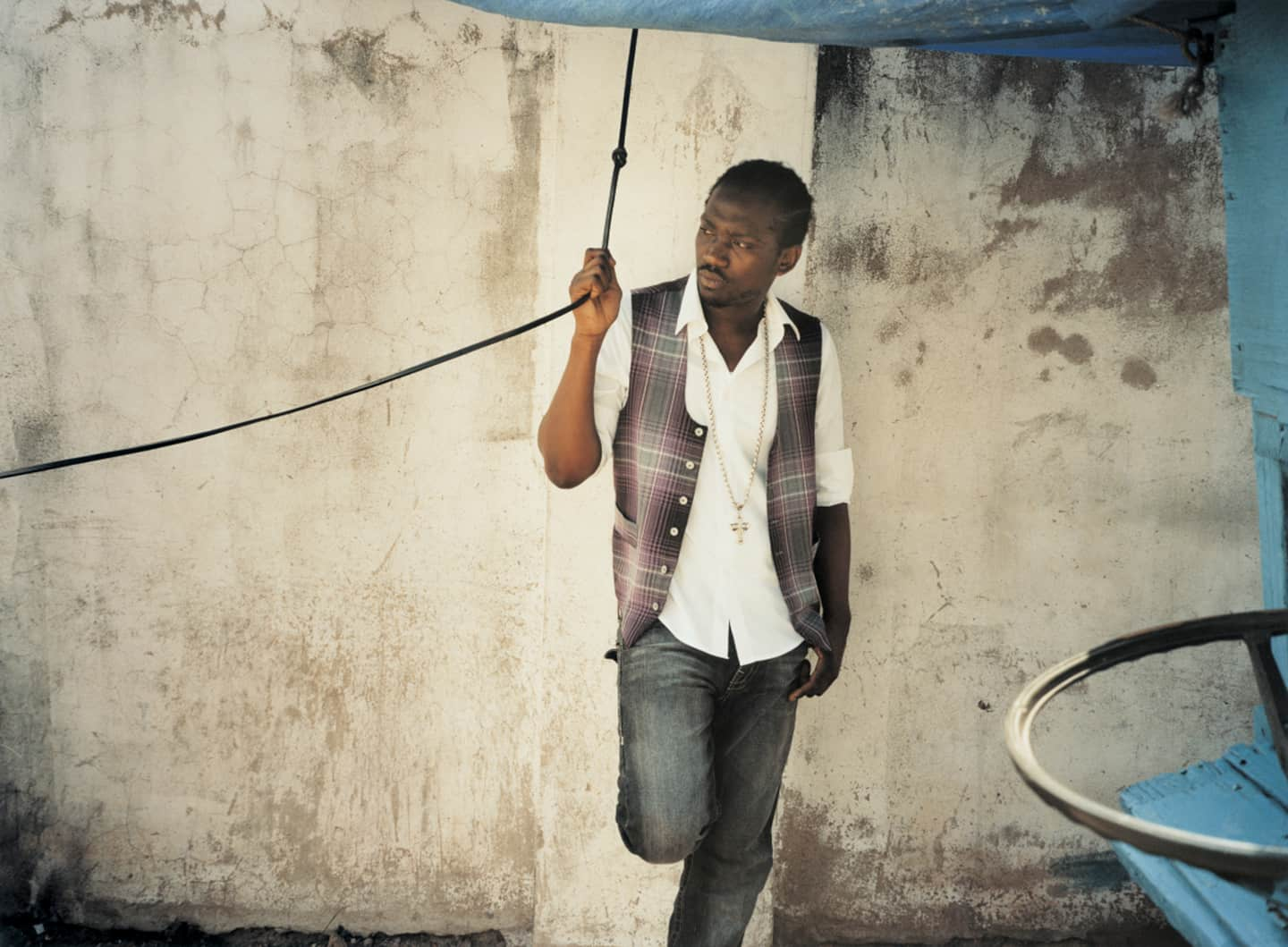 Nuttin too tuff. Ask anybody in Kingston what they're getting into these days and the answer you get will most likely be some phrase or another indicating that 2008 is a time to lay low, if not physically get flat. Despite draconian police presence and predictions for the last several years that the level of gun crime couldn't possibly get any worse, by mid-year Jamaica had been repeatedly called out in the international press with new statistics fingering it as one of the most violent places in the world. Oil prices and food shortages send the cost of living up even as the guns scare away investment and jobs. With no results to show for their traffic stops and ever-tighter curphews, the police have begun poking their M16s into previously sacred corners of public life, shutting down the street dances. As above, so below: in the dancehall, fast riddims have given way to downtempo JA rap, the fashion is more muted, the dances less expressive. Although this is still Jamaica, where music saturates everything like fluoride in tap water, the water these days has a new bitterness to it. There's a sense that just when dancehall finally smashed through the platinum ceiling of mainstream consciousness, the major labels flopped, abandoning Jamaica to fend for itself. In the past year Virgin records dropped Beenie Man, MTV cut loose its Caribbean channel Tempo and other media outlets began looking elsewhere, leaving dancehall all dressed up and nowhere to bust.
If there's a movement in reggae that embodies the somber spirit of the time, it is undoubtedly the crew of Bounty Killer protégés called the Alliance: badmen, masters of gun talk, spokesmen for the garrison. But if you had to assign that spirit a single name, it would be Busy Signal. Born Reanno Gordon, Busy was the first young gunner to put a face and a sound to the name Alliance, and in the last year or so, his grimy and lyrical tunes like "Curphew" and "These Are the Fucking Days" have played like the soundtrack to the heavy manners of '08. "Unknown Number," with it's "gangsta nah answer fi no private call" catchphrases (You number block, no badda caaall mi/ Cause mi nah go answer even if a mi mommy) is the ubiquitous ringtone, perfectly capturing the paranoia beneath the relative quiet. On "Whine Pon the Edge"—a fast tune that held at number one on a preponderance of dancehall charts throughout the spring, fitting somewhere between "Dutty Wine" and "Hot Fuk" in the sex-with-your-clothes on set—Busy's raspy flow sounds ominous even while the frantic Pon the edge, pon the edge, pon the edge mantra conjures treacherous ledges to be avoided as much as clitori to be rubbed.
This phenomenal run of hits is a surprise comeback for Busy, who mysteriously dropped out of the juggling for an almost yearlong silence after making noise in 2006 with the signature tunes "Step Out" and "Not Going Down." "We never quiet," he says. "We always be voicing songs, but at those times nobody did interested. Some producers was even scared to put it out because at the time, people was really just into the feud and the war war war. I just ease back in the studio, voicing different type of messages." In person, Busy is possessed of an intense, almost distracted stare, as if he can't quite believe someone has dared to address him directly. His speech is punctuated by an occasional stutter that's more of a rhythmic emphasis than an impediment. "You have some people nowadays, them choose fi listen to t-t-the stupidness or the negativity. The cussin, tracing out, quarreling type of thing. Everyday shit, A-B-C shit. I'm not into dat."
Speaking in the back office of the legendary Penthouse Studios on Slipe Road in Kingston, he leans across a huge wooden desk scattered with papers. An ancient fan creaks overhead, circulating more dust than air. Framed by tall freestanding utility shelves piled with boxes of 45s on one side and a wall full of record labels ready to be applied on the other, the trademark yellow and red circles float over Busy's shoulder like over-size polka dots, bearing titles like "Murderer" and "It Can't Work." The serious-looking mastiffs that patrol the studio's yard at night are penned up in a kennel-style hutch under the stairs for the day and bark constantly in the background. After a momentary zone out he shrugs. "I just didn't give a fuck really. I was just doing my thing cause I know what I'm doing is the shit. Musically, it's the real shit, stuff people could relate to. Yunno, ever'thing have a time. The right timing comes around and then: boom."
If Busy is not checking for the opinions of the local music biz, it's likewise uncertain that everyone in that circle is happy to have him back. Speaking off the record and under the influence of blended rum, it doesn't take much to set reggae industry types off on a rant about what's wrong with the Alliance aesthetic and the whole era of dancehall it's ushered in: "This is the problem with niggas. Too much war and bun chi-chi man. Nobody outside Jamaica wan hear that!" Sean Paul drew a blueprint for selling dancehall to the mainstream, but it's not like the whole country can eat off doing features on his next album, and the tough reigning sound with its feuding and gay bashing is unlikely to play with the audience he's cultivated. Though Busy's lyrical skill draws respect from all quarters—including Sean Paul's—his voice has become so synonymous with the dark pulse of runnings in Kingston that it seems legitimate to wonder if he is part of the cure or the disease, especially when you consider the circumstances surrounding his momentary absence.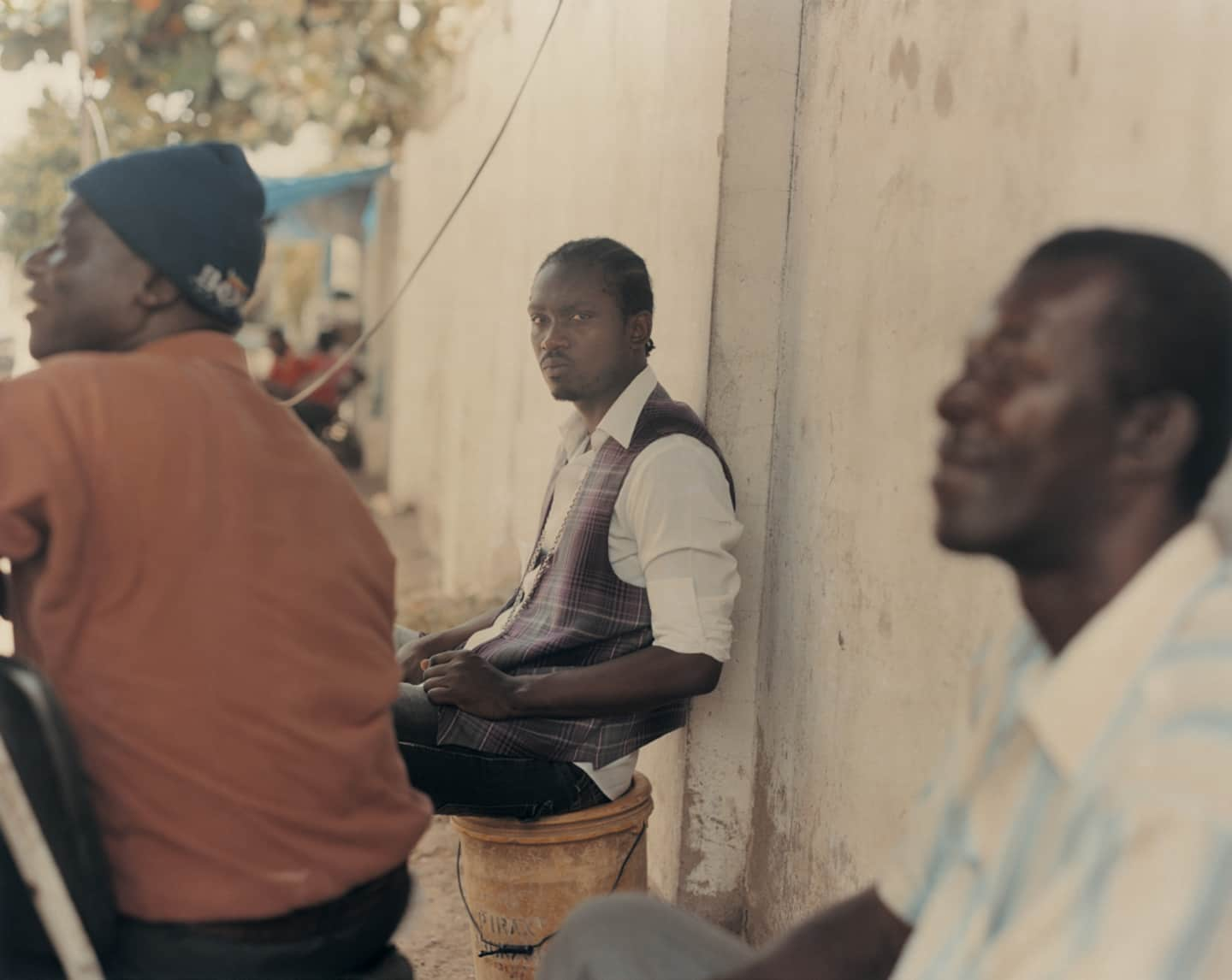 In 2006, the fast and dark lyrical flow of "Step Out" announced a new direction for dancehall and also made Busy's voice a staple in the UK house scene, but about the time the vocoder hook of "Not Goin Down" should have been carrying him from strength to strength, he was overshadowed by Mavado, the next Alliance soldier to emerge from the wings. His associate's combination of the same badman persona with a singers voice was something unique, and ultimately more accessible to rap fans unable to comprehend patois. And then came the feud. So many skirmishes have hovered around the Alliance—Beenie Man vs. Bounty Killer, Bounty vs. Ninjaman, Ninja vs. Vybz Kartel, Vybz vs. Mavado, Mavado vs. Aidonia, Aidonia vs. Busy—that it's almost impossible to say when the Mavado vs. Vybz Kartel beef of 2006 and 2007 began, nor is it necessarily productive to do so. Suffice to say it had its root in the mother of all dancehall clashes, the never-ending combat between Beenie Man and Bounty Killer that stretches back to the early '90s. As Vybz Kartel moved towards a solo career outside the Alliance, his friendly relations with Beenie were interpreted as disloyalty by the Bounty Killer camp. Mavado took up his mentor's cause and disses flew back and forth on the Power Cut, then the After Dark riddim, coming to a head with the release of Black Chiney's Drumline riddim which featured both "Mofraudo" by Vybz Kartel and Mavado's return fire "Mr. Palmer." Lyrical war spilled over into the streets and by January 2007 shots were fired at both artists, both denying rumors and newspaper reports that they themselves had been the triggermen. Things got so bad that fans with no direct relationship to the artists were caught up in violence with each other based on their musical allegiance. On February 28, Kingston's Deputy Commissioner of Police, Mark Shields, called a press conference with the two deejays, publicly declaring an end to the beef and appealing to their respective fans to cool things down. Nominally a gesture of unity, the moment was recognized by many dancehall fans as an absolute low point in the relationship between reggae and reality.
Although early on Busy had been at ground zero of the sometimes violent shuffling of the Alliance lineup—trading clash lyrics with Aidonia (another defector) and allegedly even drawing his knife on him while onstage at Mavado's birthday bash in December 2006—by the time the wheels had come fully off he seemed to have just disappeared. In essence, "easing back" in the studio meant he was, in an industry sense, the worst of both worlds: his association with Alliance made him controversial—voicing him on record was like choosing sides in the ongoing war—and yet he didn't seem eager to capitalize on controversy in any way that could drive record sales. Instead he chose a painfully slow climb back to the top of the deejay heap, making his mark not with battle-chat, but original concepts like "Unknown Number," consistently pushing the lyrical envelope and never repeating a flow twice.
If this anti-clash stance and the disdain in his voice for the "tracing, quarreling" thing makes it seem like his solo grind is a way of quietly distancing himself from the Alliance and Bounty Killer—arguably the most quarrelsome reggae artist of all time—Busy puts that idea firmly to rest on the scarred surface of the desk at Penthouse: "Alliance firm. Solid. Alliance is just Alliance. It never move, never water down, never break away. But at the same time, we are all individual artists cause it's not a group. Bounty voice his song, I voice mine, but at the end of the day, whenever ready, we ago collaborate. In the street Alliance is Alliance, so if yuh see me alone, I'm Alliance. Yuh see Bounty Killer alone, he's Alliance. Marshall, Bling Dawg, Mavado—we all Alliance, but den now when you see all five Alliance giants, it's like a movement, yunno?"
The first tune to really put Busy Signal back on the map, once the feud had cooled off, was a hypnotic, marching-tempo JA rap called "Jail," complete with black and white video set in a fictional "Ocean Bay Correctional Facility," prompting some to assume his time M.I.A. was due to incarceration. He's not comfortable talking much about the true story that inspired the song, except to say that it took place years ago in the U.S., before he returned to Jamaica to focus on music. But, as if on cue, when we step out of the back office, Demarco and selector Foota Hype are posted up on a jeep in the yard, trading tips from their jail terms in Jamaica (Foota) and America (Demarco). Busy is focused elsewhere, having his hair plaited into Byzantine designs for this magazine's cover shoot, wondering if his suit can be photoshopped with a different color so he won't be seen wearing the same outfit twice. At some point a beautiful, dark-skinned girl wanders into the mix, hair pulled up into a top-knot blowout encircled by a yellow sweatband that matches a T-shirt the color of a taxi cab full of canaries, looking like a Benin bronze except for her eyebrows, which arch gracefully skyward, giving her the saintly countenance of a black Madonna in sportswear. Nobody introduces her but its clear from the eight-by-ten glossies of a ridiculously cute nine-year-old schoolgirl circulating among the Penthouse staff—and the fatherly entitlement with which Busy accepts the general praise—that she is the mother of his baby. In between plaits and preparations he gives her a few minutes of attention and then turns right back to the task at hand.
Something about Busy's obliviousness to the various distractions (women, war stories) indicates where his head is really at since all the drama unfolded: in the studio. By all accounts if he's not recording at Penthouse, he is upstairs in the rehearsal space, or taking a break under the banana tree, a ten-foot triangular oasis of grass within the concrete lagoon of the yard where the SUVs are parked in the day and the dogs roam at night. Leaving means going to another studio to voice, or occasionally traveling to do shows, although even that is limited by visa troubles. "I get up, music," he says. "Sundays to Sundays, music. By the sweat of your brow, you eat. Me wan build a museum, an me nuh want no museum built after me dead. We wan do these things before man, so if death come, whatever. Keep drilling."
Busy is adamant that neither tension in the streets nor rough times in the music industry can be pinned to the lyrical grime the Alliance has branded as their own. "People just take up a bagga negatives and then try and blame dancehall, yunno?" he says. "You cannot blame music for nobody fuckery. Dancehall is really getting a very big exposure worldwide but is getting fight locally in Jamaica and yunno, that's a fuckin shame. Music is life and when you try to lock off life, people a go dead. The system and the people them: read through dat shit. You gonna have dead people. Bodies layin there all over, man." But it's almost impossible to separate his own powerful musical appeal from the violent essence of a 45 like "Knocking at Your Door." On it, Busy ignores the bounce of Demarco's Shoot Out riddim to launch into a hyper-fast, arrhythmic narrative in dense patois, detailing betrayal and police roadblocks en route to an informer's hiding place, only to break into to chilling singsong a minute twenty into the track with Mr. Death comes knocking at your dooooor…No escape! Seen from the disgruntled industry insider's point of view, he's taken what's basically party music and twisted it into something warlike. Or, seen from his own, he's taken the bullshit and stress of garrison life and transformed them into a museum piece of cinematic wordplay.