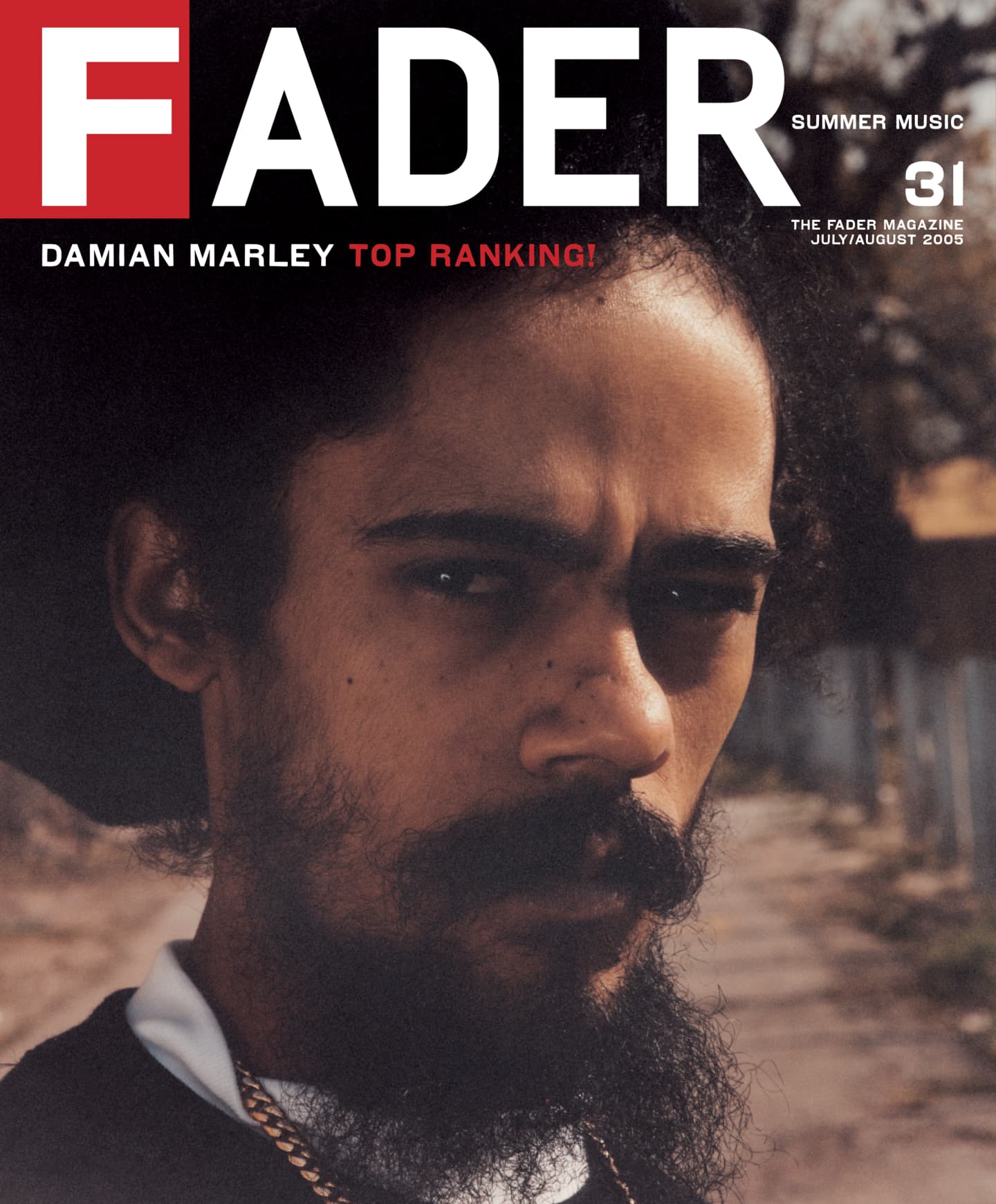 Cover Story: Damian Marley
Picking up a poison pen instead of a peace pipe, Damian Marley drops a smart bomb on Jamaica's Babylonian system
There's not really an introduction to "Welcome To Jamrock"; the song begins with a snare then a second later it's out in the streets…they call it murder…an esoteric sample from an esoteric record followed by two devastating verses that pinpoint the politicized poverty and violence experienced by many Jamaicans today. In this, "Welcome To Jamrock" is the rare song that simply details life as it is, not life as it could or should be, and by speaking of a specific place it somehow touches on many places at once. There's nothing else like it on the airwaves today, forget about last year's dancehall mindlessness that had people waving lit cellphones in unison, even on the roots reggae renaissance mixtapes hitting the streets nothing bomb a drop like this, a straight-up cause and effect breakdown of actual facts, no fire burn, no mystical Jah Rastafari coming to punish the wicked and the twisted, the way it calls out injustice is so eerily timeless and so insanely exactly right now, a song so set apart from our ass-shaking and manic Bacardi guzzling and desperate weed smoking, a song that nevertheless ropes together so much of what we know of our urban existence—and this is a song about the ghetto in a little island in the Caribbean and you probably didn't even realize it was the work of Damian Marley—Junior Gong—the first time you heard it. It burns, it smolders and when a DJ drops it shortly after 1am it doesn't set the club on fire—it only makes you wonder—however briefly—if our whole lives aren't already aflame.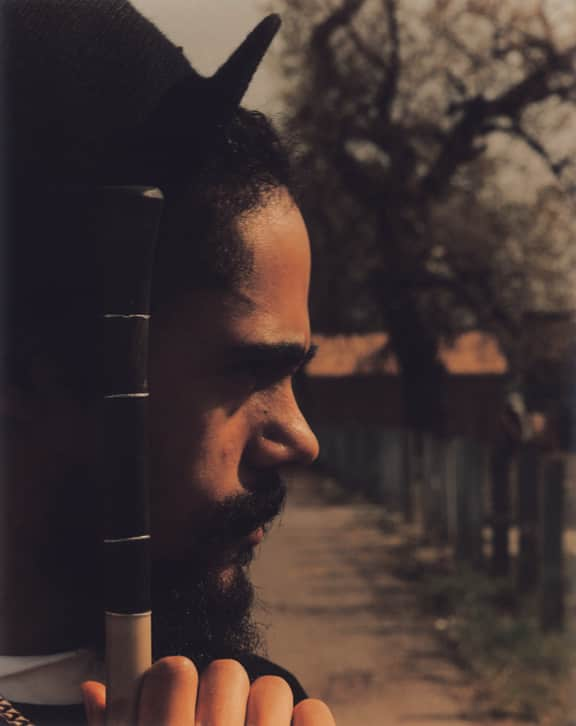 Of course: it's got a hot beat. At its core "Welcome To Jamrock" is a weapons-grade reworking of a classic mid-'80s Sly and Robbie electro roots production that anticipated the digital dancehall sound that would hit in 1985. Stephen Marley, Junior Gong's elder brother and the family's in-house musical director, produced the track and in his hands it gets run through with standard-issue dancehall airhorns, sirens and clik clak cockback deployed over dubbed-out keys and the insidiously relentless push of snare and hi hat in a cold fusion that sets the track's original airy Ini Kamoze vocal against a Bounty Killer sample that gives the song its name. On record and at live shows both Stephen and Junior Gong seem unburdened by their father's legacy and have an easy rapport with his material, and in a way this obscures the genius of Stephen's dusty touch at the board as much as it distracts from Damian's lyrical slaughter on the microphone.
But even Marley watchers probably didn't anticipate a song like this. Junior Gong's released albums before; his second LP Halfway Tree had a kind of best-of-both-worlds success, winning a Grammy in 2001 while still putting a couple songs in the dancehall to make good on his surname and the well-studied production talents of his older brother Stephen, the family's in-house musical director. On another level, too, "Welcome To Jamrock" draws inspiration from Life And Debt, a 2001 documentary by Stephanie Black that tracks the painful consequences of Jamaica's entry into the global free market (the Marleys' Tuff Gong label released the film's soundtrack). In the '80s the country's newly elected leadership began to privatize industry and adopt the neoliberal lending policies of the International Monetary Fund and the World Bank; such decisions, as Black's film shows, hit working Jamaicans in uncalculated ways, from the disruption of local economies to sparking violent crime levels that are still on the rise today.
But a sterling pedigree can't begin to explain the way "Welcome To Jamrock" has connected with the street, radio station DJs fighting over who played it first and who's playing it next, delivery guys singing it as the freight elevator doors close, kids in the hood singing it as they ride by on BMX bikes, a trio of hot black girls wearing fuscia and rocking out to it in the club, messageboards and blogs wilding out with the hypertext, the Biggie remix floating around out there. Out in the street…they call it murder, the spooky-ass sample goes, and in the original it continues: when riddim's spacing out your head.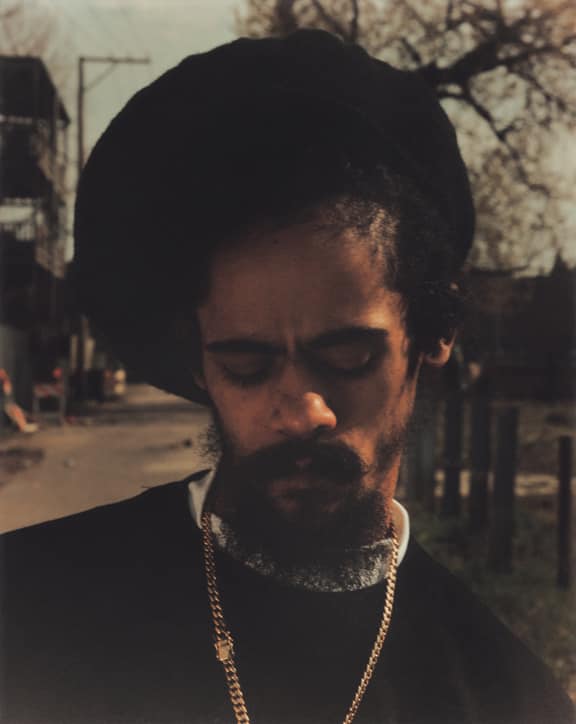 Today on the train I ran into an old acquaintance and we bugged for a second on the music that's hitting right now, rap and R&B and dancehall and reggaeton and MIA in there somewhere, everything kind of colored and twisted and psychedelic for the street. "Right now really reminds me of cities of 2000 years ago, like Rome and Jerusalem," she said, because she's the type of person who makes wildly ahistorical statements seem perfectly reasonable. "Cities like that were intense places where people from all over came together to share ideas and…create." Or something like that. And that Rome-Jerusalem talk is crazy for sure but Junior Gong would probably call his corner of this that empire Babylon, it's true he didn't grow up running the streets and it's true he has a nice crib in Miami but it's also true these cities don't sound the way they did even a few years ago, the way a city feels can change under your feet without notice and a handful of songs is sometimes what you've got to make sense of it all, Junior Gong can also tell you that in Kingston even uptown isn't uptown anymore, he's lost a handful of friends to violence in Jamaica this year, in 2004 1,145 people died violent deaths, the country of 2.5 million people has the third highest murder rate in the world, it's true he might get on the mic and say Babylon—
—Or he might say it the way he sings the lament at the end of "Welcome To Jamrock", the part that gets cut off on the radio, not because it's political or whatever but just because it's extraneous, expendable, cheeseburgers and CDs and cars and cell phone service and laser-based vision correction, all of that has to get sold in Babylon, plus the on-air personality has to give you a traffic update and let you know where the hot party is that night, the party will be playing hip-rap and R&B and dancehall and reggaeton and shortly after 1am the DJ will drop "Welcome To Jamrock". If you're lucky he'll play both verses, if it's a crazy night maybe he'll pull the record back a couple times before ending the shock of it all by cutting to something else with a hot beat, the part you won't hear is when Junior Gong sings simply, softly, Jamaica, Jamaica…Jamaica, Jamaica, yo…Jamaica, Jamaica…