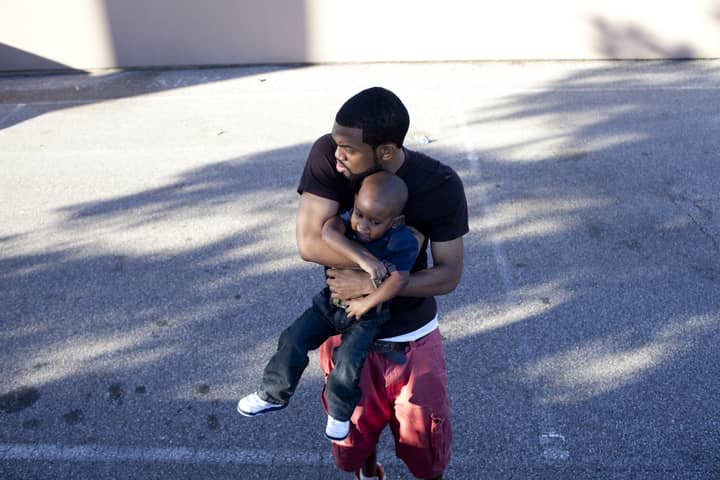 Memphis Rap: Parting The Dark Clouds
Can Memphis rappers reclaim the sound of their city and still find success?
Memphis can feel pretty barren to the uninitiated. Locals tend to herd visitors instinctively, if not to Graceland then to its eerily under-populated downtown, a small, riverside metropolitan strip filled with hotels and barbecue restaurants. An ominous 300-foot tall onyx pyramid sits at its northern border. Once a sports arena, it's recently been leased by Bass Pro Fishing Shops. At the core of downtown Memphis sits the famed Beale Street and, on it, a stretch of unapologetically tacky gift shops where everything from door frames to toilet seats have musical notes on them. Here European tourists are cordoned off to celebrate Elvis, B.B. King and the absence of open container laws. For a city where musical heritage is the largest cultural attraction, its institutions seem almost willfully oblivious to its rap history. "Memphis is a dark city," says Memphis rap icon and lifelong resident Playa Fly. "There's always been a dark cloud over the city. They killed the symbol for peace here." The 1968 assassination of Dr. Martin Luther King Jr. at Memphis' Lorraine Motel forever reverberates in the city, perhaps nowhere more visibly than in its musical world. The subsequent racial tensions proved to be the catalyst for the fall of the once peacefully integrated Stax Records soul music empire and, by extension, lead to the dissolution of Memphis as a recording hub for black music.
The clubs remained, of course, but when the '80s rolled around, those discos were consumed by hip-hop, as they were everywhere else. Like much of the south, Memphis gravitated to the trunk rattling sound of 808-driven hip-hop, handed down from the genre's early pioneers in New York. The clubs of the city turned that thump towards aggression, scoring the riotous stomp dance of choice—buck jumpin', which later became known as jookin or gangsta walkin'. Local DJs like Spanish Fly, DJ Squeeky, Juicy J and DJ Paul spread their sound in the clubs, but also through a homebrew cassette culture. Their numbered volumes, usually labeled sparsely with typewriter fonts on plain white stickers, sold through car stereo shops and exchanged hands through bootleg streams. (Those tapes are now nearly extinct, mostly exchanging hands among European collectors who, thankfully, have been kind enough to post many of them to YouTube.) In the '90s, Memphis' grim sound grew even darker as drum machine skeletons were given flesh by way of slowed and menacing vocal samples and John Carpenter horror score samples. Rappers chanted penetratingly and honed machete-sharp double time flows, using both to exaggerate the boasts of classic gangsta rap into gruesome tales of murder and mayhem. Some, most notably Memphis mainstays Three 6 Mafia, pushed those dark themes to their logical extreme and embraced on-record Satanism.
As extreme as they may have been, some rap stars ultimately built careers on the backs of those early tapes. Three 6 Mafia turned their devilish rage to a more focused and nondenominational chant rap, Eightball & MJG took Memphis to more lyrical and introspective ends and Tela smoothed it all out for a strip club appeal. While these acts took over the mainstream, dozens of lesser known but no less revered rappers like Playa Fly, Kingpin Skinny Pimp, Gangsta Pat and Tommy Wright III kept to the core formula and cultivated their following locally.
Today those names still ring out in the Memphis streets, though the sound they pioneered is less common. When speaking on their personal preferences, local rappers are more likely to mention national stars like Lil Boosie, Rick Ross, Jadakiss or Wale and the watered down rap styles reflect that. "We stopped having our own sound," says rapper Miscellaneous, whose song "Memphis Walk" became a local hit in 2006. "We're too busy trying to sound like somewhere else when somewhere else is trying to sound like us." These days it's not tape hiss drowning out the Memphis rap aesthetic but the din of national homogeneity. Its producers are beholden to whatever the non-specific Southern rap template of the moment might be. But even disconnected from its lineage the city's talent does its best to trudge on.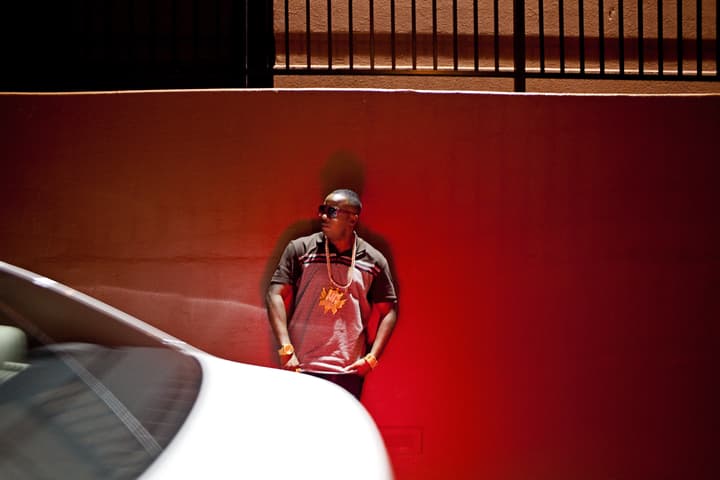 Raised in North Memphis' Ridgecrest Apartments, Yo Gotti cut his teeth as a teen in the tape age. "I remember the first time I seen Skinny Pimp in a drop top 5.0," he says. "That was the first time I seen an artist with my own eyes and it looked like he had money. It made me say, Aw yeah, I'm gonna be a rapper." Fifteen years after he began his career, Gotti's the biggest rap star in Memphis as well as the city's most visible export, a position he seems to have attained by little more than sheer tenacity. Though it's been five years since he released a proper album, his buzz continues to heighten organically, through the six-and-a-half volume Cocaine Muzik mixtape series, through high profile cameos with Gucci Mane as well as an unexpected number of his own hits.
Gotti's voice is definitively Memphian, like many locals he tends to drop rolling Rs into certain words—Cocaine Merrsic. But his aesthetic choices lean broader, often bending to the will of his collaborators. As the city's biggest star, though, he remains a proud ambassador. When one local radio station advertises his music they drop his name as "Memphis Yo Gotti." He's the only Memphis rapper whose name or music I heard on the radio over the course of a weekend in the city. As one of the last men standing from his era, he wonders where it might've all gone wrong.
"I think when some of them people had their spot they didn't allow it to grow," Gotti says. "They done what they done and they done that good but they didn't grow." He's taking corrective measures, doing his part to put his city on the national radar, starting with his protégé, South Memphis' Zed Zilla, no stranger to a slow boil himself. Zilla's been at it for nearly a decade, producing mix CDs that showcase his elastic flow to lukewarm fanfare. "He saw the grind and respected it," says Zilla, who's banking on the Gotti cosign as being the next step in his crawl out of the underground rap slum. "For him to keep his ears to the street, to reach out and help an artist from a whole other side of the town, that was major." "I ain't got to do nothing," Gotti continues. "Nobody helped me. I mean, the city helped me, the fans helped me, the radio stations helped me. But no artist or nothing helped me coming up so I could be on that. But I love the city that much and I feel like I owe it to the people around here." Zed Zilla represents just one sliver of the many rappers trying to break out of the city. But Gotti can't bring them all with him. So the everyday hustle continues for burgeoning talents, men with names like Young Dolph and OG Boo Dirty, whose lives revolve around studio time and small venues, hoping to replicate what Gotti did on their own time.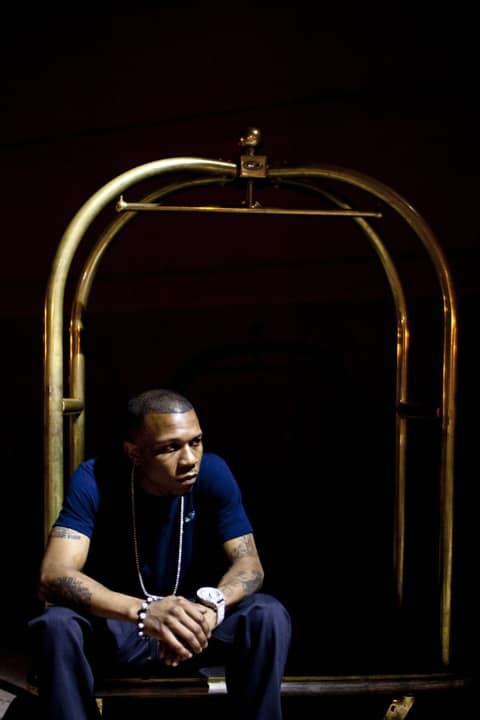 Just a few miles east of the Mississippi, nestled between a T-Mobile store and a home offering psychic readings, sits Traphouse Studios, one of the city's breeding grounds for new talent, though you wouldn't know it from the outside. It's literally just a large residential house, its white exterior withered and chipping like many in Memphis. An intensely secure front gate is the only indication that the building is even occupied. In fact, it's so barren and protected that it'd be easy to mistake it for an actual trap house, but its inhabitants only slang dope music inside its doors. Signs posted in the house read: No weed smoking, no firearms, no soliciting, no bullshitting.
The main recording studio downstairs has all the fittings of its professional analog—mixing board, leather couches, flat screen, soda machine—while each room upstairs has been gutted and lined in bare bones fashion, with either a slipshod vocal booth or a simple Pro Tools rig. These makeshift setups recall the slapdash home studios of the 2005 Terrence Howard-fronted film Hustle & Flow, which offered a close-but-not-quite perspective on the Memphis rap scene and now elicits a chuckle from most locals.
Traphouse's tour guide is No Soda, a heavyset dude with a mouthful of gold and a dopey grin. When not rapping/growling about his grind, No Soda works with his uncle installing office spaces in hospitals and hopes to open his own installation business so he can finance his record label. "Other than that I'm here doing this, doing the music," he says. "The studio don't close."
No Soda ostensibly has come to Traphouse to record but it's quickly becoming a social gathering, thanks in part to the natural ebb and flow of the studio, but also to Soda emptying his phonebook excitedly in the presence of an out-of-town reporter. The topic of discussion leans towards the scene's present stalemate, attributed to many of the same woes present in most local rap scenes: radio stations failing to spin local records, too much thematic focus on aggression, murder and the dope game and an overall lack of unity. Miscellaneous reminisces about the glory days of the city, bemoaning its now fractured legacy like a sage. "This is the only city I know where we let our legends die," he says. "If you go to the club with us tonight you won't hear [Three 6 Mafia's] 'Tear The Club Up,' you're not gonna hear Playa Fly, you're not gonna hear Project Pat's 'Gorilla Pimp.' You're gonna hear Gucci Mane. We let it die here."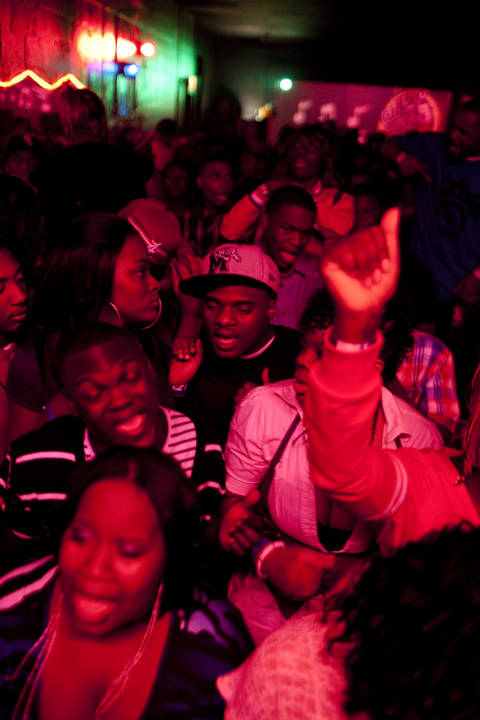 More often than not, that somewhere else is Southern rap industry hub Atlanta, Georgia. While Memphis' stars were smoothing their rougher edges for mainstream acceptance around the turn of the 21st century Atlanta artists like Lil Jon and Pastor Troy were channeling Memphis energy, putting their own twists on it and rechristening it as crunk. "Crunk came from Memphis, Tennessee," explains expat hitmaker Drumma Boy. "Lil Jon is on the record as saying that."
Though Atlanta's formal crunk movement has long since past, its influence, and by extension Memphis', still trickles down. More than one Memphis producer (Drumma, Jazze Pha) has jumpstarted his career by relocating to Atlanta, while others make the trip frequently. "The only difference between here and Atlanta is that in Atlanta more business gets handled," says Gotti. "Look at Drumma Boy now, he wouldn't have been able to produce [national records] in Memphis. You have to be in the studio with some of these people to even play this music for them." Not everything that Drumma does with his Atlanta collaborators bears an explicit Memphis influence but it does pop up frequently, particularly in his work with Gucci Mane, whose rap style owes at least a bit of gratitude to Memphians like Playa Fly and Project Pat.
Virginian Lex Luger, currently hip-hop's most influential producer, has repackaged the violent energy and the horror-film-pitch of Memphis' cassette era, using it to bring Gucci's aggressive understudy Waka Flocka Flame to the mainstream, before eventually selling it to pop stars like Rick Ross, Jay-Z and Kanye West. Within the current framework of hip-hop, Luger's style sits closest to the legacy of gangsta rap. If a drug dealer (real or imaginary) makes a record anywhere in America today, odds are high that it owes something to Luger, and even higher that he's completely unaware of what that sound also owes to Memphis.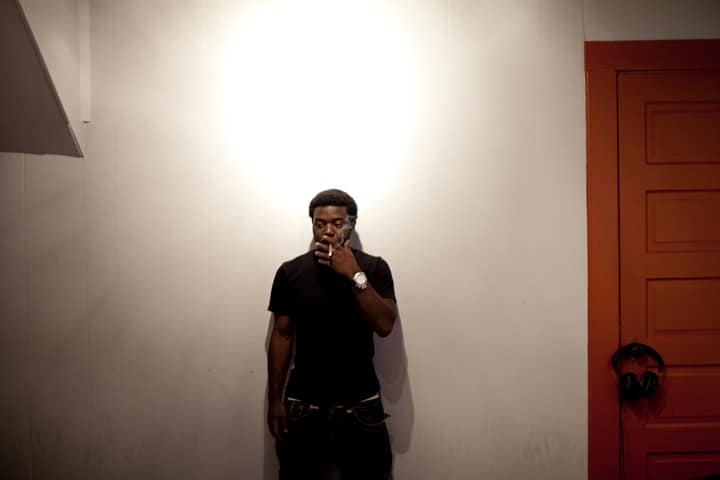 While this is partially the fault of a lack of local cohesion, in a wired world, aesthetics are no longer explicitly tied to place. "That's how you want your sound to be—global," says Yo Gotti, and maybe to think otherwise is nothing but sentimental idealism. As the internet disperses styles at a rapid pace and radio playlists become increasingly streamlined nationally, the natural order is becoming a blur. This is advantageous for cities like Atlanta, which now absorb and turn over styles quickly, but it doesn't favor less thriving regions. Where a city like Memphis was once able to bully its way into the spotlight by offering a unique product, today the industry simply distills the most potent fragments and spreads them around, leaving artists with few choices, slow grinding like Gotti or simply waiting for someone with enough pull to lift you up to take notice.
That's what's happening to Don Trip. A few years ago he was yet another underground rapper, flooding YouTube with videos of him in the vocal booth at his home studio, which bears the same makeshift vibe of Traphouse's upstairs. The biggest of these proved to be "Letter to My Son" a hook-less and heartfelt (if deeply uncivil) custody battle ballad that ricochets its aim from son to mother. The video's viral success caught the eyes of producers Cool & Dre who helped Trip land an Interscope deal through their Epidemic imprint. Now "Letter" is getting the label's full push, along with an added chorus from Atlanta legend Cee-Lo. Trip falls firmly alongside Gotti in the globalist camp, citing New York rappers like Jay-Z and The Lox as his main inspiration.
"My music just sound like music." Trip explains matter-of-factly, carefully avoiding any regional bias. "If you hear it you'd say I'm from the south, of course, due to the accent, but other than that you couldn't pinpoint a place and say this is where he from." And yet Memphis is where it resonates at the moment. If Yo Gotti is the king of the city, then Trip is its incumbent prince. With that royalty comes a certain obligation to the surrounding populace. Trip has been hitting the modern day chitlin' circuit hard as of late. Earlier in the week he played clubs in the surrounding Tennessee cities of Jackson and Murfreesboro, and earlier in the day he played an on-campus show at University of Arkansas in Pine Bluff. At the moment, Trip's about 30 minutes south of Memphis—straight down Route 61, The Blues Highway—at a small venue in Tunica, Mississippi. Tunica boasts a population of 1,300 and, at night, looks like nothing more than a wide sprawl of casinos and billboards.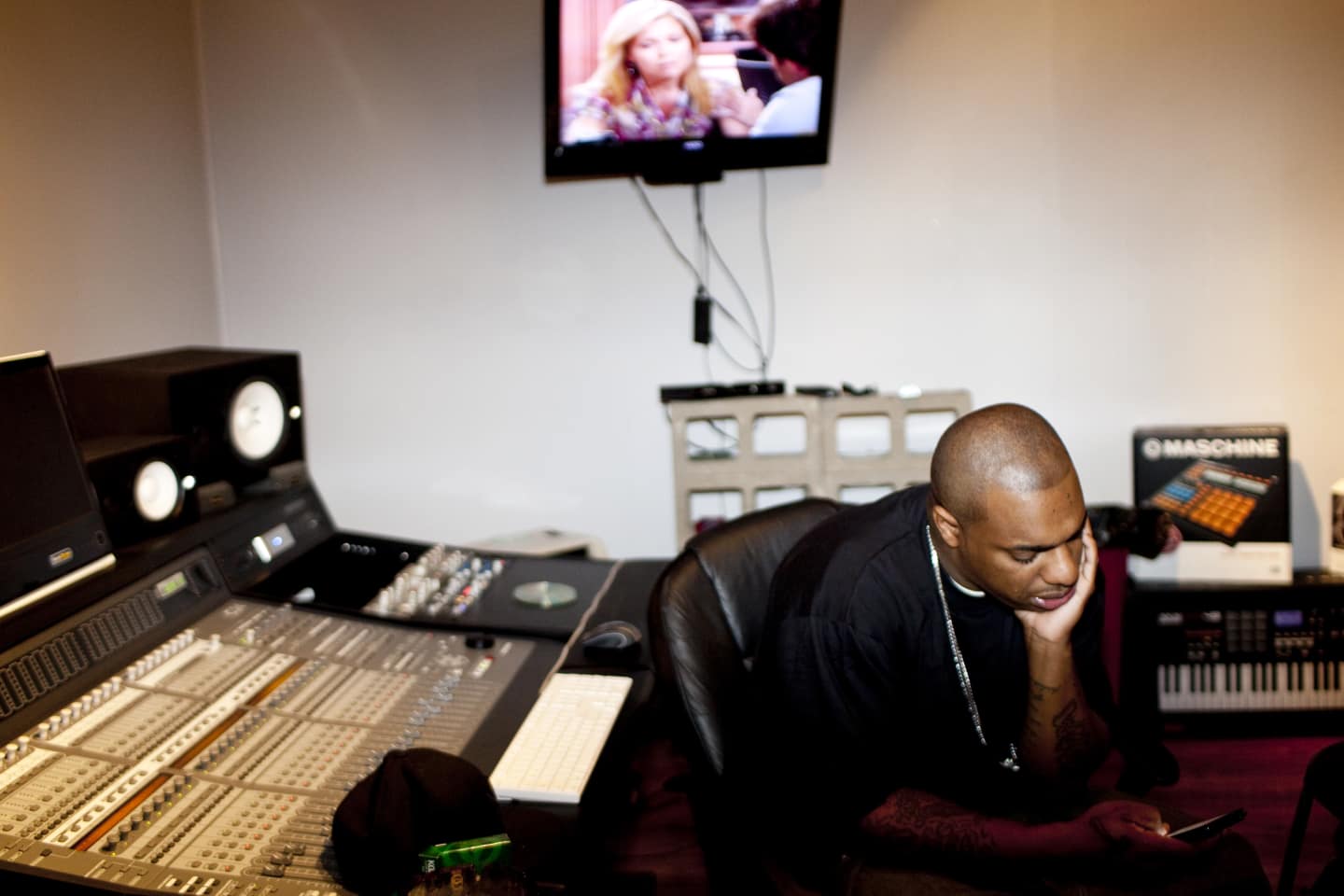 He pulls into the parking lot shortly after midnight to receive the usual rap show assemblage (underdressed females, over-posturing males) milling about a crowded and awkwardly arranged spread of cars, many of which outshine the drab exterior of the venue by a considerable margin. Three kids who swear that they're of age but don't look a day older than 16 sit on the hood of one and shout, "Don Trip! Lemme get an autograph, a picture or a record deal!" nonspecifically in the direction of a van that, to their knowledge, may or may not actually contain Don Trip. A member of Trip's four-car deep entourage laughingly brushes them off with reason: "He's still trying to get on himself."
The inside of the club appears to betray that logic, though as The All New After 5 Sports Bar and Grill is packed tightly with a couple hundred fans who could very well turn combustible quickly. Word has come down from above that the warm-up DJ blew out the venue's only set of speakers. While management runs around frantically to figure out exactly how to solve this problem Trip waits backstage—literally. Rather than place him in a green room they have simply cornered off a VIP towards the rear of the stage itself, surrounding a small, booze-stacked table with couches and posse and creating something of a warped Last Supper scenario. Two of the more attractive women in the crowd are either invited or take it upon themselves to join Trip on stage but he appears to interact with them very little. Instead he sits silently, looking alternately focused and frustrated. Part of this is his natural alignment; his deep-set eyes and sharply arched brows suggest a constant intensity that might not always be present.
Trip's management, too, tries to remedy the speaker situation by offering to instead turn the event into a meet and greet, but before they can organize such an effort, the club's security produces a new set of speakers and parts the crowd to install them. After some negotiation, Trip finally takes the stage—the front of the stage—at about 1:30AM. There he runs through a 40-minute set of artfully executed songs about gunplay. His is music designed to induce riots and fortunately only comes close to its intended effect on this night. But it's Trip's emotional turmoil, not his physical threats that gets the biggest response as "Letter To My Son" builds to its growled thesis statement: Stupid bitch, I just want to see my child. The crowd devours it.
If Trip does manage to cross over, it's hard to say what, if anything, his success would mean for Memphis. Gotti's has built a sense of pride, but not of unity. Trip has potential to be an even bigger artist, but without a collective voice in Memphis, ultimately his stardom will be his alone and today the same goes for any artist who might be so lucky as to emerge from a second-city scene. Memphis may see movement in its Richter scale, but without that unity, those spikes will remain few and far between.
While Trip might break out, he has no plans to leave the area anytime soon. He's a self-professed homebody and his allegiance to his city is one of simple comfort, if not roaring enthusiasm. "I just like Memphis. I like the fact that it's spacious. Like right now we can stand in the parking lot, at a lot of spots there ain't no parking lot. You gotta park on the streets. I ain't too into that," he says. "I travel all the time but I don't think I need to move, Memphis is home. Miami is exciting, LA is exciting but no other place is home but home."