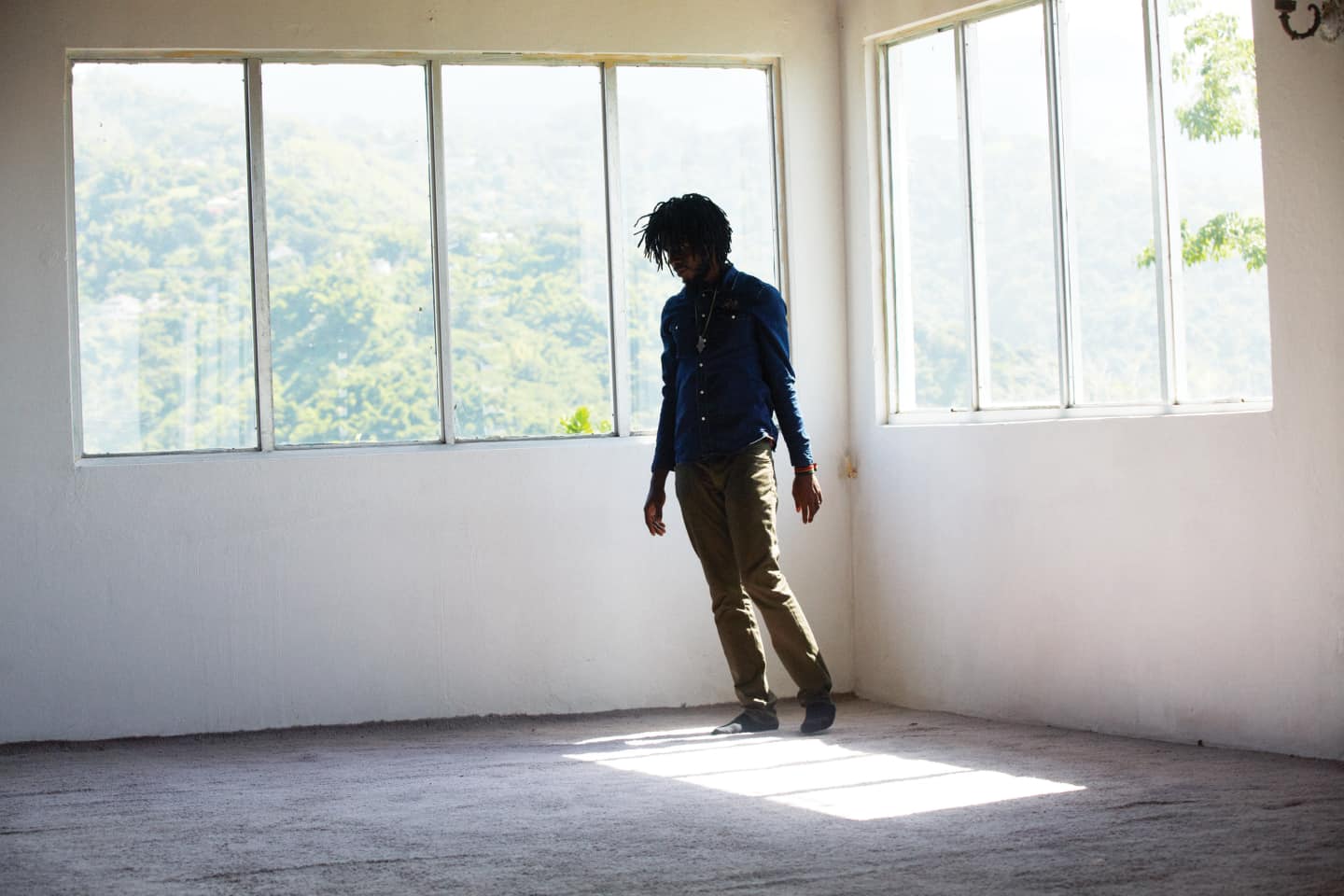 GEN F: Chronixx
Chronixx is leading Jamaican music's roots revival.
From the magazine: ISSUE 88, October/November 2013
At 20, Chronixx has emerged in the last year as the leader of Jamaican music's latest roots revival. These things tend to come around every eight or nine years—the inevitable counter movement when dancehall gets too slack—but the latest iteration is defined less by a return to vintage sounds than by a hippy-ish spirit of cooperation. Chronixx and peers like Protoje, Jah 9 and Jesse Royal write together often and offer each other constant support, both in the studio and at the intimate, acoustic gatherings that have been popping up increasingly around Kingston. Like Chronixx, most of these artists keep their own bands, a development that has begun to reignite interest in musicianship among Jamaican youth.
Still, Chronixx is quick to point out that digital, uptempo dancehall riddims fit as neatly in his catalog as classic one-drops. "Behind Curtain," his hypocrisy-denouncing breakthrough single, hardly sounded out of place when it broke on Kingston's Zip FM, and his first significant international exposure came from a 2012 mixtape, Start a Fyah, presented by the Diplo-helmed, American crew Major Lazer. "It's really what we're saying that is the thing," Chronixx says over the phone while en route to a "campfire-style" performance at Rockhouse, a Negril resort. "Music is just something that explains people's lives for them—that's what people call roots." Chronixx's young age, plainly seen in his baby-faced appearance and the softness in his vocals, belies a considerable track record. Born Jamar McNaughton, he began shadowing his father, the roots crooner Chronicle, in the studio at five years old. "It seemed like you were in a spaceship," Chronixx says of these imagination-stoking visits to his dad's workplace. "A lot of youths were interested in cars and airplanes. I just wanted to go into the studio in the big chair and just sit and control the whole thing." By his mid-teens, Chronixx was composing and producing material for established dancehall acts like Konshens and Munga Honorebel. He issued his first recordings as a vocalist in 2011, but it was the following year, after he began performing locally with his band, Zinc Fence Redemption, that Jamaican audiences really began taking note.
Following a busy summer that saw him play his first overseas dates, Chronixx is wrapping up work on a second EP, Dread and Terrible, ahead of an as-yet unnamed LP. Describing these projects, the singer can't help but paint with wide, historical brushstrokes. "What the ancient men used to experience, what Peter Tosh and Bob Marley and Jacob Miller used to experience, is a lot different from what we're experiencing now," he says of Jamaican life today. "A lot of things that used to happen are now five times as bad. And it would be worse if it wasn't for them man who came before. So I'm just outlining the experiences of a Rasta youth like myself living in our times."
From The Collection:
GEN F