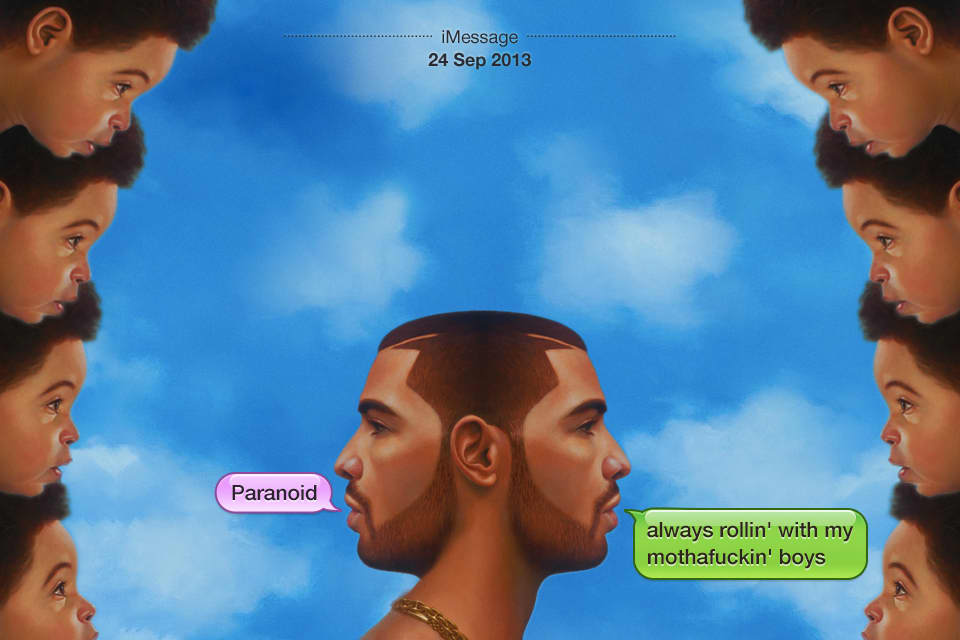 Five Lyrics From Drake's Nothing Was the Same, Illustrated
In the past week, I've listened to Drake's new album, Nothing Was the Same, on the subway, at the office, in my kitchen, on my friend's couch and off a kid's phone speaker. On first listen, I wasn't sure its songs were especially sticky; I was wrong. To celebrate, we sent over a list of some of the album's compulsively repeatable lines to illustrator Sally Thurer, asking her to immortalize her favorites. Here's what she came up with.
For more reactions to Nothing Was the Same, read Duncan Cooper's defense of its "neutral facial expression" and reviews culled from fans on the street.