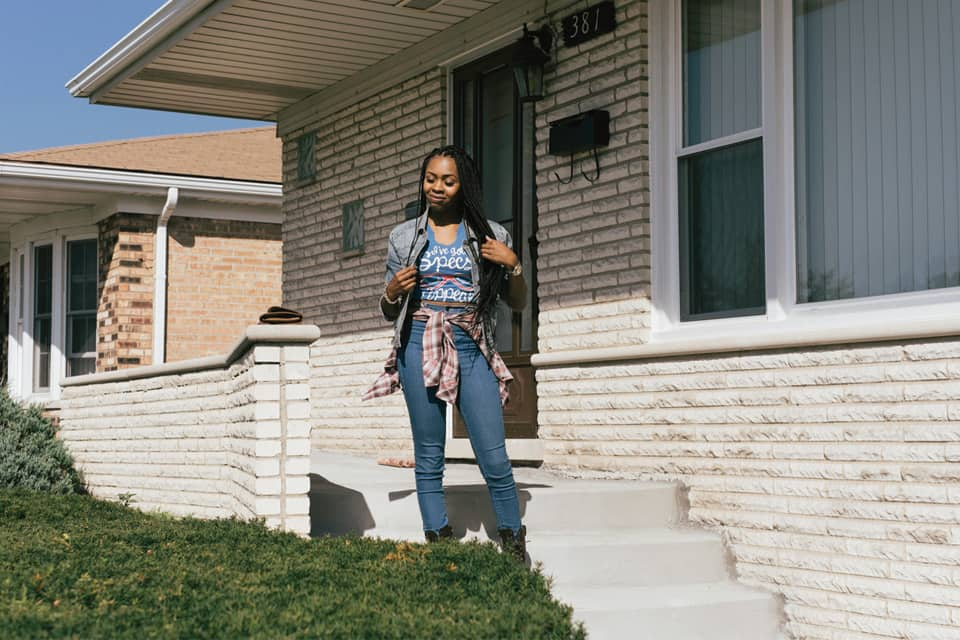 GEN F: Tink
It's either a sign of youthful restlessness or artistic maturity that Chicago rapper and singer Tink is not interested in locking in any one personal style. With raw talent in excess, there's hardly a need. "I'm only 18," she says, "so I still got time."
From the magazine: ISSUE 89, December 2013/January 2014
Ask Tink how things are going, and the latest teenaged star to break out from Chicago's dynamic hip-hop scene replies with just three words: "Everything is everything." It's no surprise to hear her reference Lauryn Hill's 1999 hit: "I've been getting a lot of comparisons to her," Tink says of the trailblazer whose Miseducation LP dropped when she was still in diapers. If Hill was the singer who could rap, perhaps Tink is the rapper who can sing. While Tink's first three mixtapes emphasized her whiny drawl, with mean-girl taunts spit so hard you could feel the moisture, September's Boss Up calls equal attention to her honey-sweet alto.
Born Trinity Home, Tink started rapping at 15 in her father's basement studio in Calumet City, just south of Chicago. With her brother, she recorded a freestyle over Clipse's "Grindin" and posted it to Facebook. "Everybody was commenting like, She good! She sounds nice! They just motivated me," she says. As Tink developed her style, she integrated the singing voice she first honed as a kid in church, and it paid off. "The songs people most latch on to are the songs that I sing on," Tink says, "especially when I give them a personal insight or I tell a story." She does just that on Boss Up's "Reasons." What starts out as a mundane relationship drama—Tink raps, I get dressed up in the crib and wait around for you/ And you don't pull up till like two-somethin, I'm through frontin—ends up more idiosyncratic when she realizes her cagey man was hiding another woman's pregnancy. Nobody ever wins, it hurts in the end, Tink sings on the hook, shifting her mode to fit the reflective vibe, her voice doubled-tracked and harmonizing with itself.
Future Brown
"Wanna Party ft. Tink"
"Every girl in Chicago is probably going through the same thing," Tink says of the hometown tales she weaves in her music. And for rap fans inundated with gun talk from other Chicago locals, her focus on teen melodrama and the ecstasy of first love must feel like a breath of fresh air. "I tried to steer away from the negative," she says. Tink describes Boss Up as "drill"—the Chicago style that captures rough life on the South Side with deep, loud beats and grim lyrics—but says that the tape "wasn't too much, 'Imma shoot you in your face and Imma take all your money.'" Instead, violence is evoked to make more nuanced points. On Boss Up's unofficial remix of Migos' 2013 anthem "Versace," Tink disrupts an ode to luxury goods with a shout-out to Trayvon Martin: Yeah, I saw the case and I have to admit I was shocked by the verdict/ Bring Zimmerman to Chicago and that'll be one missing person.
As Tink's skill set keeps expanding, so does her reach. "There is a lot, a lot of haters in Chicago," she says. "People from different cities, they show me a little bit more love than my own people." This summer, forward-thinking New York and LA producers Fatima al Qadiri, Nguzunguzu and J-Cush introduced a new audience to Tink's voice on "Wanna Party," the first release from the trio's Future Brown project. Over eerie church bells, Tink giggles, sings and stutters staccato barbs. "I wanna keep moving, having a piece of every genre out there," she says. "When people can listen to you and be like, Oh, this sounds good! But it sounds different! But it sounds good!—I think that's dope." It's either a sign of youthful restlessness or artistic maturity that Tink's not interested in locking in any one personal style. With raw talent in excess, there's hardly a need. "I'm only 18," she says, "so I still got time."
From The Collection:
GEN F