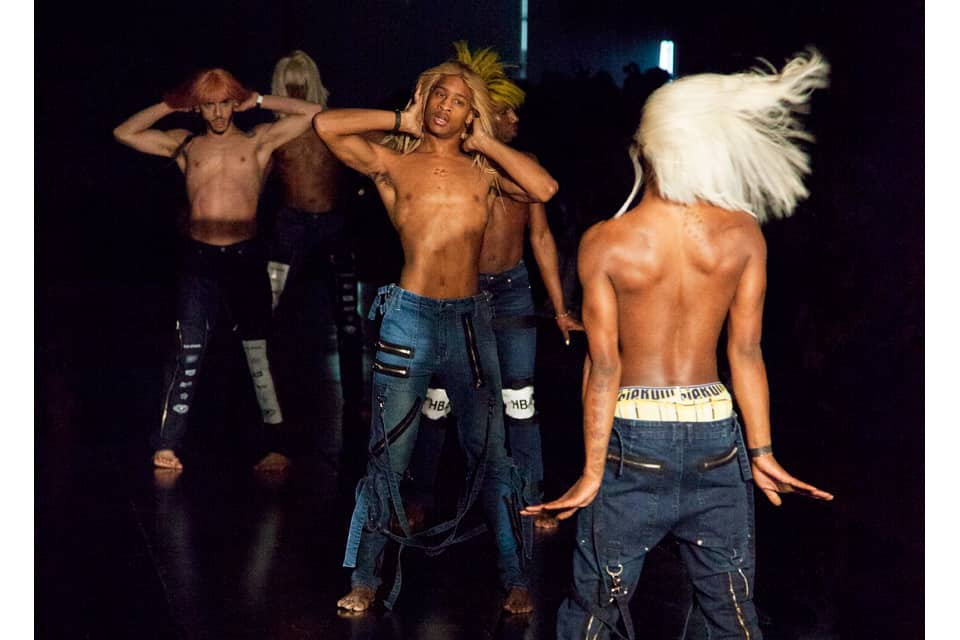 Behind the Scenes: Hood By Air
Fashion and voguing at New York's most exciting runway.
FADER NYFW, FALL 2014
In the span of 6 years, Shayne Oliver has turned Hood By Air into the triumph story of #NYFW, growing the brand from a downtown art favorite into hip-hop's most iconic brand and fuccboi obsession. But even with all of the attention and a front row appearance by Kanye, what's so impressive about HBA is how much Oliver has kept himself and his culture in the DNA of the brand: at yesterday's show in a massive space on New York's west side, after a mile-long runway of models in Hood By Air avant-garde insanity, Oliver had a group of male dancers in blonde wigs strut to the end of the catwalk and spin shirtless, whipping their wigs and voguing all over the floor. Hood By Air's success has meant that he can stage a mini-ballroom moment with dancers voguing while there are actual editors from Vogue sitting front row. It's great when Rick Owens does it, but it's even better, and more impactful, when it's your hometown hero up there flossing.