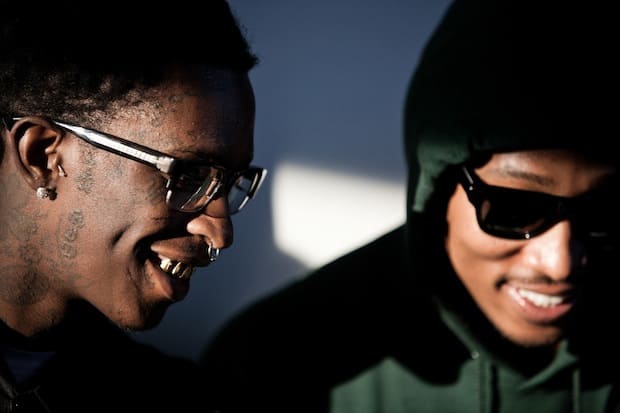 Photos: The FADER FORT Presented by Converse Day 3
Live photos from Friday at The FADER FORT Presented by Converse, including performances by MØ, Damon Albarn, Young Thug, and more.
Friday at The FADER FORT Presented by Converse was wild, and not just because Budweiser and Captain Morgan White kept the bar locked and loaded. There was also a general mood of excitement: a TGIF energy, or something. A few of The FORT's performers recorded acoustic sessions in the Mazda Backseat Studio, guests continued to design made-to-order Converse T-shirts while learning more about Glass Is Life's socially-concious mission. Day 3's eclectic lineup included Feathers, Happy Jawbone Family Band, The Bots, Joywave, MØ, and more. Trinidad James, Ty Dolla $ign, and about a zillion others shared the stage with Wiz Khalifa and his high-energy Taylor Gang, while ascendant ATL weirdo Young Thug and Future looked on from the wings. Thuggy, who played his own brief but magnetic set, reaffirmed why he's one of the most interesting rappers in the trap right now (read his issue #90 cover story here). Blur frontman Damon Albarn closed out the show by inviting out a very special combination of guests to perform the Gorillaz' modern-day classic "Clint Eastwood." Thankfully, Dell and Intel live streamed the entire collaboration, and now we have a video to watch and re-watch at our leisure. Since this year's The FORT is a celebration of our 15th anniversary and 90th issue, the lineup has been stuffed with The FADER favorites; one-time cover stars Julian Casablancas, Travi$ Scott, Rick Ross and Erykah Badu will keep the ball rolling today as we enter The FORT's final stretch.