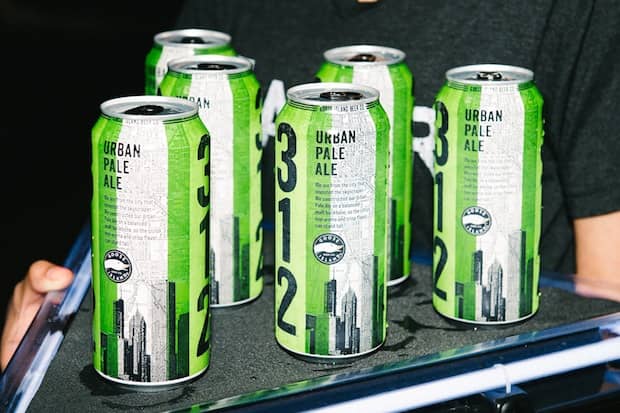 Browse Photos from Analog Migration: Chicago with Run The Jewels and Tijuana Panthers
Check out live photos from the first Analog Migration event in Chicago, presented by Goose Island Beer Co. and The FADER.
Last night, in an at-capacity collective space in Chicago, we hosted the inaugural "Analog Migration" party. The series of three events, presented by Goose Island Beer Co. and The FADER, feature live performances by some of our favorite artists, a pop-up record shop featuring FADER-curated vinyl, and lots of beer. The kickoff was a smash; local DJ Timbuck2 set the mood early on while guests gulped the new, tasty 312 Pale Ale, snacked on some beer munchies and goofed off in the photo booth. Indie record haven Logan Hardware was on-site selling and spinning vinyl and Goose Island Beer Co.'s head brewmaster, Brett Porter, turned up to party, too. California trio Tijuana Panthers opened the show with their offbeat garage rock and Killer Mike and El-P (together as Run The Jewels) closed it out, hanging around for an encore to make our night that much sweeter. We'll have live performance videos from both acts soon. Browse the photos above, check back for a chance to win exclusive custom vinyl and be on the look out as we announce details of our migration to San Francisco and New York.