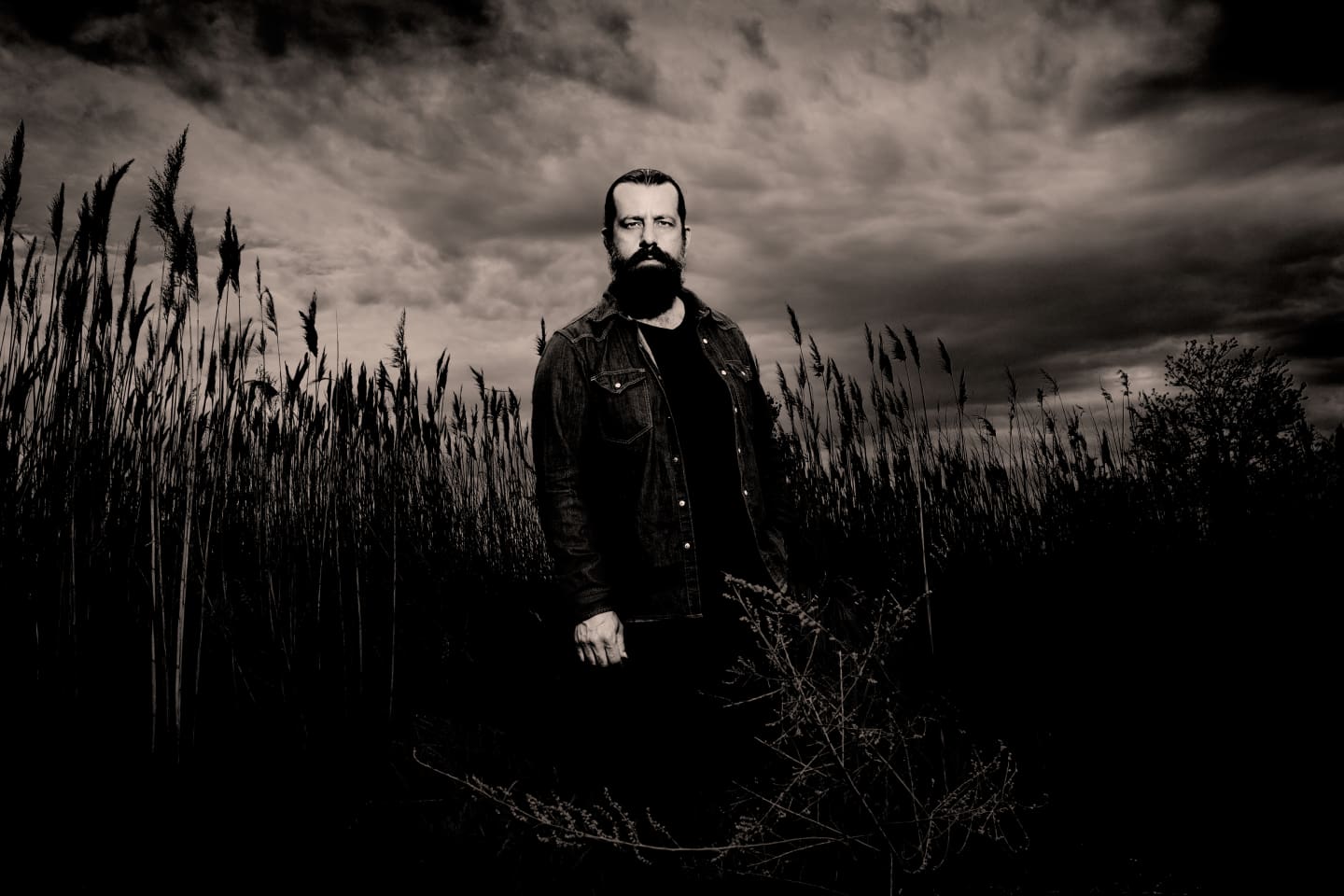 Another Country: The Wild Woodsman, Sean Rowe
Upstate New York's great singer/songwriter returns from a nationwide tour of house shows with a new album, new video, and exclusive interview.
Every other Thursday, in his column Another Country, Duncan Cooper showcases country, folk and bluegrass music that's so often unsung around these parts, with an emphasis on new approaches to old American classics.
Beyond making such raw and earthy music, Sean Rowe has spent much of his past decade out with the raw earth, studying wild food, teaching survival courses and making the occasional cooking video for foraged weeds. So it seems almost poetic that our recent interview has been lost to the graveyard of broken technology, thanks to a bum voice recorder. Let the circuits rust, anyway; Truman Capote might've lied a little bit but he wrote far better stories off memory alone. And, hell, you don't even need a computer to hear the big-bearded singer/songwriter in the comfort of your own home: over the course of the past year, he's been playing an ongoing series of house shows for whoever'll have him.
"I wasn't really expecting the house show thing to turn into a full nationwide tour," he tells me over email (which, I admit, is a workable backup to face-to-face talks, as well as probably necessary to me getting paid and these country videos getting displayed). "House shows are nothing new really," Rowe continues, "but to do it in the capacity that I have been doing it is pretty unique, I think. I see a lot of acts that do an 'acoustic' version of their set to cater to a more somber intimacy, but I don't change my sound for a house show. I take what I do live, the raw feeling I get when I just let everything loose, and put that into some stranger's living room. It feels bizarre, and for some reason I'm really attracted to that." He's been documenting the series on a blog, complete with group photos with audiences, and I've been struck by the varied ages of his crowds, not quite like your usual trend-seeking concertgoers. "I like surprising people who have never heard me live before," he says of the friends-of-acquaintences that turn up. "The biggest plus is the intimacy, and actually getting to know these people more personally. A lot of times I'm spending the night there as well, so I get to see what kind of cereal they're eating."
On September 9th, he'll release his fourth album, Madman. It's an exceptional display of his commanding yet tender baritone, as well as his solo guitar playing, which can easily stand in for a full band when the occasion calls for it. In the above, blues-stomping video we're premiering today, for "Done Calling You," he partners with drummer Chris Carey, but I think it's no knock to say the guitar stands out—and not just the sound but the physical instrument, looking endearingly a little worse for wear. "That would be Sidney II," Rowe tells me, about the acoustic Takamines cedar-top (there's Sidney III, too, an electric). "They've been through a lot. I've accidentally left them in other countries and in the hallways of various hotel rooms several times. They've been battered and beaten—a bit by me, a lot from the TSA." He calls the apparent few pounds of duct tape his "war paint," which you've gotta appreciate. The tone of the guitar's compelling, too, changing across every song, which Rowe credits in part to his preference for playing a prepared guitar. "I like to fuck with the sound organically and change the percussive elements like that. Playing any instrument in a way that it wasn't naturally intended to be played appeals to me. Especially if the end result sounds good."
This being Another Country, and Rowe's not being the most dead-on country artist, it seemed only right to inquire about his interest in the genre. No surprise for a man like him, whose fondness for cooking milkweeds only so much underscores the fact that he looks like he could build a gun rack out of your shin bones, he's a fan of the outlaws. "I love country music that has a kind of deep authority to it," he says. "Cash, Nelson, Hank Williams. The simplicity of that music speaks to me. And the stories. You can't go wrong with the stories. I draw a lot from country music in it's early forms. There was so much space in it, so many holes to reach in. Don't you worry… I got a lot of country in me!" And sure enough, he brings out the Stetsons for the album's title track. I'll let the madman play you out.