Young Thug Is Ballin' like a Laker on This New Track
Thugger tags OG Boo Dirty for this banger.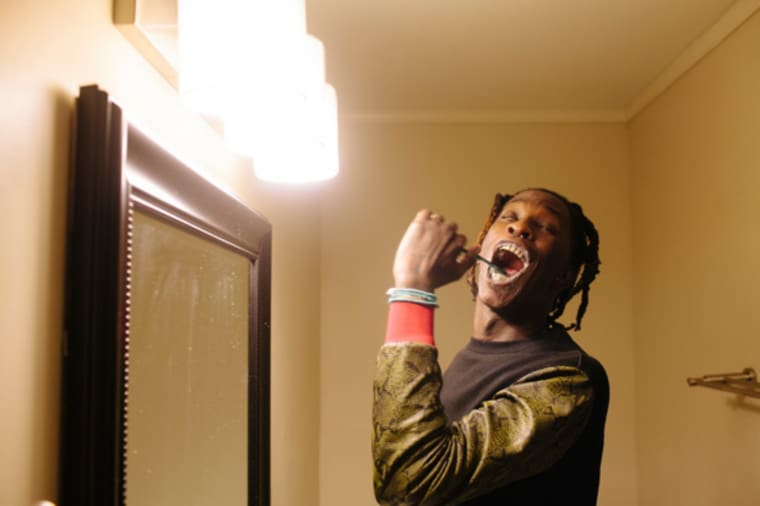 A new Young Thug joint leaked online today featuring Memphis dude OG Boo Dirty and New York's King Myers. There's no word on when or where this one will be officially appearing, but any new Thugger is a reason to celebrate, and this track is pure celebration: over a stripped-back but serious beat, the three swap proclamations of being kings. The star, though, is that unmistakably Young Thug chorus, masterfully unravelled in that way only he can achieve. I'm a Laker, Laker, Laker he drawls, bouncing the words off the beat like rubber. Hear it below.