Andre 3000 Says There Are No Plans for a New OutKast Album after Reunion
The OutKast member discusses the act's future in a new interview with Billboard.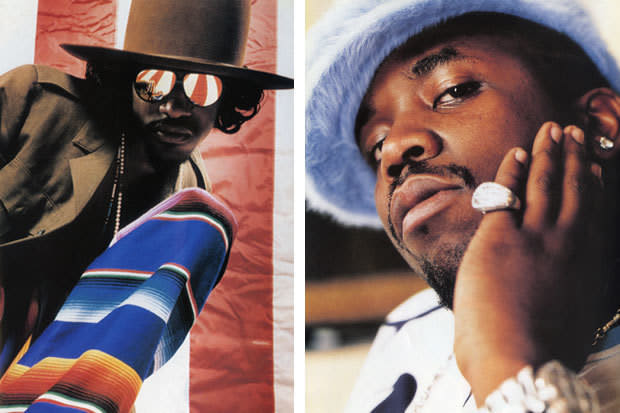 Certainly 2014's most welcomed musical reunion has to be OutKast, who returned to performing after a seven-year hiatus that included a stint at Coachella this past April. But fans shouldn't expect a new record to come out of it, according to Andre 3000, one-half of the famed Atlanta hip-hop duo with Big Boi. He recently told Billboard in a new interview published today: "There are no plans to do [an OutKast album]. It's not like some people think: 'They're about to drop this album!' We don't have, like, one song. There's no trickery or nothing like that."
Andre also set the record straight on any speculation that there's a rift between himself and Big Boi: "It's kind of like growing up in a house with your brother, people expecting y'all to live in the same room and have bunk beds forever. And people try to read into it and say people are beefing. But it's nothing like that, man. Big Boi will always be my brother and a really important part of my life." Meanwhile, Andre has his own projects that includes portraying legendary guitarist Jimi Hendrix in the upcoming movie Jimi: All Is By My Side; and working on a song to appear on Aretha Franklin's new record. In the meantime, OutKast fans can take a stroll down memory lane by revisiting The FADER's previous cover story on the duo.