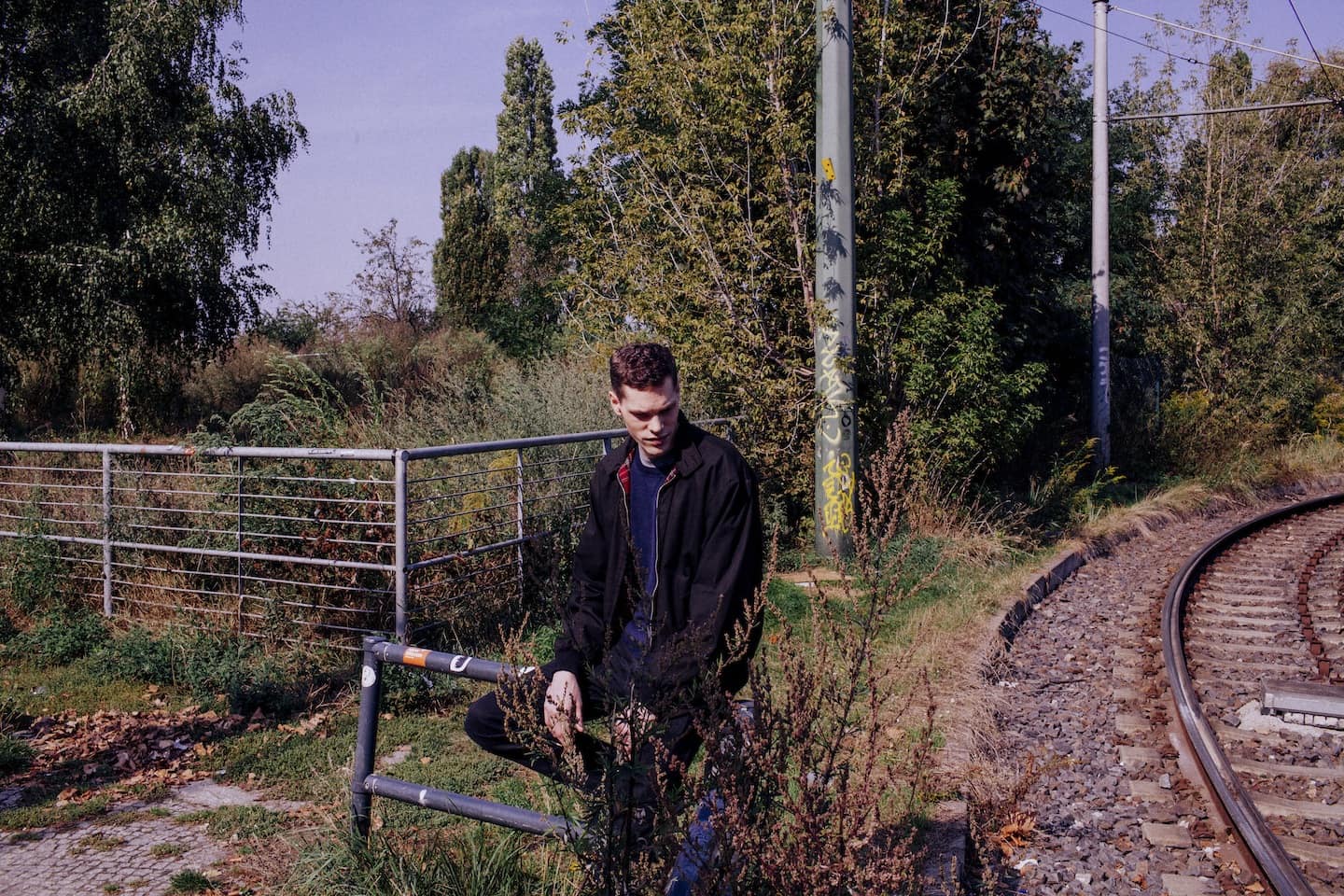 GEN F: TCF Turns Algorithms into Music
The Berlin-based Norwegian experimental electronic producer finds beauty in systems.
"Power users often favorite and post what they like," explains Lars TCF Holdhus as he clicks through presentation notes in his Berlin studio. The 28 year-old Norwegian artist and producer—who moved to Berlin via art school, first in The Netherlands and then at Frankfurt's revered Städelschule—has an intensity that reveals itself instantly. Conversation quickly turns into analytical dissection, like his description of his defunct, mashed dance project Cracksmurf: "If you find these power users, you know that they are somehow dictating the culture because they're always at the forefront of it. So you take these power users and then you can algorithmically compose something you know will feed back into their power user mode. And then the rest of the people will follow." While both a wickedly funny and coolly cynical exercise, his approach to the exploratory composition of his current incarnation TCF feels entirely more earnest: "TCF is a whole other algorithm. It is some sort of algorithm, but it's not based on this."
TCF
"0A EE 5B 4C C1 CF 9D BA 1A 6E 80 68 FC 4E 98 93 DF C1 37 4F 22 70 DB 0D 5F 66 80 CA 41 57 92 35"
Holdhus—who legally changed his name first to Lars The Contemporary Future Holdhus and since to Aedrhlsomrs Othryutupt Lauecehrofn (an anagram of the former)—works primarily as a visual artist, and considers the music he makes as TCF as part of a wider project. Nowhere is that more evident than his Tiny Encryption Algorithm TEA crowdfunded 'release,' for which he dispensed beautifully screenprinted bags of high-quality tea—green, oolong, pu-erh, and so on—with a postcard containing a tealeaf visual and a download code. His enthusiasm for tea is matched by his fascination with encryption. Every TCF track title is a chain of numbers and letters, and as he puts it, "All my work has encryption in various layers. Maybe even the presentation is an encryption in itself. And therefore the people that won't be triggered like that won't access it. You could almost say that encryption is also just the kind of attractors, and if there's no attractors for certain people, they won't access it."
""All my work has encryption in various layers. Maybe even the presentation is an encryption in itself."
He's alluding to the experimental nature of his music as a code that not everybody will understand. The software-derived, billowing electronics and synths feel explicitly arranged and, while obviously sharing characteristics with artists like Arca and Tim Hecker, it strips away all the club references of the former and much of the romanticism of the latter. Abstracted blocks of sound, shards of digital noise and synth rivulets shiver, swell and circle, reaching rhythmic crescendo before dissolving. Whatever algorithm guides the music, he's audibly refining it. You can hear the progression via his Soundcloud, which spans three years, and his two physical releases, a cassette from last year and new EP E415C47197F78E811FEEB7862288306EC4137FD4EC3DED8B on Liberation Technologies—a sub-label of Mute which launched in 2012 with an EP from Laurel Halo's alias King Felix.
"There's a system built around TCF which is not really described to anyone," Holdhus divulges. "These tracks, they go over long periods of time, so it's not like I composed a track because I feel like that this day. It's more like it's needed for the system to function. When you build these systems, you have to maintain them. You can expand them, you can see the potentials." Expansion also includes TCFX, a bot programmed with Lars-like commentary to give interviews on his behalf (for the record, this one took place in person) and a talk to be presented at Poland's Unsound Festival based on his new ideas for the archiving and distribution of music based on the Bitcoin model of blockchain technology. TCF is obviously a system of increasing complexity. "It's something that you might have to go your whole life to fully understand," he agrees. "And it's also getting very complicated for myself to understand it."
Liberation Technologies will release TCF's new EP on October 20th.
From The Collection:
GEN F