Loom Soundtracks Dead-End Towns With Artful Grime Production On "Rain Falls Hard Here"
Rinse it at the club then give it a good, close listening at home.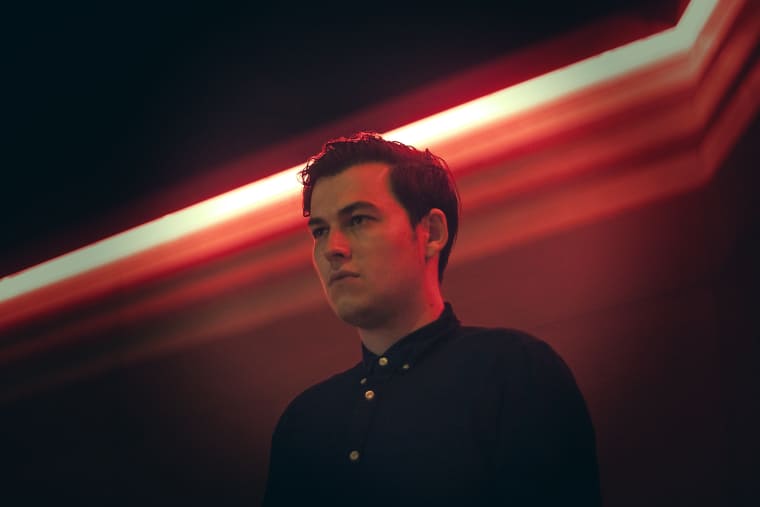 Instrumental grime is doing things no other style of dance music is doing right now. The most exciting thing about it is that it's not following a distinct formula: it's not like its premise is mixing the style of grime with the tendencies of another genre or musical time period. Rather, it's just experimenting open-endedly. Loom's forthcoming Grade EP is a great example of this, and it's coming out November 7th on fellow producer Mr. Mitch's Gobstopper label—an important hub for the new wave of instrumental grime, having put out big releases by the likes of Dark0, Strict Face, and Mitch himself.
Loom's "Rain Falls Hard Here," which we're premiering today, has an arpeggiated synth centerpiece, and the expanding, contracting structure of a dance track, but it's just as rewarding for close listening as it is club rinsing. The sound design here recalls the subtle technique Saga employed on "Flight Risk": what's that weird, dripping synthesis that's acting like a cymbal, moving the track forward? Where did that artful John Carpenter synth bass line come from? Loom explains himself a little: "The track's dark mood is juxtaposed by the neon colored synths. As it was important for me to find a balance here, I didn't want the track to be sad or morose, but reflective with a feeling of longing, with a forward trajectory. It's the theme song for any dead-end town you want to leave."