Hear Willow Smith Freestyle Through Space On "Female Energy"
After her first performance in years, Willow lets words rain down on this Baduism-esque new song.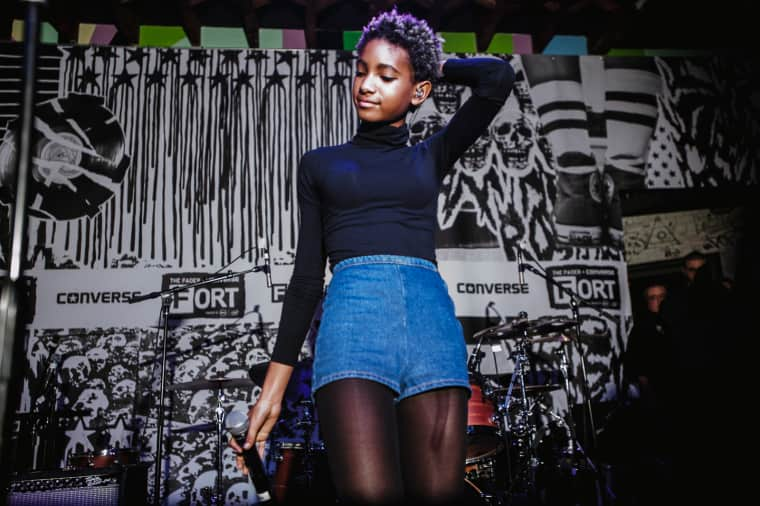 After a transcendent set this weekend at the FADER Fort Presented by Converse, Willow Smith has let a new tune fall to earth. "Female Energy" lands in clear lineage to a stray Baduism album cut, with an extraterrestrial AzZi beat that carries Willow's solar tone to the stars. The going-on-14-year-old's challenge remains finding the right words, but on this freestyle, she's getting closer. Whatever, whatever I guess, whatever, I don't care, get dressed, whatever, I don't feel like talking, she pouts, before composing with a glimpse of maturity: 'cause it's really out of my control. Stream it here, and relive Willow and play-sister SZA's groove session below.