Mir Ett Makes Avant Garde Accessories From Humble Materials
Making beautiful things from Home Depot and The Container Store.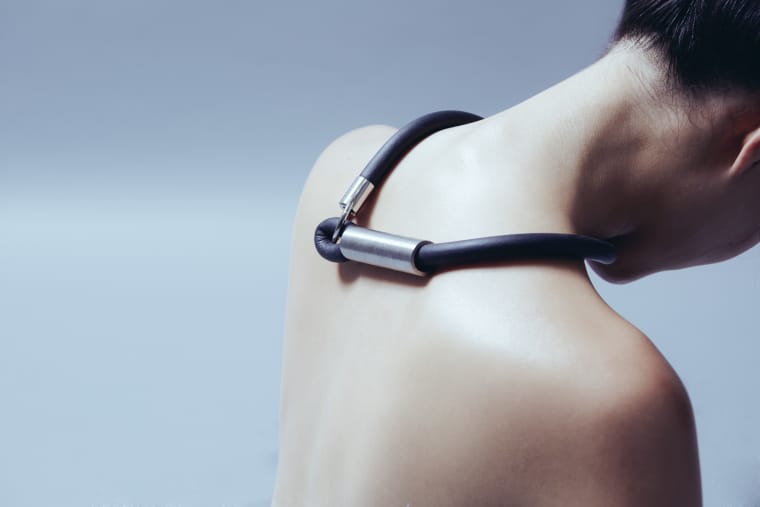 Hannah Jewett and Nikki Mirsaeid first met four years ago, by chance, at a warehouse party in San Francisco. It didn't take long for them to realize the possibilities of a collaborative line. Merging Mirsaeid's predilection for translucent pieces and Jewett's faux-marble bracelets and chokers, Mir Ett finds luxury through the elevation of humble materials. Here, the New York-based designers break down the influences, materials, and process that went into their elegant debut collection. Watch out for these two.
What are your design backgrounds? HANNAH JEWETT: I grew up with an appreciation for object making. I started sewing and making jewelry when I was a kid. I studied painting, sculpture, and installation art at California College of the Arts, but it wasn't until I was about to graduate I started getting interested in jewelry and started using my school's laser cutter to make necklaces.
NIKKI MIRSAEID: I studied design and technology at San Francisco Art Institute. It was a really loose multidisciplinary program where I took classes from every department. I started getting interested in jewelry about two years ago. This was after I graduated from college and didn't have a huge wood and metal shop at my disposal. It was only natural to start working on a smaller scale, which led me to jewelry.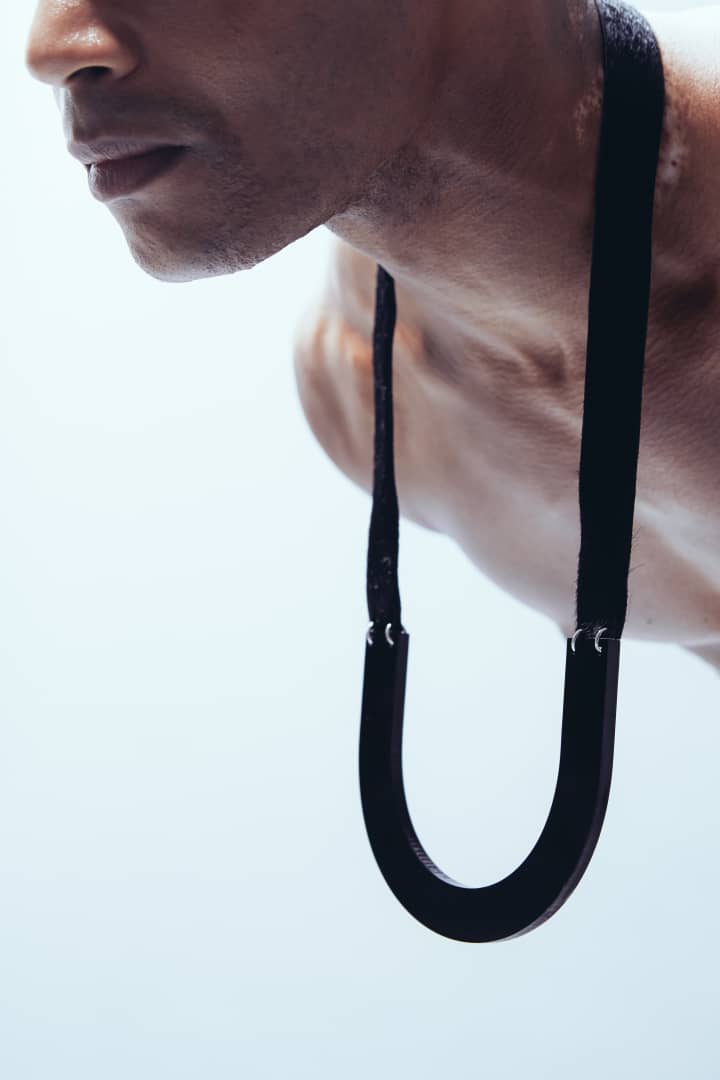 How would you describe your processes? JEWETT: I have two different design processes. One is instinctual, where I'll see a material I like—like a bath mat at Bed, Bath, and Beyond—and immediately envision it as a purse. The other process requires revisiting the piece multiple times. When I get an idea, I draw it out with watercolors or gel pens, sometimes I make a mini mock-up of the piece in order to get a feel for its dimensions. It takes form in many different ways before it becomes the end product. I rarely use the computer when designing, unless I need to draw something in Illustrator to have it laser cut. I prefer to do things by hand.
MIRSAEID: A lot of my inspiration comes from materials I source from non-conventional outlets: industrial hardware stores, The Container Store, The Home Depot, plastic and rubber suppliers. That's actually how Hannah and I became attracted to each other's work: a mutual obsession with The Container Store. It's hard to express how much we love that place.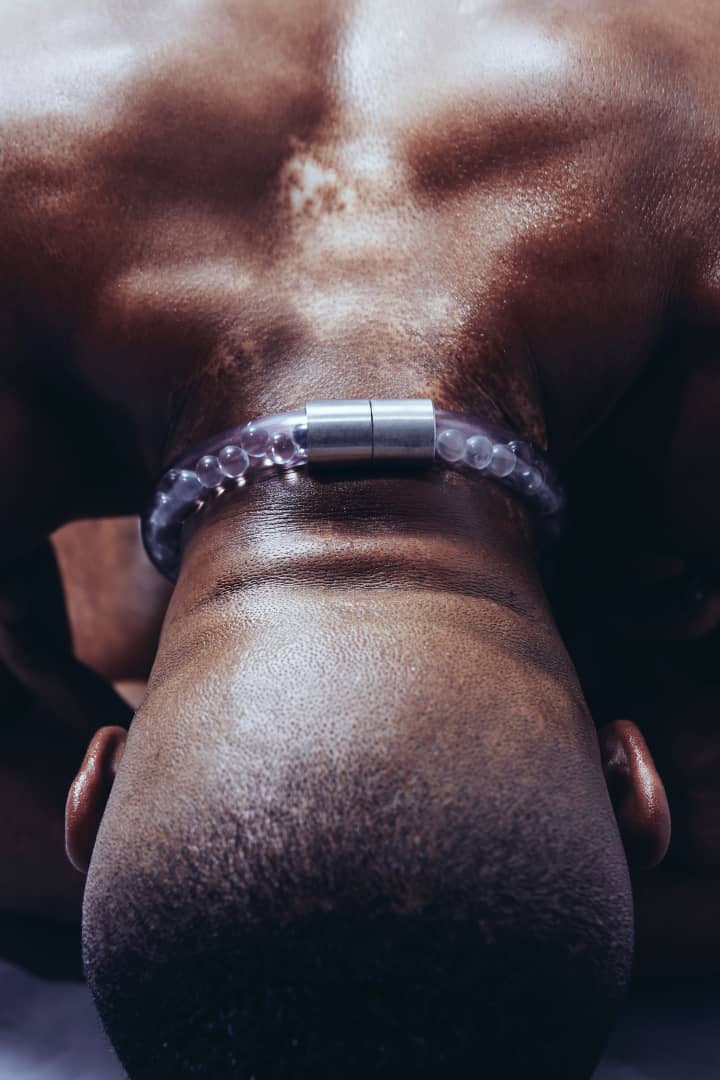 What is it like building a brand from scratch? JEWETT: Building a label from the ground up is scary—in a good way. There are so many people with good ideas who don't use them, or are too afraid to use them. Starting an accessories brand is a risk. Why does the world need another accessories brand? We realize there's already a lot of good design out there, but there's also a lot of bad design. We believe that we have a lot of good ideas to contribute, and that helps us move forward.
MIRSAEID: We both have different strengths we bring to the table. I'm savvy with digital design and graphics and I find great pleasure in branding. Hannah is great at figuring out how to physically produce things. She pretends she's a Pratt student and does research at their library. We deeply consider every aspect of our "label" from logo, web, packaging, tags, etc. Jewelry is only a fraction of a bigger project and concept.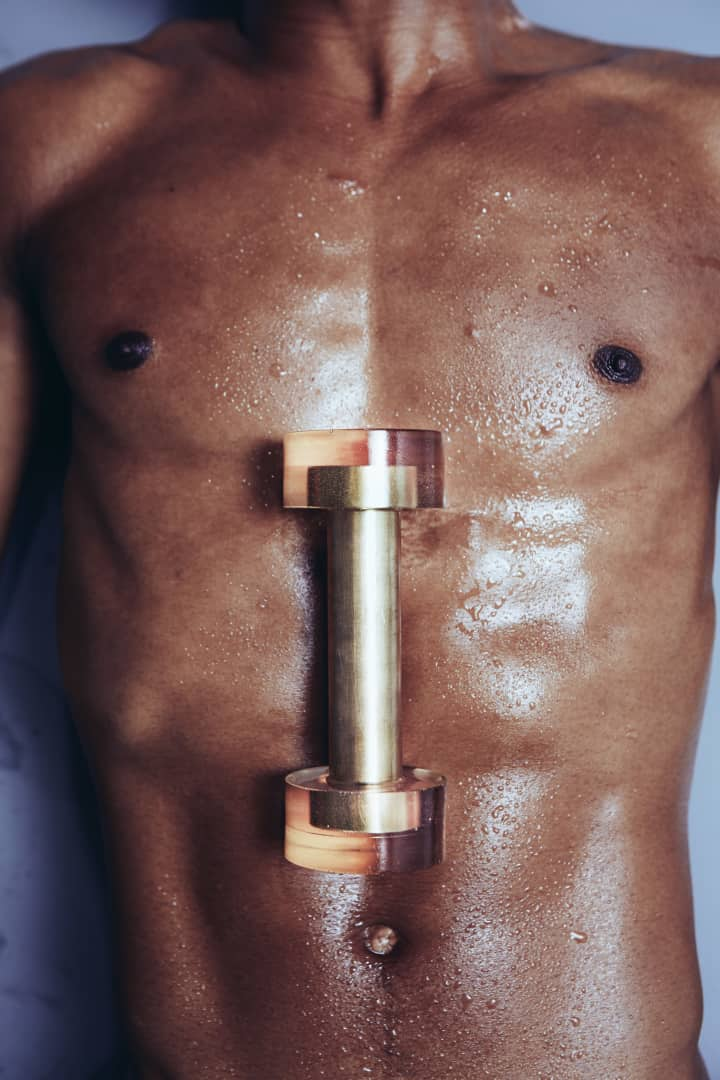 What's the deal with the translucent weights? JEWETT: The weights were conceived out of my resentment for exercise. My logic was that I hate the aesthetics of mainstream athletic wear—anything that isn't Y3 or cool Nike, basically. By making an object that I actually wanted to pick up and use, maybe I would get into the habit of exercising. When I explained this to my cousins who are actually dedicated athletes, their reply was: "That's so stupid it might work." Whether or not the weights function as workout equipment, making a functional, non-jewelry item was a breakthrough and has inspired a lot of plans for future design.