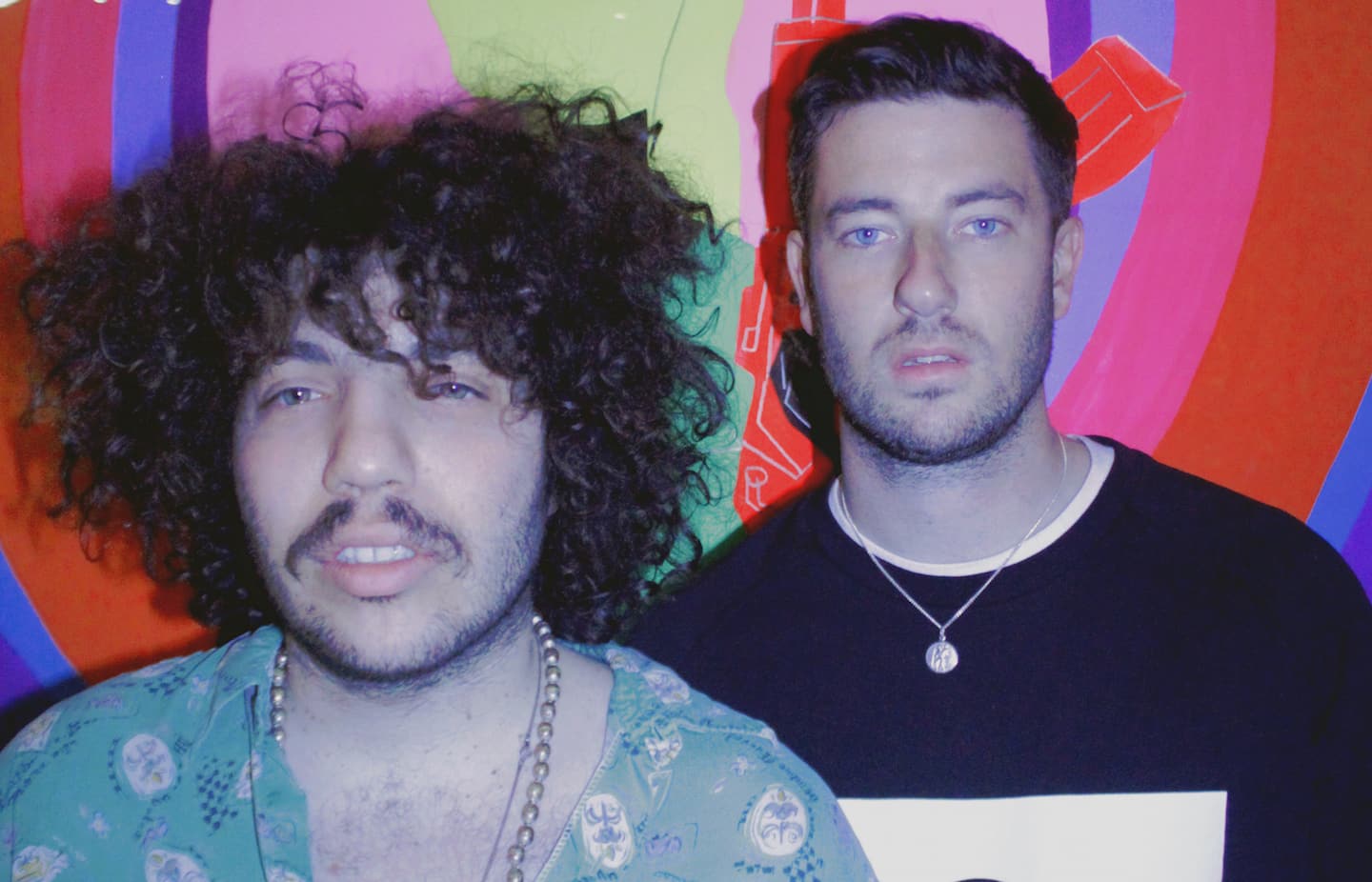 BenZel Shed Their Japanese Alter Egos And Explore Trap's Softer Side
Super-production duo and Jessie Ware collaborators Benny Blanco and Ben Ash reveal the tricky logic behind their collab-heavy project.
In the internet age, it's harder than ever to keep secrets, so kudos to Benny Blanco and Ben Ash for pulling the wool over countless music journalists' eyes for the past two years. The production duo's good-natured grift kicked off on November 6, 2012, when they uploaded a collaboration with Jessie Ware, a cover of 1990's R&B group Brownstone's "If You Love Me," to the YouTube page for their collaborative team-up, BenZel. The video's description stated that BenZel were two Japanese teenagers—specifically, 15-year-old Umi Takahashi and 16-year-old Yoko Watanabe—who travelled from their native Osaka to New York through a foreign exchange program and, after "many failed attempts to create a hypoallergenic ankle sock," drew from their shared love of J Dilla and '90s R&B to make music together "since yesterday." The backstory was goofy, obvious bullshit—and here's the best part: no one questioned it for a second.
"I don't know how we did it," cackles Blanco, the 26-year-old wünderkind who's spent the last seven years racking up production and songwriting credits with pop heavyweights such as Rihanna, Katy Perry, and Wiz Khalifa. He's lazing in bed next to Ash, fiddling with a pillow designed to resemble a green apple Jolly Rancher. The pair are currently holed up in a gear-crammed bedroom nestled in the back of Blanco's considerable Chelsea apartment; in the distance, Blanco's dogs, Disco and Larry (the former after Blanco's late mentor Disco D, the latter after Seinfeld/Curb Your Enthusiasm creator Larry David), intermittently bark and scrabble across the apartment floor. "I told Diplo," Blanco says about their aliases, "and he was like, 'It's fucking hilarious that people actually believe this.'"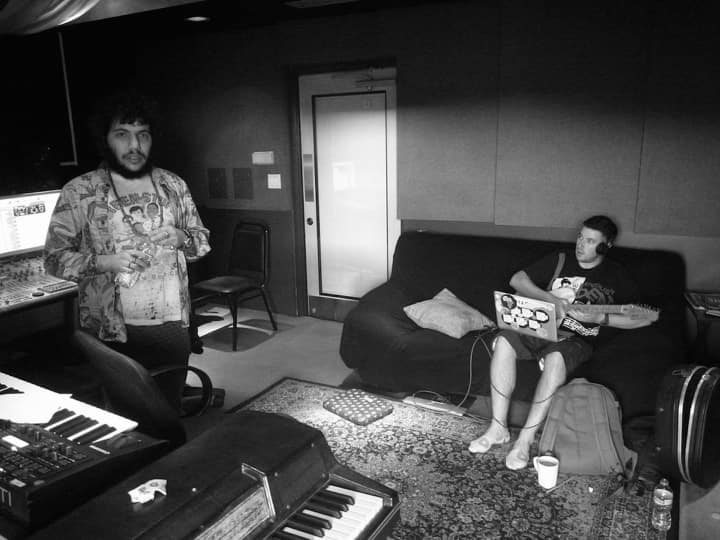 "I thought people were gonna immediately say, 'This is a joke,'" says Ash, the 31-year-old Brit who previously released love-drunk post-dubstep as Two Inch Punch. Before he and Blanco creatively paired as BenZel, the pair met "seven or eight years ago" through a shared female acquaintance at now-defunct London club night YoYo. As time passed and the risk of being unveiled increased, though, so did Ash's fear that BenZel's imaginary alter egos would be construed as tone-deaf cultural appropriation: "In England, people turn on you for that really quickly." "It's not like we were doing racist shit," Blanco elaborates. "We kept it tasteful, and we figured that if anyone asked us, then we'd say the truth—but no one asked. Even when I tell people the truth, they're like, 'But what about the two Japanese girls?'"
The secret was finally revealed in press materials for Ware's recently released sophomore record, Tough Love, on which BenZel contributed to roughly half the album's production while also serving as its executive producers. "Jessie's the only reason we came forth—she was like, 'I'm not pretending you guys are two Japanese girls," Blanco says with a good-natured, faux-British affectation. It's clear that Ware, Blanco, and Ash have become fast friends, forging a relationship that's as culinary-focused as it is creative. "We said, 'If you come and we work on your album, you know there's some great restaurants here,'" Ash grins, as Blanco adds, "All she cares about is good food."
In addition to working with Ware and chowing down at NYC spots such as Maialino and ABC Kitchen, Ash and Blanco have been hard at work on releasing standalone BenZel material. Their debut EP, the aptly titled Men, is out this week via Friends Keep Secrets and the increasingly electro-savvy PMR label—and they're already finishing up their second EP, which should see release early next year and will precede an in-the-works BenZel full-length. An extension of the flowing R&B soundscapes explored on Tough Love with just a touch of rhythmic aggression, Men also continues mainstream electronic music's shift away from trap's brute force and towards cloudier, more darkly shaded soundscapes. There's plenty of "drops," but they strike with the impact of a lighthearted pillow fight. "I've never been into EDM," Ash says on the duo's smooth, relatively mature-sounding sonic style. "I'm interested in synths, R&B, and hip-hop—those are my roots, and Benny's. If we get put in the electronic bracket, that's fine."
BenZel
"Touch [ft. Ryn Weaver]"
Up-and-coming vocalist Ryn Weaver and GEN F alum Stevie Neale lend their pipes to Men, and the seemingly ubiquitous Norwegian producer Cashmere Cat pitches in on two cuts. Most notably, Houston hip-hop veteran Juicy J contributes a verse to "Four," his voice dancing limberly atop tumbling drums, woozy bass, and a few funky guitar stabs—not exactly a departure from the twinkly environs of his recent solo material, but still a ways away from Juicy's traditional territory. "Juicy J's lyrics are very… hard, for lack of a better word," Ash chuckles. "Instead of talking about strippers and stuff, we wanted him to talk about something soulful and sexy—something we've never heard from Juicy before."
Indeed, Ash and Blanco's overall creative approach is reliant on thinking outside the box—but, not necessarily overthinking things, either. "We make serious music, but we're goofy guys," Blanco says with a straight face. "This is our passion project—there's no time limits, no stress," Ash adds. "We do this when it feels right." Still, even the most lax attitudes can't withstand the toughest critics—namely, their parents. "Every song of mine I play for my mom, she's like, 'There's too much bass. Can you turn it down?'" Blanco laughs. "My dad will come in here and see my equipment and say, 'You don't know how to use any of these buttons. What do you do all day?'"
BenZel
"Four [ft. Cashmere Cat and Juicy J]"