Silk Rhodes Premieres Their Freaky, Sensual Self-Titled Debut LP
The Baltimore duo features producer Michael Collins (Run DMT, Salvia Plath) and vocalist Sasha Desree.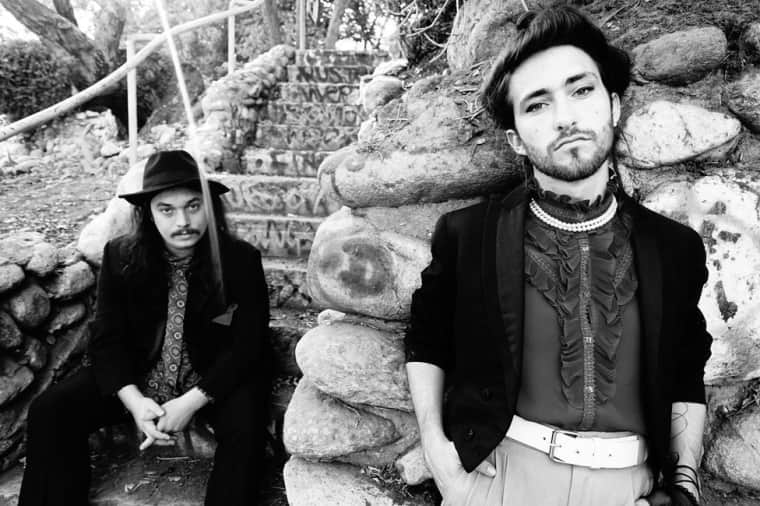 We've been following offbeat Baltimore songwriter Michael Collins and his cheekily named digital psych projects, like Run DMT and Salvia Plath, for a while now. His newest moniker, Silk Rhodes, is another thinly-veiled reference to the darkest, druggiest corners of the internet, and the album art is a tab of personalized acid resting on a tongue, waiting to dissolve. But Silk Rhodes isn't another one of Collins' solo projects, it's a true collaboration between him and vocalist Sasha Desree, and the ghostly songs they make together creep under your skin; with minimal arrangements, achingly soulful singing and terminally mellow tempos, Silk Rhodes sounds like Motown on half-speed.
"These songs are a fusion of two people with varied inspirations and perspectives," Silk Rhodes tells The FADER over email. "They are a kind of venn diagram of our obsessions in the realms of the soul and the self. There's a lot of spontaneity and experimentation in the recordings, of which there are a lot more than what we collected here." I'm starting a petition to set those b-sides free—who's with me? Silk Rhodes is out December 2nd on Stones Throw, but you can stream it in full right now.