Exclusive: Beach Fossils Frontman Launches New Label
Meet the new Brooklyn label with Beach Fossils, Jerry Paper, and Frankie Cosmos on its roster.
When Beach Fossils frontman Dustin Payseur married Katie Garcia, the pair didn't want wedding presents—they just wanted cash. "We were like, Nobody give us gifts," Payseur told FADER over the phone. "If you're going to give us something, then just give us money because we're trying to get this thing started." The "thing" he's referencing is Bayonet Records, his and Garcia's new record label with a quickly blossoming roster that already includes the forthcoming new album from Beach Fossils (their contract with Brooklyn indie Captured Tracks—where Garcia worked as label manager for four years—recently expired), Jerry Paper, Frankie Cosmos, and three of Payseur's side projects. One of Bayonet's first releases is Tesseract, a full-length cassette from Atlanta five-piece Warehouse, out March 3rd. We've got the lead single, "Omission," for you to listen to below.
Since he was young, Payseur's dreamed about running a label. "I found these cassettes from when I was a kid, where I was recording me screaming 'Fuck' into the mic over a drum machine, and I'd put like fake record label names and logos on them," he said. Garcia feels similarly: "I always knew growing up I wanted to work in music," she told FADER. "Once Dustin started talking to me about how he wanted to seriously pursue [the label], it became the natural progression for me to help him manage it, since that's something I already knew how to do."

Through Bayonet, the pair will release cassette tapes, vinyl LPs, and 7-inch singles by a diverse pool of artists from across the genre spectrum: beyond offbeat synth-pop, art punk, anti-folk, and industrial-tinged rock, they've also started reaching out to emerging hip-hop acts. This desire to not limit themselves stylistically helped inform Bayonet's visual identity, too. "There were a few logos that we were looking at and we were like, You look at this label and it looks like just a punk label, or just an indie label—and we didn't want that," Garcia said. "We wanted something that was all encompassing."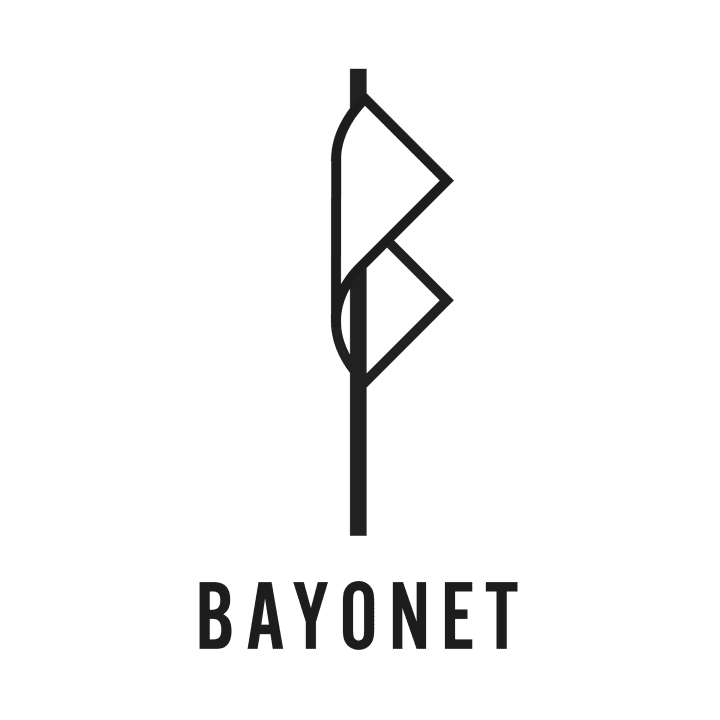 As for that new Beach Fossils album: he told FADER that he's been writing songs, both solo and with the rest of the band, for the follow-up to last year's Clash the Truth. "Since I'm putting the record out myself, I feel like I have the time to just relax and take it slow," he said. "I've always had a lot of freedom—[Captured Tracks labelhead] Mike Sniper always trusted me, and that's something I want to share with the artists we sign." Garcia agrees: "That's the whole reason we sign them," she said. "We like them as artists and we don't want to change anything about them." Follow Bayonet Records on Twitter and Facebook.

Watch Beach Fossils' episode of At Home With: