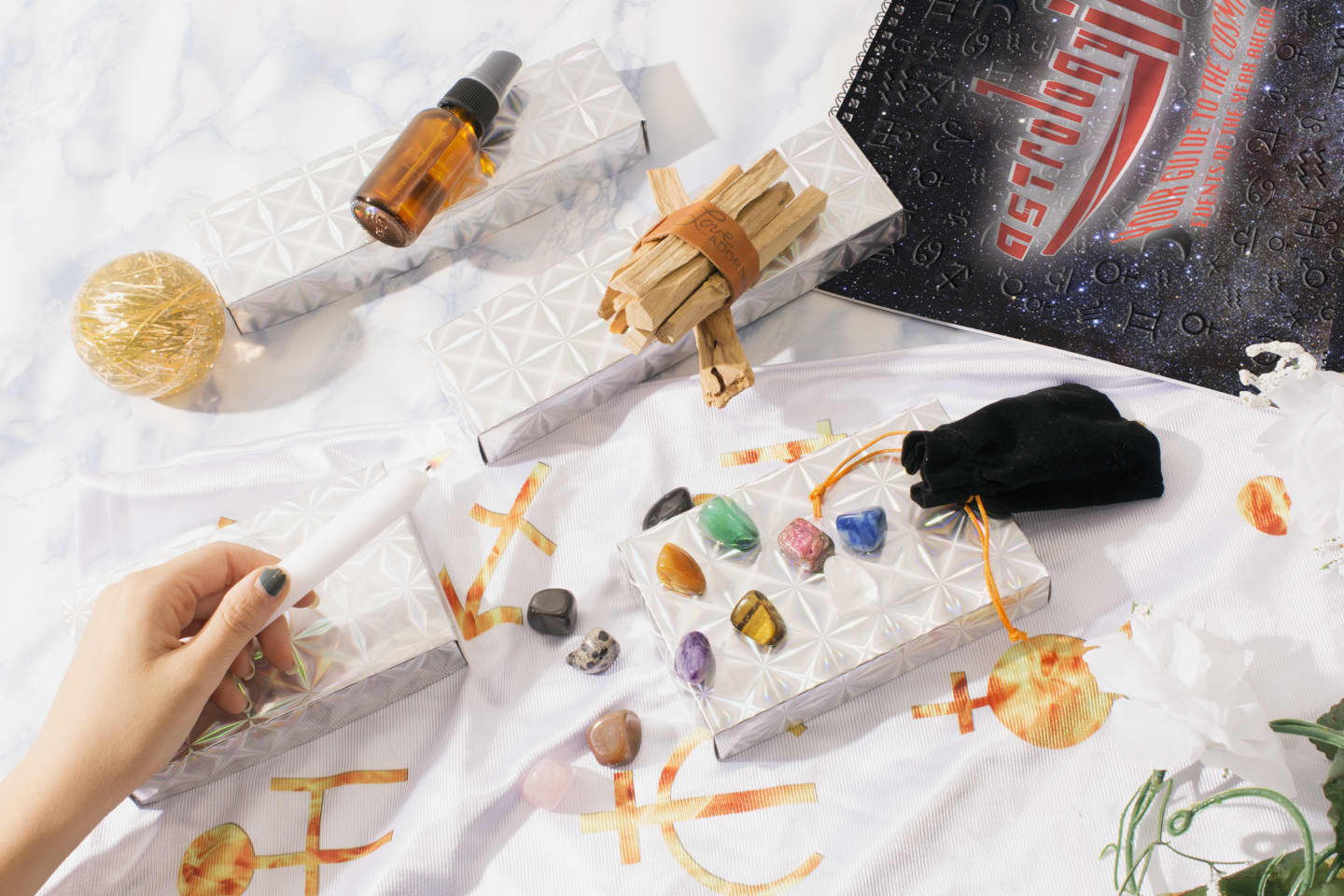 5 New Age Essentials To Channel Your Highest Self
Shopping for your aura-obsessed BFF just got way easier.
Harvested from the forests of Ecuador, this "holy wood" becomes a mystical incense when burned, removing negative energy and uplifting spirits.
Spray your way to a body high and multiple orgasms with this edible, all-natural, THC-infused lubricant.
Astrologer Morgan Rehbock and graphic artist Romina Cenisio break down the universe, one day at a time.
For truly centered style, rep your sun sign with Rehbock and Cenisio's Tumblr-inspired long-sleeved tees.
Whether you're looking to calm yourself with quartz or bring good fortune with obsidian, the stones in this starter kit will bring balance to your life.