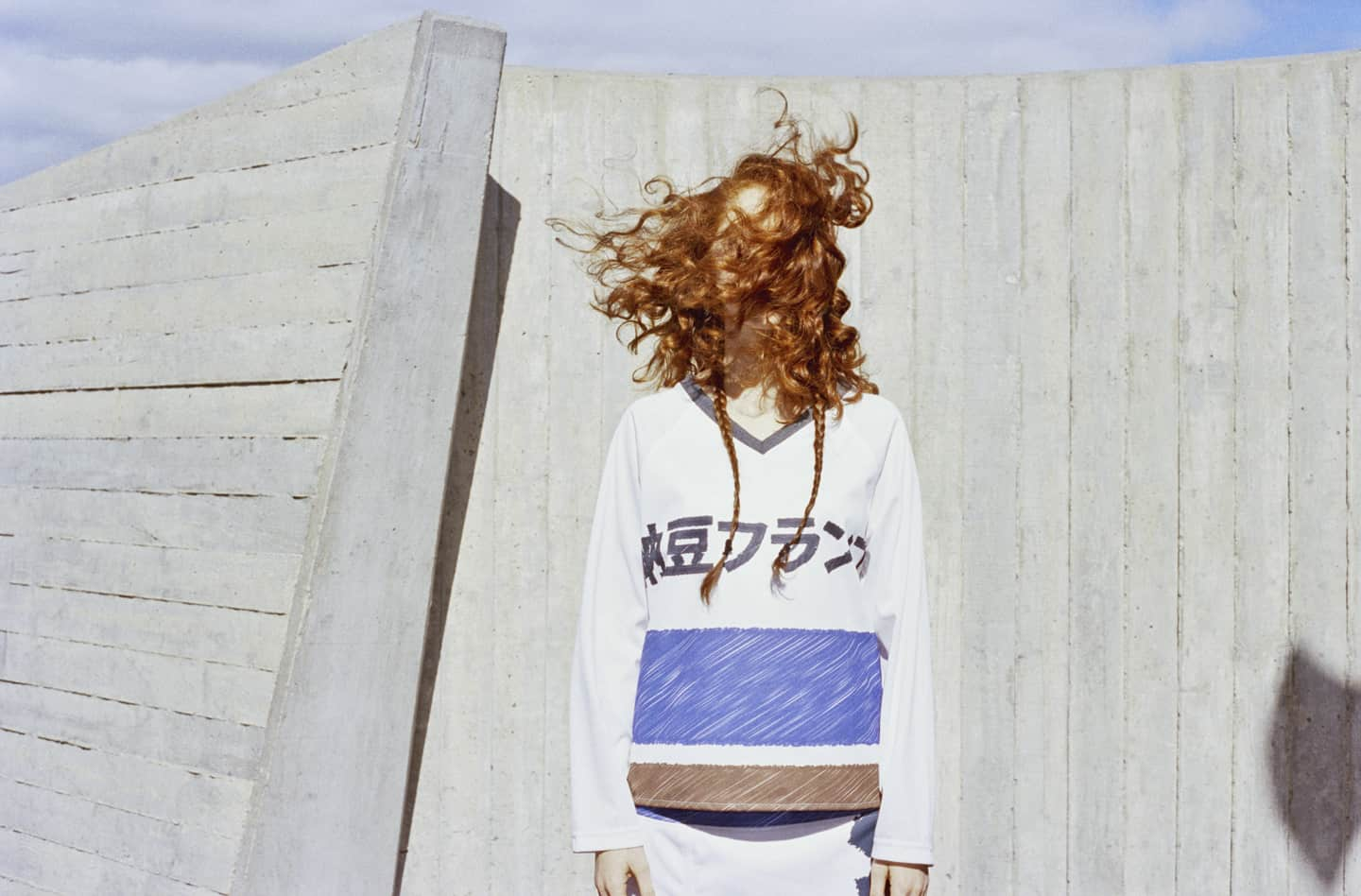 These Clothes Were Made For Girls Who Like To Be Chic And Kawaii At The Same Time
Noemie Aiko Sebayashi blends French and Japanese roots with Nattofranco.
With Paris-based streetwear line Nattofranco, Noémie Aiko Sebayashi is piecing together her multicultural heritage and creating something new. Inspired equally by her Japanese roots and suburban French upbringing, Sebayashi's graphic-heavy designs merge minimalist Parisian shapes with bold Japanese lettering. Even the brand's name—"natto," a traditional Japanese breakfast dish, and "franco," signifying French origins—zigzags across the globe.
For her sophomore collection, the 23-year-old looked to the buxom babes of Manga comics as a source of inspiration. "The Japanese female body is not like that," says Sebayashi. Visually, the collection's oversized dresses and boxy crop tops address this discrepancy with a series of strategically placed dots that connect to form slightly erotic silhouettes. "It's very subtle," says Noémie. "I show people, and they say, 'Oh my God, I see two butts!'"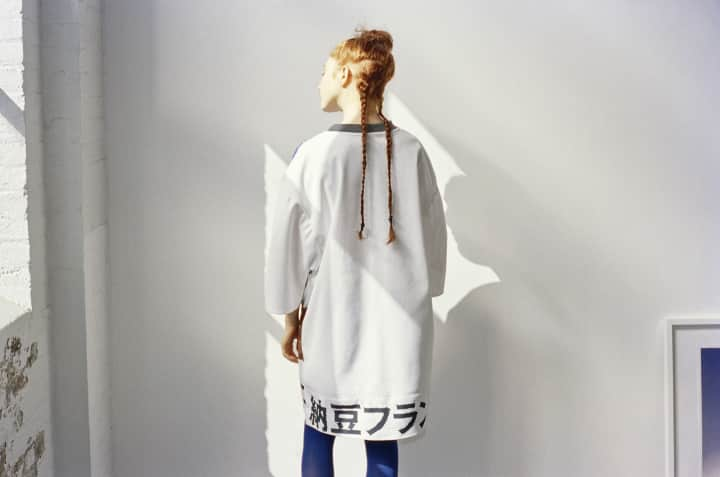 Suggestive cartoons aside, it's Sebayashi's reluctance to claim just one geographical point of reference that makes Nattofranco feel fresh. Her modern silhouettes and slightly transgressive imagery deviate from the norms of Paris's fashion scene and the saccharine kawaii vibe of Japan, carving out a lane in the streetwear world that's as experimental as the brand's pieced-together name. "Nattofranco is really an aesthetic search," says Sebayashi. "I make my collections, but it's all still developing in my mind."

Model Emily Crist. Styling Dennine Dyer. Hair Dennis McClune. Make-up Danielle Henry.