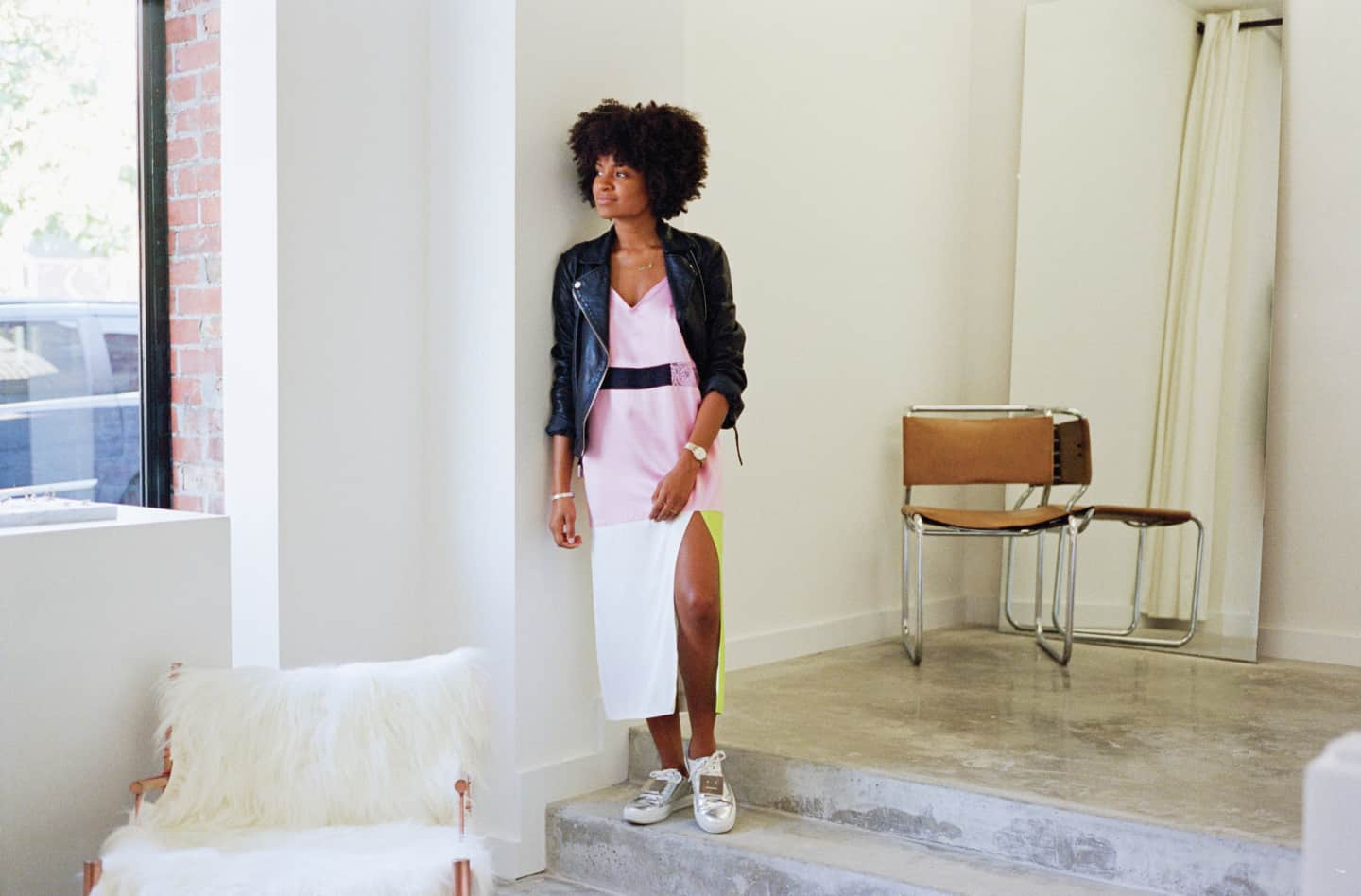 Sincerely, Tommy Brings Gentrifying Brooklyn Back To Its Roots
Kai Avant-deLeon's new concept shop is Bed-Stuy fly.
At 26 years old, Bedford-Stuyvesant native Kai Avent-deLeon is reinvesting in the neighborhood that informed her sense of style. Located on the ground floor of a stately Brooklyn brownstone that's owned by her grandmother, her sleek new womenswear shop, Sincerely, Tommy, takes its name from the largely residential stretch of Tompkins Avenue that it calls home. Inside the marble and minimalist space, Avent-deLeon has sourced furniture and clothing from Brooklyn-based designers and emerging talents from far-flung destinations like Australia and Hungary, supporting the borough's homegrown talents while preserving its global flavor. Serving up more than just frills and lace, Sincerely, Tommy is a neighborhood hang where local brews are poured at its coffee bar and exposed brick walls feature a rotating cast of local artists. We spoke with Avent-deLeon about the pros and cons of gentrification and how Bed-Stuy taught her to be fly.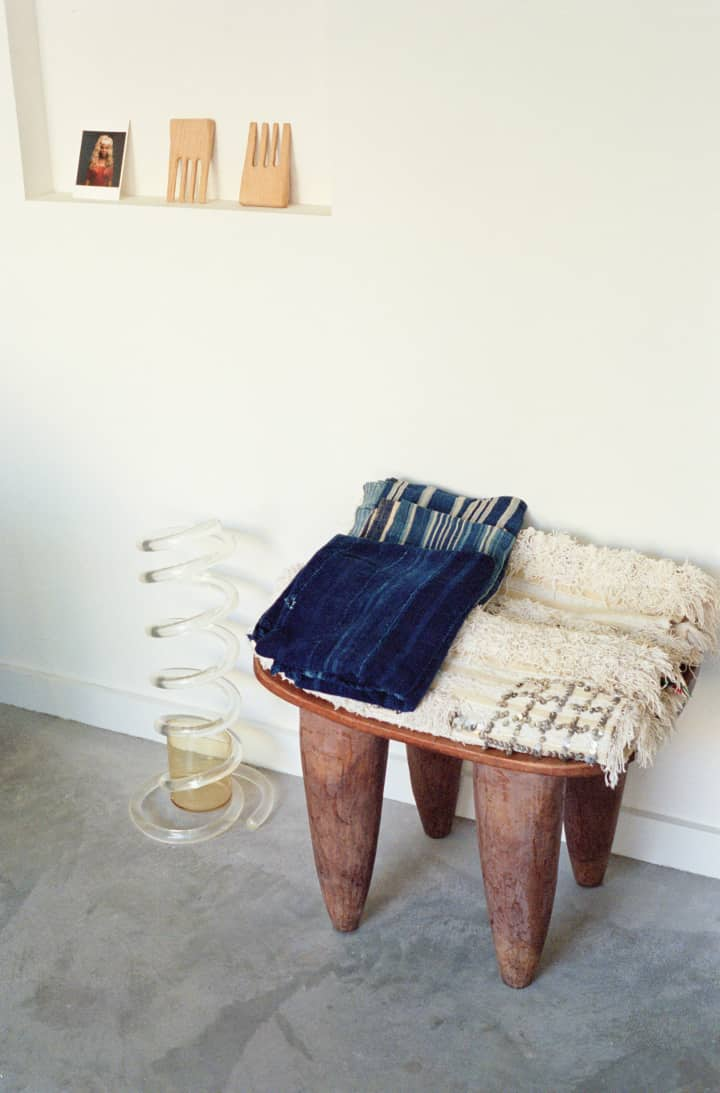 What was it like growing up in Bed-Stuy? I grew up in the same building that I live in now. It's one of the buildings that my grandmother purchased after she migrated from Grenada. I went to a pro-black elementary and daycare center that still exists over at Restoration Center. My parents had me involved in the arts. I remember the neighborhood being really rough and dangerous. I feel like when you say you're from Bed-Stuy, people automatically assume things. But growing up here, I was never out running in the streets.
Bed-Stuy is one of those places where no matter how much money you have, you're still stepping out of the house in something flashy. What were the popular styles in the neighborhood when you were a teen? Baby Phat and Enyce—those were my two favorite labels growing up. Everybody had a pair of beef & broccoli Timberlands. I had the Vasquez boots in every color—pink, lavender—and a matching velour sweat suit. I shopped at Jimmy Jazz and Macy's on Fulton Street. I would actually go to SoHo every now and then—that was before people in the hood really knew about SoHo—and find little random stores to buy something a little quirkier than what everyone else was wearing.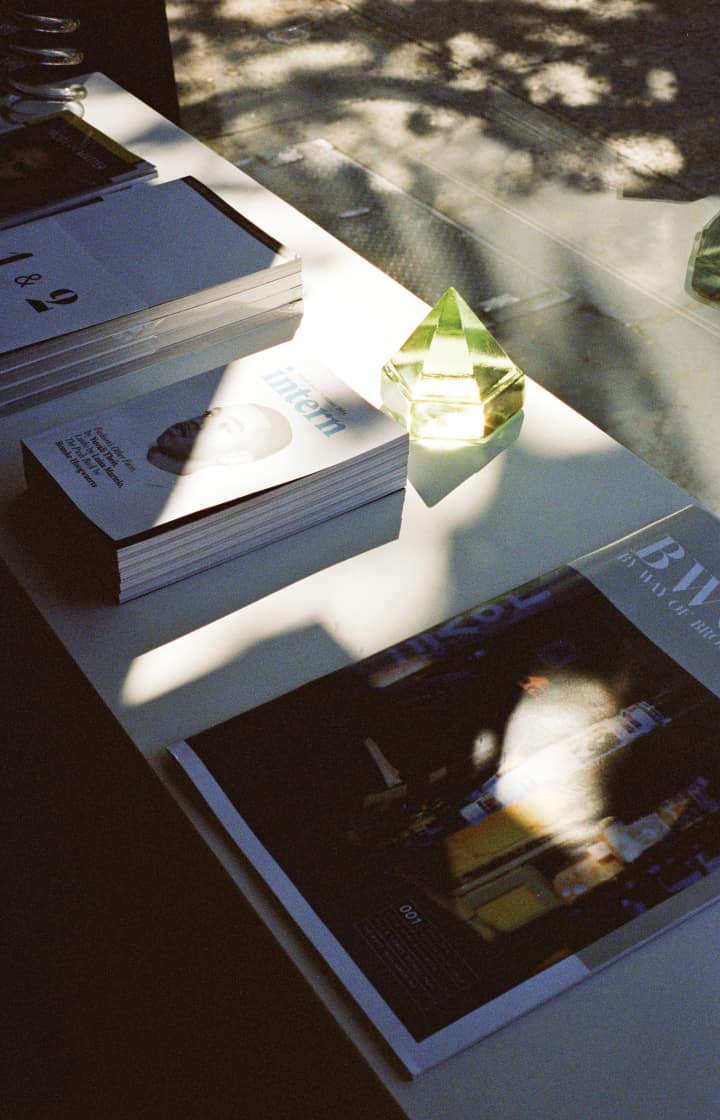 It's not just Girls on HBO. There are other things besides that, and they've been here for a while.
How did you end up opening your own store? When I was 16, my mom said I had to get a job, and I wasn't sure what I wanted to do. There was this cute boutique, one of the first stores in Fort Greene, called Addy & Ferro. I was their first employee, and the owners kind of took me under their wing. I would go to trade shows with them, and I started helping with the menswear buying. That's when I realized that I wanted to open my own store. From there, I ended up at Chanel doing operations management, and I got more experience of the backend of retail. It was cool to see how good Chanel was at customer service and marketing. From the moment you walk in, shopping there is such an experience! It's like, This is how shopping should be, especially when you're spending that kind of money. You should want to go back there even if you're not going to buy anything. That's the vibe that I want to bring with Sincerely, Tommy.
Has there always been a spirit of entrepreneurship in your family? My grandmother set the tone, and my mother followed in her footsteps. They both have had a tendency to do things when no one else is doing it. My grandmother bought a brownstone when the neighborhood was really dangerous, and people tried to convince her not to. My mom opened up one of the first vegan cafés and juice bars on Smith Street about 10 years ago. That legacy made me a little more comfortable opening a store in an area that's not really a shopping destination yet. Seeing them take a risk in their journeys made me feel like if I have a feeling, I should just go with it.
As a longtime resident of Bed-Stuy and a new business owner in this community, what is your perception of gentrification? There are pros and cons to gentrification. I am not keen on the whole Christopher Columbus vibe, like, "I created this, and I'm here." I love seeing the neighborhood change for the positive, but I don't like the other effects that come with it. Pushing people out who have been here—I see it all the time. Rents are high and there are so many people who used to live on my block who no longer live there and have sold their buildings, and it's sad. I'm hoping this space can show people that you can be from here and still contribute. It's important that you invest back into the community that you're from, as opposed to complaining about it or just leaving. I don't think those have to be the only two options for us.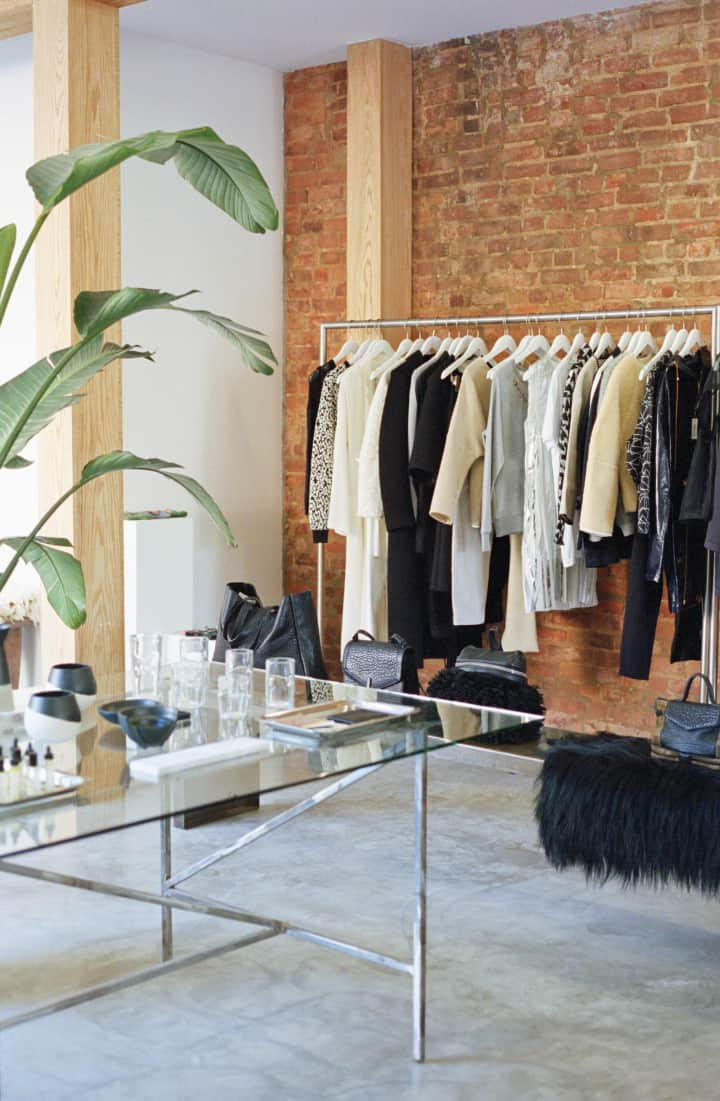 Since this is a largely residential neighborhood, are you worried about foot traffic? I wouldn't say I'm worried, because worry never does anything. I realize [the area] is still not there yet, so I'm really pushing on making this more of a destination, like, "Come check out this cool store in Bed-Stuy, because there's nothing else like it." With all the businesses that have been slowly popping up on this strip, there will be an increase in foot traffic. It's important to me that Sincerely, Tommy is in this neighborhood. People constantly open up coffee shops and wine bars and I'm like well, "We shop too." I'm hoping to set a trend and be that pioneer—to bring back that culture of what Bed-Stuy was to me. We're really about making this space different and fun and interactive. Creating conversation, like, "Wow, this is what Brooklyn is about." It's not just Girls on HBO. There are other things besides that, and they've been here for a while.